Cheapest NBN Plans and Deals
We have the cheapest NBN plans and deals available in your area. Enter your details below.
Compare Broadband compares plans from the above providers and can connect you with our participating providers. Not all plans available from these providers are compared by Compare Broadband and depending on your location or service availability not all plans may be available to all customers.
Whether you're new to the NBN, or you've had it for a while, it's not hard to feel like it's more trouble than it's worth if you're on a plan that's not quite right for you. A lot of customers find that most NBN plans are simply too expensive. Fortunately, there are a great number of different NBN plans, and they all vary in cost as speed. It's worth knowing now that most of the time, the higher the speed tier of the NBN plan, the more money per month it will typically cost. That doesn't mean you can't find a plan that offers a good middle ground between the two factors, but if you truly want to save some money on your NBN package, then you will likely want to consider some of the lower speed plans. Like most things in life, it's all about compromise, balance - and finding what specifically works for you! Scroll down to have a squiz at the many options that we have handpicked out for the budget conscious NBN shopper…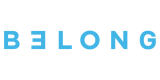 50 Mbps (Standard Plus Speed)




$15 off the first 6 months, then $65 on-going. Min total cost includes once-off $60 modem cost
Min total cost $50
View breakdown

$15 off the first 6 months, then $65 on-going. Min total cost includes once-off $60 modem cost
Min total cost $60
View breakdown

50 Mbps (Standard Plus Speed)




FAQs
How does the NBN work?
The NBN - which stands for National Broadband Network - is a countrywide operation designed and implemented to upgrade Australia's internet infrastructure by replacing our old copper line network with a fibre optic cable network. Contrary to popular misconception, there is no one set NBN speed, nor is there one set NBN supplier. The NBN is a wholesale data network project that is built and operated by a government corporation that is appropriately titled the NBN Co. It is the NBN Co who distribute the service out to internet service providers (often referred to as ISPs), who in turn offer the NBN service to customers. At this point, there are different NBN deals to choose from that range in speed, in data, and of course, in cost.
What are the different NBN speeds?
The NBN is available in four different speed tiers that you can choose from when you first sign up to an NBN deal. The four NBN speeds are as follows;

NBN 12 - also referred to as Basic Evening Speed; this is the lowest (hence the slowest) speed tier, and will offer you a Maximum download speed of 12Mbps.
NBN 25 - also referred to as Standard Evening Speed, this NBN tier can offer you a Maximum download speed of 25Mbps.
NBN 50 - also referred to as Standard Plus Evening Speed, this NBN tier gives you a Maximum download speed of 50Mbps.
NBN 100 - also known as Premium Evening Speed; this is the highest (and consequently, the fastest) of the NBN speed tiers, and can offer you a Maximum download speed of 100Mbps.
NBN deals with Premium Evening Speeds are generally more expensive than the lower NBN speed tiers, due to their ability to maintain a smoother broadband performance during Typical Evening Speeds. If you're a light internet user, you might be able to get by on a Basic Evening Speed, but you need to be aware that this truly is a bare bones basic internet speed, and not optimal for anyone who needs to stream videos, upload or download files, or partake in video chat. But if you don't do much of any of that, then NBN 12 might be the NBN speed tier for you, and stands to save you quite a lot of money per month. The same could possibly be more or less said for the NBN 25, as statistically, a lot of NBN 25 users jump ship to the next tier up, which would indicate that it's still not supplying an adequate amount of speed for your average middle-of-the-range NBN user. But again, it really ultimately boils down to how often you use the internet, what you are specifically using the internet for, and whether you prioritise cost over convenience.
What are Typical Evening Speeds?
Typical Evening Speeds are the speeds you can expect your NBN connection to hit between 7pm and 11pm, which is when most people are home and online and internet activity across Australia is at its busiest. Think of it as peak hour for your broadband. And not unlike a real world peak hour, it can be easy for your internet to get caught in a traffic jam. It's always worth remembering that due the way the NBN was built, it is a shared resource; not just within your household, but within your neighbourhood. You share your NBN connection's Mbps with every other NBN user who has the same connection and is online at the same time. If your neighbour is streaming something while you're trying to upload something, then one (if not both of you) are going to experience some lag with the internet. This is why the higher speed tiers are preferable to those who can justify the cost; the more Mbps there is to go around, the less likely it is that your internet will slow down while your neighbour is online. An NBN 50 plan offers a good amount of speed that shouldn't be too grossly affected by you and your neighbours being online at the same time, depending on what you're all using the internet for, and you can always upgrade to an NBN 100 plan if you feel the NBN 50 isn't hitting those typical evening speeds they way you'd like.
So how much NBN speed do I need?
0.5 Mbps - 1 Mbps is usually all you need for browsing emails and doing some light internet browsing.
3 Mbps - 8 Mbps is roughly the amount of Mbps you'll need to comfortably watch online video streaming services (such as Disney Plus, Stan or Netflix) or play online games at a standard quality stream.
8 Mbps - 10 Mbps is how much Mbps you will need if you're playing an online multiplayer game, especially if you wish to allow for smoother gameplay.
25 Mbps is what NBN Co recommends if you wish to stream videos in Ultra High Definition, such as live sports matches and/or anything in 4K resolution.
What exactly is a Mbps?
Mbps is the shorthand for "megabits per second". It's the standard measurement used for upload and download speeds. One megabit is equal to one million bits. The higher the number of Mbps, the faster your internet will be. Confusingly, Mbps (with a lowercase 'b') is a completely different thing to MBps (with a capital 'B'), which stands for "megabytes per second" and is mostly used to refer to things such as file sizes.
When will the NBN be completed in my area?
There are still some many areas where construction is still underway, but the NBN Co have confidently cited that the NBN rollout will be fully completed countrywide by the end of 2020 (give or take, and barring any unforeseen delays). Until then, the geographical difference between a home with active NBN service and a home without might be as slight as one street. To find out if your home is NBN ready, enter your address into our free NBN rollout map. Be sure to enter your full and accurate address for full and accurate results. If your home has not yet been upgraded to the NBN, our map will tell you roughly what month you can expect your upgrade to be completed, as well as what kind of NBN connection has been designated to your area.
Can I keep my ADSL2+ service?
No, at least not in the long run. The NBN was designed to eventually phase out ADSL2+ (as well as older forms of ADSL), and as such, once an area has been fully upgraded to the NBN, the ADLS connections in that area are permanently deactivated. You should be given sufficient notice before you ADSL connection is cut off; if you are a current ADSL customer and you have not been given notice of your cut off date, you should call your ADSL broadband provider as soon as you can, so that you can have sufficient time to arrange an alternative form of home internet connection before your ADSL cut off date.
Do I have to stay with the same NBN provider?
No, not at all. You are obviously required to stay with the same provider for as long as your contract legally requires you to, but after that, you can sign with any NBN provider that you wish to. You can also often leave a contract with a broadband provider, though you will usually incur a charge while doing so. This is why many people favour the freedom of plans that are Month to Month plans (also known as No Contract Plans). But if your priority is saving money, keep in mind that contract plans (which are usually 12 month contracts or 24 month contract) are typically cheaper because the providers prefer that you stay with them as long as possible. As such, providers will often aim to entice customers by offering contract plans that have cheaper monthly costs than month to Month plans. They will also often throw in other bonuses, such waived or reduced set-up fees, and/or free modems (a modem on a Month to Month plan may cost anywhere between $50 and $400).
Do I have to get the NBN?
No, but depending on your location, it might be the best (if only) available home broadband option, especially if the ADSL connections have already been disconnected in your area. But while the NBN is one of the more prevalent home broadband options (at the time of writing), it's not your only choice, especially with the emergence of 5G cellular network technology which will also be more mainstream by the end of 2020.
How do I compare all the different NBN plans?
Very easily! You can either compare NBN providers & plans here, or if you would prefer to speak to a human, you give one of our trusty broadband consultants a call on 1300 106 571 for some free advice on the NBN (or on any other kind of home internet, for that matter). Compare Broadband is a free internet comparison service for everyone in Australia, and we're independently rated 5 stars by our customers with a Trust Pilot score of 4.8 out of 5 based on over 1,800 reviews. You can also use our free online broadband search engine, or follow us on Facebook for internet guides and home broadband news.
Start comparing Internet now!
Answer a few simple questions and we'll search hundreds of plans from some of Australia's leading providers.
Start by entering your postcode or suburb below.