What is 5G?
Is 5G better than 4G?
Is 5G safe?
You've probably heard of 5G, the new wireless technology which tech-heads and telcos alike are raving about. So what is 5G? Exactly what can it do? And can it deliver on its promise of game-changing fast internet?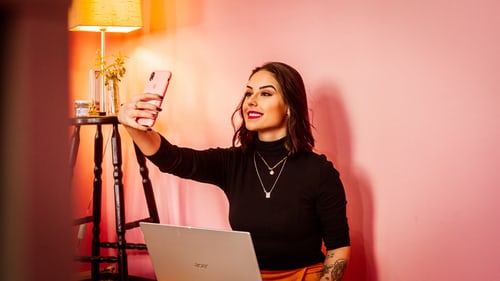 What is 5G?

5G is the fifth generation of cellular mobile phone networks. It's designed to deliver much faster mobile broadband speeds and improved performance compared to today's 4G mobile networks, which already cover much of Australia. Some remote parts of the country still rely on the older 3G networks, while Australia's 2G and 1G networks were retired years ago.

The new 5G networks use a range of different radio frequencies, or "bands", to help them deliver super-fast speeds. Australia's 5G rollouts are starting with the "mid-band" frequencies below 6 gigahertz, similar to the current 4G and 3G networks.

The next phase of Australia's 5G rollout will add much higher frequencies around 26 gigahertz, known as "millimetre wave", or mmWave. This boost will see 5G reach its full potential.

The nature of radio waves means that higher frequencies can deliver even faster speeds but, as with most things, there's a trade off. These mmWave wave signals don't reach as far from the mobile phone towers as mid-band signals, and they're not as good at penetrating buildings, so mmWave coverage will be limited.

Rather than extend the reach of 5G further out into the burbs, mmWave will be put to work boosting capacity in high traffic areas in the big cities. Likely locations where mmWave will be deployed include central business districts, along with major hubs such as sports stadiums and train stations.
So when will Australia get 26 gigahertz 5G?
ACMA (Australian Communications and Media Authority) recently opened applications for Australian telco companies to bid for access to the 2.4 GHz spectrum in the 26 GHz band, in 27 geographic regions across Australia. Applications to bid have only recently closed, and the auction itself will not take place until April of 2021. As such, Australian customers realistically won't have access to the much coveted 5G upgrade until much later in 2021; indeed, we may even have to wait until the start of 2022.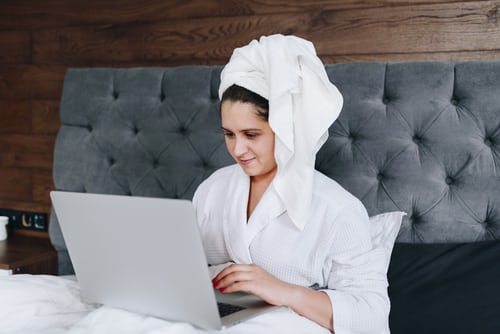 How much better is 5G?
While 5G can theoretically hit breathtaking download speeds of 10 to 20 gigabits per second, theoretical speeds don't tend to hold up in the real world. Put to the test, Telstra has hit an impressive 3Gbps in its real-world 5G mmWave trials. For now, Telstra's mid-band 5G frequencies are hitting download speeds of more than 500Mbps, compared to around 50 to 100Mbps on 4G.

That's quite a leap, with mid-band and mmWave 5G downloads typically much faster than an NBN 100 home broadband connection. There's a similar jump in upload speeds, which comes in handy for online services like high-def video conferencing where you need to both send and receive data quickly.

Obviously speeds will vary once more people start using 5G, but another strength of the new technology is that it does a better job of easing congestion and handling simultaneous connections. As more Australians shift across to 5G they'll also ease the load on the 4G networks, so it's a win-win situation.

Another key benefit of 5G is lower "latency", referring to the lag time when sending signals across the network. Latency is measured in milliseconds, with 5G networks offering around 5-millisecond latency compared to 20 to 30 milliseconds on 4G.

This might not sound like much of an improvement, but that split-second difference allows 5G to support more demanding real-time technologies such as virtual and augmented reality, gaming, self-driving cars and tele-health applications like remote surgery.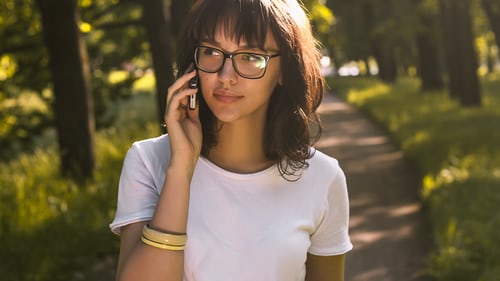 Where is 5G available in Australia?

Australia's three major mobile network operators Telstra, Optus and Vodafone are currently all rolling out mid-band 5G networks alongside their existing 3G and 4G networks. Vodafone lags behind the others, having only started its 5G rollout in early 2020.

For now, 5G coverage is limited to the capital cities and major regional centres. Realistically, it will be quite a few years, if ever, before 5G completely matches the coverage of 4G in Australia. At the same time, Telstra is boosting the coverage of its 4G network as it prepares to retire 3G in 2024.

For now, Telstra's 5G network covers 32 major and regional cities and is on track to reach 35 cities by mid-year. This includes the state capitals as well as regional centres like Launceston, Bendigo, Albury and Rockhampton. More than four million Australians live in, work in or pass through Telstra's 5G footprint every day.

Optus has turned on 5G at more than 700 towers across Sydney, Melbourne, Brisbane, Canberra, Adelaide and Perth, but only covers a handful of major regional centres such as Geelong, Newcastle and Central Coast.

Meanwhile, Vodafone launched 5G in Parramatta in early 2020. It's a small start, but the telco has plans for 650 towers around the country which will progressively go live from the middle of the year.

When it comes to mmWave, Telstra has begun trails and Optus plans to follow suit this year. They won't offer commercial mmWave services for a while, until the aforementioned auction of the mmWave spectrum happens in mid-2021.

Unfortunately for consumers, these big three players are yet to make 5G available to the smaller telcos which rely on their networks – known as Mobile Virtual Network Operators – such as Amaysim, ALDImobile and Boost Mobile. This will happen down the track and, judging by previous rollouts, Telstra will likely be the last of the big three to share 5G with its MVNO partners.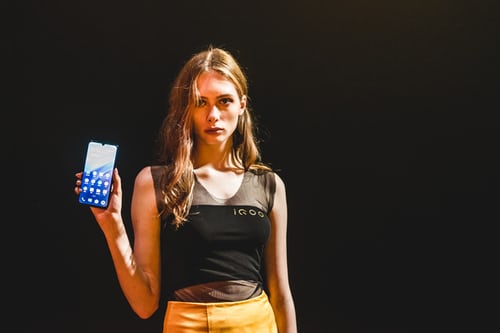 Which devices support 5G?
Gadget makers have been quick to embrace the 5G revolution, Australia's very first 5G-capable devices were mobile hotspots but we're also seeing a growing range of 5G-ready smartphones.

Telstra's first 5G handsets include Samsung's Galaxy S20 family, Galaxy S10 5G, Galaxy Note 10+ 5G and Galaxy A90 5G, along with LG's V50 ThinQ. It also offers the HTC 5G Hub portable hotspot, while Telstra's first mmWave-compatible 5G device will be its upcoming Telstra 5G Wi-Fi Pro mobile hotspot.

It's a similar story over at Optus, which offers the Galaxy S20 family, Galaxy Note 10 5G+, Galaxy S10 5G and Galaxy A90 5G, along with Oppo's Reno 5G. Meanwhile, Vodafone is limited to the three 5G phones in the Galaxy S20 family.

More 5G handsets will come with time and we're still waiting for the iPhone to jump on the 5G bandwagon. That's no surprise, Apple has historically lagged behind other smartphone makers when it comes to adopting new mobile broadband standards, and the first 5G-capable iPhone is likely to arrive late in 2020.

Just to make things more complicated, not all 5G phones support the faster mmWave bands. This might not bother you if you're buying a new 5G handset today, as it will be a few years before mmWave 5G is available to the general public in Australia and even then it won't have wide coverage.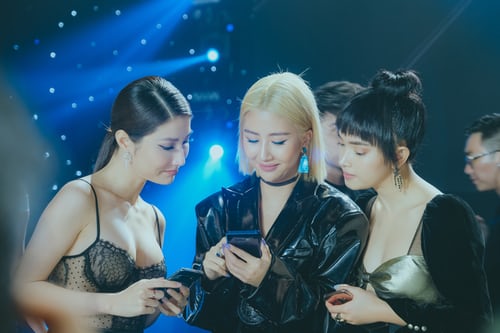 Who is 5G good for?
The rise of 5G is great for everyone, as we all find ourselves doing more and more on mobile devices.

You'll find 5G particularly useful if you tend to push your mobile devices to the limit, whether you're accessing websites, downloading large files, enjoying streaming services or making video calls. The strengths of 5G will especially shine through if you're running a whole bunch of devices off a single 5G mobile hotspot.

As with all new communication technologies, 5G will also inspire a new generation of mobile-friendly apps and services. While 5G's killer application is not yet clear, it will likely take advantage of lower latency and not just faster speeds.

For some homes, 5G will offer a substitute to a fixed-line NBN connection, with Optus the first Australian telco to offer fixed-wireless 5G home services. The service is currently available to more than 300,000 homes across Australia's major cities.
So when will 5G be more broadly available in Australia? The CEO of Telstra, Andy Penn, recently stated that he expects to provide 75% of Australia population with 5G coverage by June of 2021. Those who are in the remaining 25% may have to wait a little longer.
Will 5G replace the NBN?

Probably not. Though there were certainly some overexcited tech enthusiasts who initially decreed that 5G would be the nail in the NBN's coffin when 5G first hit the scene, it's likely we'll still need the NBN around in the foreseeable future. While 5G will certainly outpace the NBN for some people, especially those stuck on slower Fibre to the Node connections, 5G can't replace the NBN holus-bolus. Firstly, mobile data is a whole lot more expensive than fixed-line NBN data – the numbers just don't stack up for your typical household to only rely entirely on 5G.

Secondly, if every household in a city relied solely on 5G, the mobile networks would grind to a halt unless the telcos invested a whole lot more in new towers and mobile network capacity – which would be overkill. It makes sense to rely on the fixed-line NBN network to do the bulk of the heavy lifting for home users, with wireless complementing the NBN rather than replacing it.

It's not just people who will benefit from 5G, it will also be a boon to the Internet of Things. In the future, wireless IoT devices around your home might connect directly to 5G rather than rely on your home Wi-Fi network.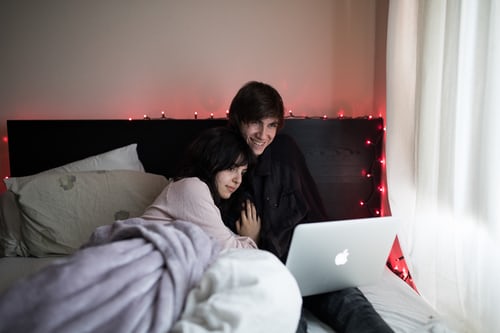 Health concerns
It's good to have a healthy sense of scepticism, but claims that 5G is harmful don't hold up when you examine the radio frequencies used and power levels compared to common household appliances.

Australia's mid-band 5G networks sit between the 2.4GHz and 5GHz frequencies that we've used for home Wi-Fi networks for decades. Meanwhile, the 26GHz mmWave band has been used by radar and satellites for more than 50 years.

Sure, 26GHz sounds like a big scary number, but it's still well short of the 3000-terahertz mark where you find deadly "ionising" radiation, like X-rays and radioactive sources. These are the ones powerful enough to break chemical bonds and damage living tissue.

It's difficult to visualise the entire spectrum to scale, so imagine it stretches from Sydney to Perth. Standing in Sydney's Martin Place, you're at 1 megahertz, which is roughly the frequency of AM radio. Going up the spectrum, you're safe until you get to Perth, that's the 3000-terahertz mark where you run into deadly ionising radiation.

So start driving. Where do the 5G networks lie on Highway 1 to the danger zone? The Nullarbor? Adelaide? Canberra? Not even close.

After just 34 metres, you've reached the 26 gigahertz band where 5G operates. Leaving Martin Place, you haven't even made it a block down George Street on your journey to Perth. You're still a long way from danger.

So even if the 5G frequencies are safe, how about transmission power levels? If a microwave oven can nuke your dinner, what might powerful mmWave transmissions do to us?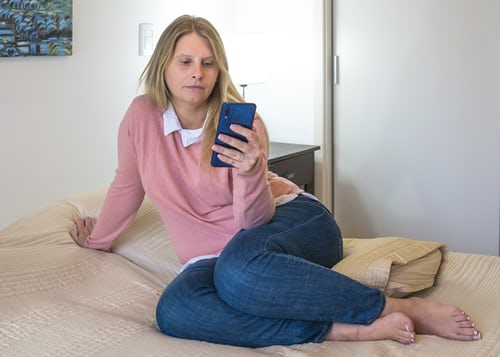 The Australian Radiation Protection and Nuclear Safety Agency's job is to keep us safe and it sets the country's maximum safe electromagnetic energy power levels for the general public. Transmissions are tested independently to ensure telcos abide by the rules.

So how powerful are 5G transmissions? At 90 per cent of safe levels? Maybe 50 per cent? Perhaps 10?

It's more like one hundredth of 1 per cent. Realistically, you're exposed to more powerful electromagnetic energy when you stand near the microwave while heating up your dinner. Even a baby monitor exposes you to more powerful electromagnetic energy than using a 5G device.

To be fair, these are still fair and reasonable questions to ask. That said, claims that the spread of coronavirus is linked to 5G are simply ludicrous. These kinds of ridiculous, unfounded conspiracy theories are started and spread by people with no absolutely no medical background or serious scientific evidence. Rather than be concerned about 5G, you are far better off taking the correct medical precautions to prevent the spread of COVID-19.
Watch this space
As more 5G details come to light we'll continue updating this page – so watch this space! And if you need a change of internet service provider in the meantime, well, you can probably find one that's better suited to your area, budget and web habits ... so why not click though to have a look for yourself? Alternatively, give us a call for a free consultation on 1300 106 571. It's fast, it's simple and it's absolutely free!