Compare Internet Plans and Providers in Australian Capital Territory
Answer a few simple questions and we'll search hundreds of plans from Australian Capital Territory leading internet providers including the NBN. Start by entering your postcode or suburb below.
Types of Internet connections in ACT
There are many different internet connections found in the Australian Capital Territory, including NBN, Cable, ADSL2+, and Home Wireless. Most houses are not equipped for every kind of internet connection, so it's important that you know what type is best for your house before you sign with an internet service provider (or ISP). Once you know what connection type you're looking at, you will then need to assess roughly how much data you need per month, and how much you want to spend per month in order to find the deal that best suits you. There are a lot of ACT internet providers with a lot of different plans, almost to the point that it can sometimes be a little daunting, which is exactly why we at Compare Broadband have gone to great effort to streamline the process for you. Simply enter your postcode or suburb into the white search bar above and click "Compare". Our website will then ask you a few questions about your internet habits and budget, and then it will provide you with a whittled down list of the plans and providers that best suit your needs and location. Easy!
Types of NBN connections in ACT
The NBN - short for National Broadband Network - is a nationwide internet infrastructure upgrade, spearheaded by the Australian Government. There are several different types of NBN internet connections commonly found in the ACT, including Fixed Wireless, Hybrid Fibre-Coaxial (HFC), Fibre to the Premises (FTTP), Fibre to the Building (FTTB), and Fibre to the Node (FTTN). Some NBN connections are known to work better than others, but unfortunately, customers don't get to choose what NBN connection type they are given; this is decided by the NBN Co, the government organization responsible for building and operating the NBN. This unpopular process has since been dubbed the NBN Lottery. That said, if you are expecting a lacklustre NBN performance due to your connection type, you should be able to counter it by opting for an NBN package that has a higher speed tier and a good amount of data. First and foremost though, you should call your NBN internet provider if you are experiencing trouble with your NBN, as the problem may not be due to infrastructure; it may indeed be something quickly and easily fixed.
The NBN Australian rollout is expected to be fully completed by the end of 2020, so if your home has not yet been upgraded to the NBN, you shouldn't have too long to wait. But if you're unclear on exactly when your home is going to be made NBN ready, you can do an NBN check of your area by entering your address into the NBN rollout map below. The map will also tell you what manner of NBN connection type the NBN Co has designated to your home. If your home is NBN active, you can compare the best ACT NBN deals here.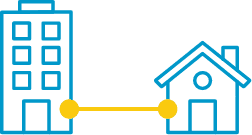 Fibre to the premises / home
When the NBN project initially commenced, the government at the time intended to roll out fibre optic cabling all the way up to your home or business property. This type of connection is call Fibre to the premises/home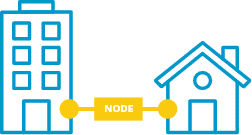 Fibre to the node
Mid-way through the NBN roll-out, a change in Government leadership saw some funding constraints which lead to a slightly different roll-out approach for the NBN. This approach involves an amalgamation of original copper systems and fibre optic systems. This is referred to as Fibre to the node (FTTN).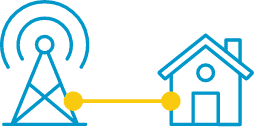 Fixed wireless connection
In some cases - particularly in remote locations - it would be impractical or too expensive to physically connect a property to the fibre-optic network. In such cases properties will be connected by a wireless network. This is referred to as a Fixed Wireless NBN connection.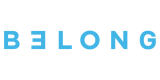 50 Mbps (Standard Plus Speed)







50 Mbps (Standard Plus Speed)
See Internet Plans in ACT by provider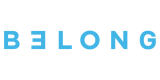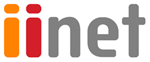 See internet plans offered in ACT
NBN plans
Compare NBN broadband plans and providers with Compare Broadband. Find the right NBN plan for your needs.
Bundle plans
Compare Home phone broadband plans bundles. Find the right home phone and NBN broadband bundle that suits your needs.
No contract plans
Don't get locked into a contract! Search flexible no contact internet plans & find one that best suits you. Compare no contract broadband plans in Australia.
Unlimited plans
Unlimited broadband plans compared for you from our panel of leading internet service providers. Find the right unlimited broadband plan for your needs today!
Internet Plans by Suburb in Australian Capital Territory
FAQs
Is NBN available in ACT?
Yes, the National Broadband Network is available in all of the Australian Capital Territory. There are four types of NBN connections available in the Australian Capital Territory namely the Fibre to the Premises (FTTP), Fibre to the Node (FTTN), Fibre to the Building (FTTB), and Fixed Wireless. FTTP can support plans with the fastest speeds of up to 1000Mbps. FTTN needs a copper line and can support plans with speeds of up to 100Mbps. FTTB uses the existing in-building cabling and can support plans with speeds of 50Mbps. Lastly, Fixed Wireless connects premises to a local NBN tower using radio signals and can support plans with average speeds of 25Mbps.
What internet is available at my address?
For you to know the types of NBN connections available in your area, you have to enter your address in the NBN Coverage Checker. This is an online tool that lets you know if your address is serviceable by the NBN and what type of connection is available. From there, you will be able to compare different internet plans and providers that offer services in your area.
What is a good internet speed in ACT?
Generally, download speeds of 12Mbps are good for basic internet use such as browsing the web, checking social media, and sending emails. For more intensive use such as streaming movies or playing online games, you would need download speeds of at least 25Mbps. This means that a good internet speed does not solely depend on where you live but also on how you use the internet.
How to increase internet speed?
There are a few things you can do to make sure that you are getting the fastest possible speeds on your NBN connection. One is to check if your modem is compatible with the type of connection you have. This means that if you have an FTTP connection, you should have a VDSL modem. Another is to check for any faults in your connection by using the online NBN Status Checker tool. This tool will provide you with a good indication of whether there are any issues with your connection that may be causing slow speeds.
You can also try to troubleshoot your Wi-Fi connection by checking for things like interference from other devices or weak signals. You can also connect your devices using an Ethernet cable instead of WiFi. This will allow you to get the fastest possible speeds as there will be no chance of interference or weak signals. Lastly, you can contact your internet provider and ask if there are any issues on their end that may be causing slow speeds.