Compare Internet Plans and Providers in Canberra ACT 2600
Answer a few simple questions and we'll search hundreds of plans from some of Australia's leading internet providers in Canberra ACT 2600, including the NBN. Start by entering your postcode or suburb below.
Types of Internet connections in Canberra
Canberra is the capital city of Australia and has the fastest internet speeds in the country. Research revealed that Canberra has at least a minimum average download speed of 35.8 Mbps. And it is getting faster as NBN rollout is finally completed in the area. In fact, reports claim that more Canberra suburbs will have access to faster internet speeds before the year ends.
Internet connection types in Canberra include NBN, ADSL & ADSL2+, Fixed Wireless, Cable, and 5G. To know which type is available in your area, use our comparison tool above. Simply enter your postcode, and we'll do the rest.
Types of NBN connections in Canberra
The NBN (National Broadband Network) is a wholesale open-access data network owned by the Australian government, aiming to improve our country's connection standards by replacing its current infrastructure.
Most areas in Canberra have access to the NBN. However, while the rollout is completed, work doesn't end there. Upgrades and further development are still ongoing to ensure a reliable connection is served to Aussies in Canberra. NBN connections in Canberra include Fibre to the Node (FFTN), Fibre to the Curb (FTTC), Fibre to the Premises (FTTP), Hybrid Fiber-Coaxial Cable (HFC), and Fixed Wireless.
However, do understand that you don't get to choose what type of NBN connection you can subscribe to as it depends on the infrastructure available in your area. To know which NBN connection type is available to you, simply use our comparison tool above.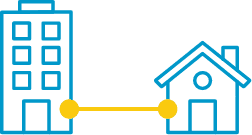 Fibre to the premises / home
When the NBN project initially commenced, the government at the time intended to roll out fibre optic cabling all the way up to your home or business property. This type of connection is call Fibre to the premises/home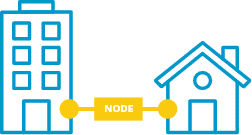 Fibre to the node
Mid-way through the NBN roll-out, a change in Government leadership saw some funding constraints which lead to a slightly different roll-out approach for the NBN. This approach involves an amalgamation of original copper systems and fibre optic systems. This is referred to as Fibre to the node (FTTN).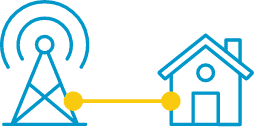 Fixed wireless connection
In some cases - particularly in remote locations - it would be impractical or too expensive to physically connect a property to the fibre-optic network. In such cases properties will be connected by a wireless network. This is referred to as a Fixed Wireless NBN connection.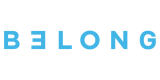 50 Mbps (Standard Plus Speed)








See Internet Plans in Canberra by provider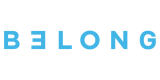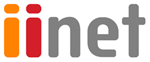 See internet plans offered in Canberra
NBN plans
Compare NBN broadband plans and providers with Compare Broadband. Find the right NBN plan for your needs.
Bundle plans
Compare Home phone broadband plans bundles. Find the right home phone and NBN broadband bundle that suits your needs.
No contract plans
Don't get locked into a contract! Search flexible no contact internet plans & find one that best suits you. Compare no contract broadband plans in Australia.
Unlimited plans
Unlimited broadband plans compared for you from our panel of leading internet service providers. Find the right unlimited broadband plan for your needs today!
Internet Plans by Suburb in Australian Capital Territory
FAQs
How fast is the NBN (available speeds in Canberra)?
In Canberra, the NBN is seemingly fast enough to cater to the needs of the subscribers located in the region. Internet service providers are already able to offer plans in the ultra fast speed tier in the region. This means that people subscribed to these plans get to enjoy a typical evening speed of up to 700Mbps, particularly on one of the plans offered by Telstra. Alongside this, various other plans from different providers are also available. These plans feature speed tiers from the basic to the super fast speed tiers.
Can you have internet service without a home phone?
Yes, you can have an internet service without a home phone, particularly if you are going to acquire a fixed wireless internet plan or a mobile wireless internet plan. There is even an option for you to go for a satellite internet plan because this also doesn't require you to have a home phone. Just keep in mind that the speed offered by these plans may be considerably lower compared to a wired internet connection plan.
What is the difference between ADSL and fibre optic broadband?
ADSL (Asymmetric Digital Subscriber Line) broadband is a type of wired internet connection that relies significantly on standard copper telephone lines. In terms of speed, there are instances wherein ADSL may be unreliable, particularly because the speed that you garner depends on your distance from the telephone exchange. Thus, even if your internet service provider publishes an internet speed estimate, you won't have an exact assurance that you will be able to enjoy it reliably and consistently.

On the other hand, fibre optic broadband is considered to be better and more reliable than your standard ADSL internet plan. The reason behind this is that your internet connection is delivered via fibre optic cables that are more efficient. Just keep in mind that the speed of your internet connection may still vary depending on the internet service provider that you engage with.
How do I check my NBN speed?
It is quite simple to check the speed of your NBN connection. In this case, what you need to do is to ensure that you are connected to the internet through your NBN WiFi modem. From there, visit an official speed test site where you simply need to hit a "Start Speed Test" button. The results will then reveal your current upload and download speed. It is recommended for you to perform this action before you get in touch with your internet service provider in case you experience lags or a slow internet speed that falls below the specifications of your plan.
Does Canberra have good internet?
Absolutely! Canberra does not lack any form of shortage in having good internet selections in Australia's northern end. Canberra is notable for it is the home to the Parliament House and boasts 400,000 locals under its territory. These people enjoy and require acquiring connection to the internet for entertainment, household needs, and business endeavours.
What good internet speed in Canberra?
When it comes to internet speed in Canberra, it does not only rely on a good standard. It has the fastest internet speed within Australia because it is a priority for the citizens in the location. It is a demand that the Canberra internet providers are more than happy to oblige.
The National Broadband Network has since been rolled out in Canberra, and the locals have had access to high-speed and reliable internet. The peak speeds are exemplary as it reaches 250Mbps up to 1000Mbps!
These are excellent speed and connectivity you won't find anywhere else. However, it is still essential to check the technology or plan that suits your area. For instance, Belong, Dodo, Aussie Brand, Uniti, and Optus are granted ultra-fast internet speeds. These ISPs have different plans that will fit Canberra's citizens' needs and the sound and fast internet speed.
Which Internet connection is best and cheapest in Canberra?
Canberra has demands getting the best internet connection and the cheapest plans accessible to its citizens, which they do get. It is currently home to every known and significant internet provider within Australia. These internet service providers, Optus, Telstra, Dodo, MyRepublic, TPG, iPrimus, iiNet, and Belong, deliver on the best and most affordable for its customers.
Before deciding which internet connection to get for your home or business, it is wise to make sure how you will use the data. For instance, would it be solely for downloading, streaming, or primarily for browsing? Are you serious about following your budget schemes? How many people are going to connect to the internet all at once? As soon as you have answered these questions, it's time to select the best and cheapest ISPs in Canberra.
Belong offers 50Mbps of unlimited data of broadband-only connectivity for $70 per month.
TPG essential bundle grants 10GB of bundled services with 12Mbps for only $29.99 monthly.
Harbour ISP gives its customers 25Mbps of 85GB for $40 month-to-month.
Tangerine provides unlimited 25Mbps standard speed broadband data only for $44.90 per month.
Superloop grants 25Mbps of unlimited data for only $54.95 month to month.
Do I need a landline for internet in Canberra?
The truth is you do not need a landline to get internet when in Canberra. It is made possible when you choose to get them fixed and wireless internet plans. On the other hand, the mobile wireless internet plan is a great alternative too. Another option provided to Canberra is the satellite internet plan.