Compare Internet plans and providers in Canberra
Answer a few simple questions and we'll search hundreds of plans from some of Australia's leading NBN providers in Canberra ACT. Start by entering your address below.
Looking for the best Internet deals and NBN plans in Canberra? You're in the right place.
Generally, the broadband plan that suits most households due to its affordability and speed is an NBN 50 plan with unlimited data - but which provider should you pick?
If you are still looking to find the best Internet plan in Canberra then call Compare Broadband to speak to a broadband expert so we can get you connected.
See Internet Plans in Canberra by provider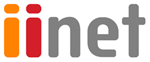 See internet plans offered in Canberra
Internet Plans by Suburb in Australian Capital Territory
FAQs
How fast is the NBN (available speeds in Canberra)?
Internet service providers are already able to offer plans in the ultra fast speed tier in the region. This means that people subscribed to these plans get to enjoy a typical evening speed of up to 700Mbps, particularly on one of the plans offered by Telstra. Alongside this, various other plans from different providers are also available.
Can you have Internet service without a home phone?
Yes, you can have an Internet service without a home phone, particularly if you are going to acquire a fixed wireless Internet plan or a mobile wireless Internet plan. There is even an option for you to go for a satellite Internet plan because this also doesn't require you to have a home phone. Just keep in mind that the speed offered by these plans may be considerably lower compared to a wired Internet connection plan.
How do I check my NBN speed?
It is quite simple to check the speed of your NBN connection. In this case, what you need to do is to ensure that you are connected to the Internet through your NBN WiFi modem. From there, visit an official speed test site where you simply need to hit a "Start Speed Test" button. The results will then reveal your current upload and download speed. It is recommended for you to perform this action before you get in touch with your Internet service provider in case you experience lags or a slow Internet speed that falls below the specifications of your plan.
Does Canberra have good Internet options?
Absolutely! Canberra does not lack any form of shortage in having good Internet selections in Australia's northern end. Canberra is notable for it is the home to the Parliament House and boasts 400,000 locals under its territory. These people enjoy and require acquiring connection to the Internet for entertainment, household needs, and business endeavours.
What is a good Internet speed in Canberra?
The locals have had access to high-speed and reliable Internet. The peak speeds are exemplary as it reaches 250Mbps up to 1000Mbps. These are excellent speed and connectivity you won't find anywhere else. However, it is still essential to check the technology or plan that suits your area. For instance, Belong, Dodo, Aussie Brand, Uniti, and Optus are granted ultra-fast Internet speeds. These ISPs have different plans that will fit Canberra's citizens' needs and the sound and fast Internet speed