Compare Internet Plans and Providers in QLD 4000
Answer a few simple questions and we'll search hundreds of plans from some of Australia's leading internet providers in QLD 4000, including the NBN. Start by entering your postcode or suburb below.
Types of Internet connections in QLD
If you're looking for broadband in Queensland, you're in luck! Queensland hosts all the major choices for broadband, including NBN, ADSL, ADSL2+, Cable, Fixed Wireless, and the ever-expanding 5G network. To find out the best internet connection type for your specific location, enter your postcode or suburb into the white box above and click "Compare Now".
Types of NBN connections in QLD
The NBN in Queensland is largely completed. If you're unsure if your home is NBN active yet, scroll down and enter your address into our NBN coverage map for Queensland. The map will tell you if and when your home is NBN ready, and what manner of NBN connection has been allocated to your area. If your home is NBN ready, you can start comparing the best NBN deals in Queensland.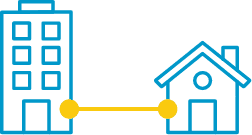 Fibre to the premises / home
When the NBN project initially commenced, the government at the time intended to roll out fibre optic cabling all the way up to your home or business property. This type of connection is call Fibre to the premises/home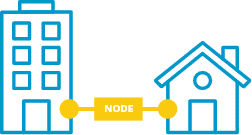 Fibre to the node
Mid-way through the NBN roll-out, a change in Government leadership saw some funding constraints which lead to a slightly different roll-out approach for the NBN. This approach involves an amalgamation of original copper systems and fibre optic systems. This is referred to as Fibre to the node (FTTN).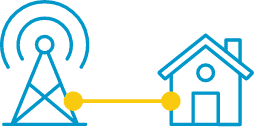 Fixed wireless connection
In some cases - particularly in remote locations - it would be impractical or too expensive to physically connect a property to the fibre-optic network. In such cases properties will be connected by a wireless network. This is referred to as a Fixed Wireless NBN connection.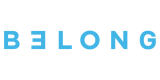 50 Mbps (Standard Plus Speed)








See Internet Plans in QLD by provider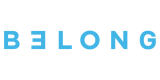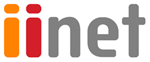 See internet plans offered in QLD
NBN plans
Compare NBN broadband plans and providers with Compare Broadband. Find the right NBN plan for your needs.
Bundle plans
Compare Home phone broadband plans bundles. Find the right home phone and NBN broadband bundle that suits your needs.
No contract plans
Don't get locked into a contract! Search flexible no contact internet plans & find one that best suits you. Compare no contract broadband plans in Australia.
Unlimited plans
Unlimited broadband plans compared for you from our panel of leading internet service providers. Find the right unlimited broadband plan for your needs today!
Internet Plans by Suburb in Queensland
FAQs
What are the best unlimited internet plans in north Queensland?
If you are after an unlimited plan under the standard speed tier, below is a list of the best plans:
SpinTel NBN Unlimited Plus, $54 per month
SpinTel's offer comes with flexible bundle options, which could work out cheaper if you need other services like home phone and Foxtel from Telstra. The great thing about this provider is that there are no lock-in contracts, so you're free to switch providers if a better deal comes up.
Tangerine XL Speed Boost UNLIMITED, $54.90 per month
Tangerine offers some of the best value unlimited deals on the market, with no lock-in contracts. You can also add other services like home phone and Foxtel from Telstra to your bundle and save even more money. The best thing about Tangerine is that you even get to have a 14-day trial which gives you plenty of time to decide if the plan is right for you.
What is the best plan for NBN in QLD?
When it comes to the best plan for NBN in QLD, it really depends on your needs. If you are after an unlimited plan with a standard speed, then the above providers are great options. However, if you need a higher speed tier or more data allowance, then there are plenty of other providers to choose from.
You should also consider whether you want a plan with a contract or without. Most providers offer both options, so it's important to weigh up the pros and cons of each before making a decision. Finally, don't forget to factor in your home location and whether you will need any equipment installed. Some providers may be more suitable than others depending on your area.
What is the cheapest way to get home internet in Queensland?
The cheapest way to get home internet in Queensland is to bundle your plan with other services like Foxtel from Telstra or home phone. This can often save you money and make it more affordable than getting a plan from a single provider.
If you are looking for a standalone NBN plan, then Tangerine is one of the cheapest providers on the market. They offer great value plans with no lock-in contracts, so you can switch providers if you find a better deal.
How to compare internet plans in QLD?
To compare internet plans in QLD, you can use our online comparison tool. This tool allows you to filter plans by price, speed, data allowance, and more. You can also read customer reviews and compare features before making a decision. This way, you can be sure that you are getting the best deal for your needs.