Compare Internet plans and providers in Sunshine Coast
Answer a few simple questions and we'll search hundreds of plans from some of Australia's leading Internet providers in Sunshine Coast, including the NBN. Start by entering your address below.
See Internet Plans in Sunshine Coast by provider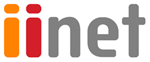 See internet plans offered in Sunshine Coast
Internet Plans by Suburb in Queensland
FAQs
Which is the best Internet provider in the Sunshine Coast?
Determining the "best" can be a bit subjective, as it depends on individual circumstances. A senior citizen living independently in a small apartment might have different requirements than a household of six active students in their twenties. However, for many residents on the Sunshine Coast, NBN 50 plans often strike the right balance between cost and speed.
How to choose the right Internet plans in Sunshine Coast?
The best internet plan for you depends on your household's size and internet usage. If fewer than three people use the internet simultaneously, a standard-speed plan is typically enough. However, if you're a heavy internet user, even when living alone, you might want a faster plan. Ensure your plan has enough data for your needs, too.
What is a good Internet speed in the Sunshine Coast?
The ideal internet speed isn't the same for everyone. It depends on your internet needs. Smaller households doing basic online tasks can go for speeds between 12Mbps to 25Mbps. But larger households or those with multiple heavy internet users may prefer 50Mbps in the Sunshine Coast.