Compare and find the best Internet plans in Brisbane
Answer a few simple questions, and we'll help you find the right Internet plan and NBN providers in Brisbane QLD. Compare Internet plans by entering your address below.
The broadband plan which suits most households in Brisbane is an NBN 50 plan with unlimited data, due to its affordability and speed.
NBN 50 is typically a great fit for households of three to five people. The difference in price between providers generally comes down to typical evening speeds and the level of customer support because, as with most things, you get what you pay for when it comes to broadband service.
If you are still unsure about finding the best Internet plan in Brisbane then call Compare Broadband to speak to a broadband expert or use our Live Chat service.
We can get you connected today. We've compared NBN plans from leading Internet service providers across Brisbane and present the popular picks for you:
See Internet Plans in Brisbane by provider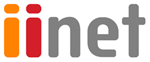 See internet plans offered in Brisbane
Internet Plans by Suburb in Queensland
FAQs
How to switch providers in Brisbane
Switching providers in Brisbane should be quick and easy. Simply call us at Compare Broadband and our experts will assist you throughout the process.
What is a good Internet speed in Brisbane?
Brisbane has a median download speed of 54.38 Mbps and a median upload speed of 18.47 Mbps, with a median latency of 10 mbps, according to Speedtest.net data.
Is 5G faster?
In some areas of Brisbane, 5G download speeds are faster than what your home can get via an NBN fixed-line, fixed-wireless or SkyMuster satellite connection. Don't forget, 5G plans and pricing are different to NBN deals, plus 5G wireless speeds can fluctuate more than NBN fixed-line speeds.