Aussie Broadband Broadband Plans
Aussie Broadband is an Australian owned internet service provider (ISP) specialising in the NBN. In the short time that they have been operating, Aussie Broadband has already racked up several prestigious award wins, many glowing product review ratings, and a loyal and growing base of satisfied customers. To find out what all the fuss is about, scroll down and compare Aussie Broadband NBN plans below. Not what you're looking for? Let us help! You can use our free broadband comparison search engine, or get in touch with one of our helpful broadband consultants on the number provided.
Сall centre is closed
Request a callback

See how Aussie Broadband stacks up against other providers




50 Mbps (Standard Plus Speed)

50 Mbps (Standard Plus Speed)

50 Mbps (Standard Plus Speed)




Aussie Broadband have been going strong since 2008, when the company was formed from an amalgamation of Wideband Networks Pty Ltd and Westvic Broadband Pty Ltd. They have offices in Victoria and Darwin, and all of their customer support is all-Australian. To see what the fuss is about, check out some of Aussie Broadband's excellent plans and prices!
Aussie Broadband offer a great range of plans for every household, from the seldom internet user, to the large household of constant binge-streamers. Aussie Broadband have unlimited data plans with a typical evening speed of 22Mbps for only $69 a month; plans like these are ideal if you're hunting around for the best internet plans for a one-person household, or if you're living with someone else but you're both only casual internet users.
Conversely, if you're in a household with multiple internet users, you might want to consider their Everyday plan with unlimited data at 43Mbps for only $79 per month. If you have kids, you might want to consider an unlimited Family Pack with 86Mbps for $89 a month. For $10 more you can get that same deal as well as a Fetch mini set top box, which is ideal if your household streams a lot of TV and movies. Need more help? Get in touch with us! Compare Broadband is a free internet comparison service for all Aussie households!
Our Other Providers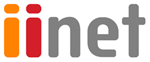 Start comparing Broadband plans now!
Answer a few simple questions and we'll search hundreds of plans from some of Australia's leading providers.
Start by entering your postcode or suburb below.