Compare the best Internet plans from top providers in NSW
Answer a few simple questions and we'll search hundreds of plans from some of Australia's leading internet providers in NSW, including the NBN. Start by entering your address below.
See Internet Plans in NSW by provider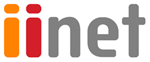 See internet plans offered in NSW
Internet Plans by Suburb in New South Wales
FAQs
What is the best Internet service in NSW?
There's no one true way to answer that question without taking a range of factors into account. Are you simply looking for the lowest cost, the most reliable, the fastest – it all varies up what the answer will be. For many households, the "best" mix of value, speed and reliability sits at the NBN 50 tier. That's where we see a lot of competition on price from multiple ISPs and a speed range that's suitable for most online activities even for busier homes.
Who has the best internet prices right now in NSW?
Internet plan pricing can vary over time, so if you're predominantly fussed with paying the least for your broadband, checking regularly is a smart idea.
Typically, there's not much difference between the prices NBN providers charge for NBN 25 and NBN 12 plans, so we suggest you opt for a faster plan for the same low cost.
What bundled extras can I get?
If you need a regular phone line, most NBN ISPs can provide that using Voice over IP (VoIP). VoIP lines are included with some plans, while in other cases, they're optionally available for an additional cost. Likewise, some providers will bundle extras like streaming services or bonus "points" schemes to entice you. Consider its value to you – for some NSW residents, they would represent a saving, while others might find them a bonus that they can live without in order to save money.