Compare Internet Plans and Providers in Enmore
Answer a few simple questions and we'll search hundreds of plans from some of Australia's leading providers in Enmore. Start by entering your address below.
See Internet Plans in Enmore by provider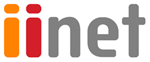 See internet plans offered in Enmore
Internet Plans by Suburb in New South Wales
FAQs
Does Enmore have NBN?
Enmore, New South Wales, does have the National Broadband Network or NBN in most of its areas. NBN offers the people in Enmore a wide variety of NBN services too. To find out if there's an NBN ISP near you, enter your complete and correct address into the NBN rollout map and obtain the top results.
What is the best home internet plan in Enmore?
You must first evaluate your needs for the best home internet plan in Enmore. NBN internet plans and home broadband plans with bundles are available. Suppose you prefer not to be locked into any contracts. In that case, a flexible non-contract internet plan may suit you, or for unparalleled internet experience, choose the unlimited plans.
How to choose the right internet plan in Enmore?
To choose the right plan for you, assess how much you require internet use. It's because you'll have to get the plan that covers all your connectivity necessities and whether it fits well into your budget. Analyze if you're a heavy internet user needing unlimited data or a light user that'll suit with regular deals.
How to switch internet providers in Enmore?
Suppose you're open to the possibility of moving frequently or having issues with the current internet provider. In that case, you can switch to a new provider. First and foremost, you have to be no longer in contract and have a new plan and provider ready. Set up the latest equipment like modem or router, make the switch, and then cancel out your old service.