Compare Broadband Plans in Balmain NSW 2041
Answer a few simple questions and we'll search hundreds of plans from some of Australia's leading providers in Balmain NSW 2041. Start by entering your address below.
Check if you can get the NBN at your address

See Internet Plans in Balmain by provider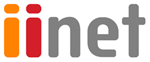 See internet plans offered in Balmain
Internet Plans by Suburb in New South Wales
FAQs
Who has the cheapest WiFi plan in Balmain?
For many people, price is the key factor when it comes to choosing an internet service provider (ISP). In Balmain, several different NBN providers are vying for your attention – and your dollar. In this case, Tangerine is one of the cheapest providers, with an NBN 50 plan that costs $54.90 per month. This plan comes with unlimited data and speeds of up to 50Mbps.
How much is the Internet per month in Balmain?
Generally, the cost of an NBN plan in Balmain will range from around $50 per month up to $70 per month. This price will depend on the speed of the connection and the amount of data you need. For example, if you only need a basic internet connection for email and web browsing, then you may be able to get away with a cheaper plan.
Which provider is best for NBN in Balmain?
The best provider will be the one that can offer you the speeds and data you need at a price that suits your budget. In Balmain, there are many different NBN providers to choose from, so it's important to compare your options before making a decision. Rest assured that there is an NBN provider out there that can meet your needs.
Who has the fastest NBN in Balmain?
The fastest NBN in Balmain is available from Aussie Broadband, with speeds of up to 100Mbps. This provider also offers unlimited data for $70 per month, which makes it a great option for families and heavy internet users. However, other providers such as Tangerine and iiNet also offer fast NBN plans with unlimited data, so it's worth comparing your options before making a decision.