Compare Internet Plans and Providers in Albury
Answer a few simple questions, and we'll search hundreds of plans from some of the leading Albury internet plans, including the NBN. Start by entering your address below.
See Internet Plans in Albury by provider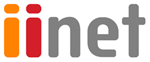 See internet plans offered in Albury
Internet Plans by Suburb in New South Wales
FAQs
Is NBN in my area?
The best way to check if NBN is available in your area is to use NBN's rollout map here. With NBN's 'Check Your Address' tool, you will also get to know the NBN connection technology available on your premises.
The following connection types are available in urban areas: fixed-line connection technology, which includes the Fibre to the Node (FTTN), Fibre to the Building (FTTB), Fibre to the Curb (FTTC), Fibre to the Premises (FTTP), or Hybrid Fibre Coaxial (HFC). In addition, fixed wireless or satellite connection may be the only connection technology available for remote areas.
Do you need a phone line for NBN?
No. Unlike the ADSL, you don't need a phone line for your NBN connection. However, if you need a phone line for personal and business purposes, you can look into home phone and internet bundle plans. Or, you can also consider plans with VoIP (Voice over Internet Protocol). However, VoIP requires electric power, unlike a phone line that still functions even during outages.
What are the Best Home Wifi Plans in Albury?
Check out our list of the best and cheapest home WiFi plans in Albury. Simply enter your details in our tool and compare the best deals. At Compare Broadband, we've reviewed and analysed hundreds of plans from different providers, making it easy for you to find the right internet plan for your needs.
What are the Best Unlimited Internet Plans in Albury?
If you're in Albury and are looking for an internet plan with unlimited data, you have three options for internet service providers, depending on how fast you need or want the connection to be.
If you're looking for extremely fast internet, with a speed of at least 100Mbps, Superloop is your best bet. This ISP offers a plan with up to 125Mbps for $49.95 a month. If you feel that's too much, Harbour ISP offers a plan with speeds of 50Mbps for $49 a month. Meanwhile, Tangerine has a plan also with speeds of 50Mbps for $54.90 a month, and a plan with speeds of 25Mbps for $44.90 a month.
What are the most popular NBN plans in Albury?
In Albury, Superloop has the most popular NBN plan, at $69.95 a month for unlimited data and typical evening speeds of 93Mbps. Optus and Aussie Broadband have comparable plans at the same speed tier, though they aren't as popular, but are still worth considering. Signing up with Optus would mean paying $89 a month, while going with Aussie Broadband would have you paying $99 a month.
If you're looking for a plan with unlimited data but speeds of about 50Mbps, the most popular plans are those that Tangerine and Dodo offer. With Tangerine, you'd be shelling out $54.90 a month, while with Dodo, you'd be paying slightly more at $58 per month.
What are the best internet plans available in Albury?
There are several things to consider when looking for the best internet plans in Albury, so this isn't a question with a straightforward answer.
For example, a small household that just needs basic internet services may not appreciate unlimited data or very fast connection speeds, so TPG's home broadband and home phone bundle at $29.99 would be the best choice. However, a bigger household with at least three users online simultaneously would need not just better speed but more data as well. In that case, the top contenders for an internet plan would be those of Tangerine, Superloop, and Harbour ISP, with the cost ranging from about $45 to just under $55 a month, depending on the desired speed tier.
What are the top Internet Service Providers in Albury?
While there are a number of good internet service providers in Albury, the ones that stand out include Aussie Broadband, Internode, MyRepublic, Telstra, and Tangerine.
How do I find the best broadband deals in Albury?
To find the best broadband deals in Albury, you can explore various online sources. However, to make it easier for you, you can simply enter your postcode or suburb in the text box above and click compare now. From there, you will be provided with a list of the best broadband deals in Albury.