Compare Broadband Plans in Lakemba NSW 2195
Answer a few simple questions and we'll search hundreds of plans from some of Australia's leading providers in Lakemba NSW 2195. Start by entering your postcode or suburb below.
Types of Internet connections in Lakemba
Looking for a reliable but affordable internet plan for your home of office in Lakemba, New South Wales? There are several different internet connection types found in and around Lakemba, including the NBN, ADSL2+, Cable, Naked Broadband, and in certain areas, Home Wireless and 5G. The best internet connection type for your residence will ultimately be informed by the specific address of your Lakemba location, as different internet connection types are needed for internet institutes. You will be able to find all of the country's leading internet service providers (or ISPs for short) operating in and around Kingsford, such at Telstra, Optus, TPG, Aussie Broadband, MyRepublic, iiNet, iPrimus, Dodo, Belong, and Tangerine. If you'd like to get started on whittling down a shortlist of the Kingsford internet plans and providers that are best for your address, your data usage and your wallet, you can enter your postcode or suburb into the white search bar above and then click "Compare Now", and our website will help you narrow down your search. It's a quick, and free service! You may also want to scroll down and consider some of the great internet plans we've laid out below. Easy!
Types of NBN connections in Lakemba
The NBN service is now widely available in Lakemba as well its surrounding suburbs. If you already have an active Lakemba NBN connection but you're interested in shopping around for a better NBN plan, you can compare the best Lakemba NBN plans and providers here. If you still haven't received your Lakemba NBN upgrade, you can scroll down and enter your address into Compare Broadband's free rollout map below. Make sure you write your full and correct address in order to receive the most accurate results. Contrary to the popular misconception that there is one standard NBN connection type, the NBN is actually a Multi Technology Mix (MTM), which means that there are several different NBN connection types that are made from different kinds of technologies. Some of the different NBN connection types found in and around Lakemba are FTTB (Fibre to the Basement), FTTP (Fibre to the Premises), Fixed Wireless, HFC (Hybrid Fibre-Coaxial), and FTTN (Fibre to the Node).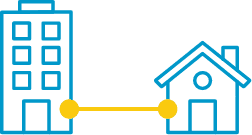 Fibre to the premises / home
When the NBN project initially commenced, the government at the time intended to roll out fibre optic cabling all the way up to your home or business property. This type of connection is call Fibre to the premises/home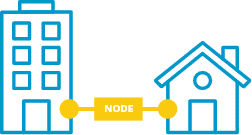 Fibre to the node
Mid-way through the NBN roll-out, a change in Government leadership saw some funding constraints which lead to a slightly different roll-out approach for the NBN. This approach involves an amalgamation of original copper systems and fibre optic systems. This is referred to as Fibre to the node (FTTN).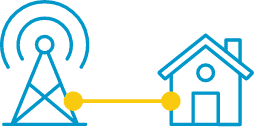 Fixed wireless connection
In some cases - particularly in remote locations - it would be impractical or too expensive to physically connect a property to the fibre-optic network. In such cases properties will be connected by a wireless network. This is referred to as a Fixed Wireless NBN connection.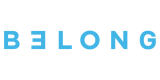 50 Mbps (Standard Plus Speed)







50 Mbps (Standard Plus Speed)
See Internet Plans in Lakemba by provider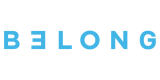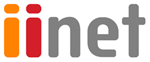 See internet plans offered in Lakemba
NBN plans
Compare NBN broadband plans and providers with Compare Broadband. Find the right NBN plan for your needs.
Bundle plans
Compare Home phone broadband plans bundles. Find the right home phone and NBN broadband bundle that suits your needs.
No contract plans
Don't get locked into a contract! Search flexible no contact internet plans & find one that best suits you. Compare no contract broadband plans in Australia.
Unlimited plans
Unlimited broadband plans compared for you from our panel of leading internet service providers. Find the right unlimited broadband plan for your needs today!
Internet Plans by Suburb in New South Wales