Compare Broadband Plans in Lavender Bay
Answer a few simple questions and we'll search hundreds of plans from some of Australia's leading providers. Start by entering your address below.
Check if you can get the NBN at your address

See Internet Plans in Lavender Bay by provider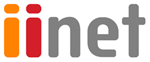 See internet plans offered in Lavender Bay
Internet Plans by Suburb in New South Wales
FAQs
Does Lavender Bay have NBN?
In Lavender Bay, the NBN is already available in some areas and is being delivered to the rest of the suburb. This means that residents and businesses now have access to high-speed broadband internet and other enhanced services such as VoIP and video conferencing.
What type of NBN connection do I have?
You can call your internet service provider directly to ask which type of NBN connection you have. NBN Co also provides a guide to help you determine your connection type. Remember that different types of connections will offer different speeds, so you must know which connection you have if you're troubleshooting a speed issue.
How can I get internet access in remote areas of Australia?
If you need a high-speed internet connection but don't have access to the NBN, plenty of options are still available. You can use satellite broadband. This service uses a dish to connect to the internet, so it's ideal for people who live in remote areas. Satellite broadband can be more expensive than other options, but it's generally more reliable than mobile broadband. With a bit of research, you should be able to find a solution that suits your needs and budget.
What happens if I don't want NBN?
Have you ever had problems with the NBN? If you do, you may no longer want to continue using it. There are other options available that you can use instead. You can either go with a different type of internet service provider, or you can use another kind of connection. Either way, make sure you research your options before making a decision. The last thing you want is to be stuck with an unreliable internet connection.