Compare Broadband Plans in Wollstonecraft
Answer a few simple questions and we'll search hundreds of plans from some of Australia's leading providers in Wollstonecraft. Start by entering your address below.
Check if you can get the NBN at your address

See Internet Plans in Wollstonecraft by provider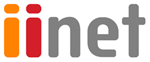 See internet plans offered in Wollstonecraft
Internet Plans by Suburb in New South Wales
FAQs
Does Wollstonecraft have NBN?
The NBN is already available in some areas of Wollstonecraft and is currently being rolled out to the rest of the suburb. To check if your home or business is ready for NBN, enter your address into the NBN Coverage Checker of NBN Co.
What type of NBN connection do I have?
You will know the type of NBN connection you have by the technology used in your area. The type of NBN connection will determine the maximum speeds possible in your home or business.
The different types of NBN connections are:
Fibre to the Premises (FTTP)
Fibre to the Node (FTTN)
Fibre to the Curb (FTTC)
Hybrid Fibre Coaxial (HFC)
Fixed Wireless
Sky Muster Satellite
How much is internet per month in Australia?
On average, Australians pay $68.50 per month for their home broadband internet. This is based on data from the ACCC's Measuring Broadband Australia report for September 2019. However, the price you pay will depend on the type of broadband connection, speed, data allowance, and other factors.
What happens if I don't want NBN?
There are alternatives to the NBN, such as mobile broadband. In this case, you would need to sign up with a mobile network provider and get a mobile broadband plan. However, if you do want NBN, you will need to switch your home or business landline phone and internet services from your current provider to an NBN retail service provider.