Compare Broadband Plans in Millers Point
Answer a few simple questions and we'll search hundreds of plans from some of Australia's leading providers in Millers Points. Start by entering your address below.
Check if you can get the NBN at your address

See Internet Plans in Millers Point by provider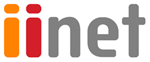 See internet plans offered in Millers Point
Internet Plans by Suburb in New South Wales
FAQs
Does Millers Point have NBN?
The NBN rollout has been a much-anticipated event for many in Millers Point, NSW. After years of waiting, the time has finally arrived for residents to access high-speed internet. However, the NBN is still new, and there are bound to be some teething problems. So, if you are having issues, it is essential to be patient and work with your service provider to resolve them.
What type of NBN connection do I have?
There are several ways to know the type of NBN connection you have. The best way is to check with your internet service provider (ISP). They will be able to tell you what type of connection you have and whether it suits your needs.
How can I get internet access in remote areas of Australia?
There is not much choice regarding internet providers for people living in remote areas in Australia. The two main options are either through the government-run National Broadband Network (NBN) or via satellite service. While the NBN is slowly being rolled out to more areas, many parts of Australia still cannot access it. This means that people in these areas must rely on satellite internet, which can be very expensive.
What happens if I don't want NBN?
The NBN is Australia's National Broadband Network. It is a high-speed fibre optic network that has been rolled out across the country over the past few years. The NBN is available to nearly all Australians. However, some people don't like to connect to it.