Compare Internet Plans and Providers in Coffs Harbour
Answer a few simple questions and we'll search hundreds of plans from some of Australia's leading internet providers in Coffs Harbour, including the NBN. Start by entering your address below.
See Internet Plans in Coffs Harbour by provider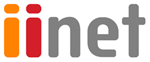 See internet plans offered in Coffs Harbour
Internet Plans by Suburb in New South Wales
FAQs
Is NBN Available in Coffs Harbour?
Yes - the National Broadband Network (NBN) is available in Coffs Harbour, and all homes and businesses were connected by 2020. If you're not sure which internet plan is right for you, use our free broadband comparison tool to find the best deals in your area. Simply enter your postcode and we'll show you a list of all the internet plans available to you.
What is the best internet plan for home in Coffs Harbour?
The best internet plan for home in Coffs Harbour depends on numerous factors, such as how many people are using the internet, what type of activities you'll be doing online, and how much data you need. If you're not sure which plan is right for you, feel free to give us a call and we'll be happy to assist you.
How to upgrade internet plan?
More often than not, all you have to do to upgrade your internet plan is contact your provider and tell them you want to upgrade. They'll then give you a list of available plans and help you choose the one that's right for you. In some cases, you may need to sign a new contract, but this will usually only be for 12 or 24 months.
How to choose the right internet plan?
To choose the right internet plan, you need to consider your usage habits and the number of people who will be using the internet. If you're a heavy user who likes to stream movies or play online games, you'll need a fast speed and large data allowance.