Compare Internet Plans & Providers in Tamworth NSW 2340
Answer a few simple questions and we'll search hundreds of plans from some of Australia's leading providers in Tamworth NSW 2340. Start by entering your postcode or suburb below.
Types of Internet connections in Tamworth
Looking for a reliable broadband plan for home in Tamworth, New South Wales? There are many different types of internet connections found in Tamworth, including the NBN, ADSL2+, Naked DSL, and Home Wireless. To get started on finding the best Tamworth broadband plan and provider for your home, enter your postcode or suburb into the search bar above and click "Compare Now".
Types of NBN connections in Tamworth
The different kinds of NBN connection types found in Tamworth include Fixed Wireless, HFC (Hybrid Fibre-Coaxial), FTTB (Fibre to the Basement), FTTP (Fibre to the Premises), and FTTN (Fibre to the Node). The NBN is completed in Tamworth. But you'd be happy to know that upgrades are underway. To find out if your home is ready for NBN service, enter your address into our NBN rollout map below.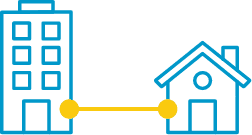 Fibre to the premises / home
When the NBN project initially commenced, the government at the time intended to roll out fibre optic cabling all the way up to your home or business property. This type of connection is call Fibre to the premises/home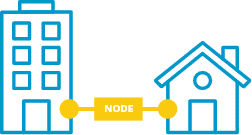 Fibre to the node
Mid-way through the NBN roll-out, a change in Government leadership saw some funding constraints which lead to a slightly different roll-out approach for the NBN. This approach involves an amalgamation of original copper systems and fibre optic systems. This is referred to as Fibre to the node (FTTN).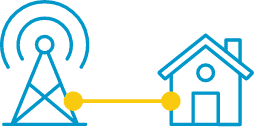 Fixed wireless connection
In some cases - particularly in remote locations - it would be impractical or too expensive to physically connect a property to the fibre-optic network. In such cases properties will be connected by a wireless network. This is referred to as a Fixed Wireless NBN connection.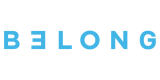 50 Mbps (Standard Plus Speed)







See Internet Plans in Tamworth by provider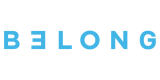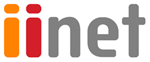 See internet plans offered in Tamworth
NBN plans
Compare NBN broadband plans and providers with Compare Broadband. Find the right NBN plan for your needs.
Bundle plans
Compare Home phone broadband plans bundles. Find the right home phone and NBN broadband bundle that suits your needs.
No contract plans
Don't get locked into a contract! Search flexible no contact internet plans & find one that best suits you. Compare no contract broadband plans in Australia.
Unlimited plans
Unlimited broadband plans compared for you from our panel of leading internet service providers. Find the right unlimited broadband plan for your needs today!
Internet Plans by Suburb in New South Wales
FAQs
How do I move my Internet Plan to a new home?
Transferring to a new home can be overwhelming since you need to pack things in your former abode that you badly need or those that you consider essential like your internet plan. Follow these easy steps when moving your connection to a new house in Tamworth.
Notify your Internet Service Provider during business hours about your decision to move. It could be done online through a request which makes things faster. Their expected response would be to advise you to follow specific procedures to process your relocation request.
Be ready with your payment as certainly there are some fees to pay like transfer and equipment fees for professional installation.
If their service is readily available in Tamworth, you should be able to get your connection back in two days using your existing home phone, modem and router. Ask them about bundling and any deal to offer that would suit you.
If your current ISP doesn't have coverage in your new area, you may get a new connection whatever is available in your new address.
Before choosing a new ISP, search all possible options because in large Australian cities like Tamworth, service providers are likely to cover only a portion of the metropolitan centre. Find those that have wide coverage in all of Tamworth.
Don't forget to return your modem and router to your current provider if you've finally decided to switch to a new one since they might not work for your newly-chosen ISP.
Schedule the installation date and time for your new internet at least two weeks before transferring.
Once you're connected online, perform a speed test before the installation team leaves to ensure everything is running smoothly according to the plan you purchased. And remember to call your ex-provider to cancel your old internet service.
Can I get an Internet Plan without a phone line?
Yes, you can. A phone line is no longer necessary because you can still get an Internet plan with satellite, mobile wireless or fixed wireless internet. You don't need an active phone line to connect to the NBN since the network doesn't require you to have one. Instead, what you can do in order to make calls is to use voice over IP phone service.
Do I need to change Internet Plans to NBN?
Yes. If your premise is ready for the nbn, then you can opt to switch to an nbn plan. As expected, the nbn rollout is now completed in most areas in Tamworth, offering such types of connection as Fixed Wireless, HFC (Hybrid Fibre-Coaxial), FTTB (Fibre to the Basement), FTTP (Fibre to the Premises), and FTTN (Fibre to the Node). However, you still need to check if your new home in Tamworth is ready for the service by using the nbn rollout map.
Bear in mind that with nbn, customers don't have the chance to choose the kind of connection to install in their homes. This is NBN Co prerogative and their decision is based on where the residences are located.
How long does it take to change Internet Plans?
Generally, switching between broadband providers only takes around two weeks depending on several factors like the nature of your switch and on the different Internet Service Providers.