Compare Internet Plans & Providers in Port Macquarie NSW 2444
Answer a few simple questions and we'll search hundreds of plans from Macquarie NSW 2444 leading providers. Start by entering your postcode or suburb below.
Types of Internet connections in Port Macquarie
Looking for internet in Port Macquarie, New South Wales? There are a lot of options out there, so finding the right deal can be a little intimidating to the time-poor; which is precisely why we here at Compare Broadband make it our mission to ensure that the process of sorting out your home broadband is as fast and simple as possible. The first thing you need to work out is what manner of internet connection is best suited to your house. There are several different kinds of internet connections found in Port Macquarie, including the NBN, ADSL2+, and Home Wireless. Most homes aren't equipped for every internet connection; for example, you'll be hard-pressed to find a house that has both active NBN and active ADSL2+). So you'll first need to work out what internet connection your home is decked out - and then you can go about finding the best Port Macquarie internet provider and plan for your home! You can do all this very quickly simply by entering your suburb or postcode into the search box above and then clicking "Compare Now". Our algorithm will ask you a few questions to find out what you need the internet for and how much you want to spend on it, so it can then whittle you down a list of internet providers and plans that specifically catered to your address, budget and monthly data usage. It's fast, and it's free!
Types of NBN connections in Port Macquarie
The NBN is a mix-technology, which means there are several different technologies used for different NBN connections. There are several different NBN connection types found in Port Macquarie, including Fibre to the Node (FTTN), Fibre to the Basement (FTTB), Hybrid Fibre-Coaxial (HFC), Fixed Wireless, and Fibre to the Premises (FTTP). Some are known to perform better than others, but unfortunately, we don't get to choose which one is installed in our home; this choice is made for us by the NBN Co, an unpopular policy since dubbed the NBN Lottery. However, if you are finding your NBN connection is providing a lackluster broadband performance, you may want to consider upgrading to an NBN plan that offers a higher NBN speed tier and/or more data per month. You should also call your NBN provider if you are experiencing any network issues, you may find the problem could be due to any number of things, from an NBN outage to a loose cable to a mirror blocking your Wi-Fi signal.
To find out what kind of NBN connection the NBN Co has designated to your home, enter your address into our NBN rollout map below. If you are not currently in an NBN active area, the map will tell you roughly when you can expect your NBN upgrade to happen. Be sure to use your full and accurate address for best results. You can also compare the best NBN plans and providers for your Port Macquarie area here.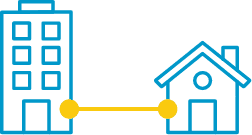 Fibre to the premises / home
When the NBN project initially commenced, the government at the time intended to roll out fibre optic cabling all the way up to your home or business property. This type of connection is call Fibre to the premises/home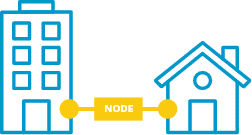 Fibre to the node
Mid-way through the NBN roll-out, a change in Government leadership saw some funding constraints which lead to a slightly different roll-out approach for the NBN. This approach involves an amalgamation of original copper systems and fibre optic systems. This is referred to as Fibre to the node (FTTN).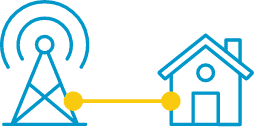 Fixed wireless connection
In some cases - particularly in remote locations - it would be impractical or too expensive to physically connect a property to the fibre-optic network. In such cases properties will be connected by a wireless network. This is referred to as a Fixed Wireless NBN connection.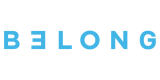 50 Mbps (Standard Plus Speed)







50 Mbps (Standard Plus Speed)
See Internet Plans in Port Macquarie by provider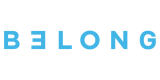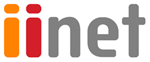 See internet plans offered in Port Macquarie
NBN plans
Compare NBN broadband plans and providers with Compare Broadband. Find the right NBN plan for your needs.
Bundle plans
Compare Home phone broadband plans bundles. Find the right home phone and NBN broadband bundle that suits your needs.
No contract plans
Don't get locked into a contract! Search flexible no contact internet plans & find one that best suits you. Compare no contract broadband plans in Australia.
Unlimited plans
Unlimited broadband plans compared for you from our panel of leading internet service providers. Find the right unlimited broadband plan for your needs today!
Internet Plans by Suburb in New South Wales
FAQs
Which internet plan should I get?
You have a lot of options to choose from when you live at Port Macquarie. It's possible to set up a contract or even a no-contract subscription to internet service providers that connect through ADSL2+, NBN, and Home Wireless. 5G is also scattered all over Port Macquarie, but it is still limited to selected regions.
The internet plans you should get will ultimately depend on your connection needs and monthly budget. For instance, you may select from NBN, no-contract plans, bundle plans, or unlimited plans.
No-contract plans are helpful when you move around and need internet access for school, work, or business.
Unlimited plans fit well for binge-watching, streaming for online games, or remote work.
How to check my internet plan?
When you do not have extra time to find the right internet deal by checking each ISP, that won't be a problem. You can get all the essential information from websites or pages that render you with the latest information on these internet plans.
These websites have its algorithm specifically for Port Macquarie residents. Here, you'll get to check the internet plan that you need, the price rates, and especially to find the nearest ISP in your area.
Aside from the data accessible, you may set these pages to compare the services too! For instance, set to check your internet plan for the type of connection, budget, and even your address.
Is NBN in my area?
Absolutely!
NBN never fails to offer reliable and fast internet services for the people in Port Macquarie. To update its services to its subscribers, NBN has been replacing the old copper networks to the latest fibre optic cables. It's ideal to visit pages that offer algorithm for NBN rollout map so you'd know the available ones in your location.
What internet is available at my address?
As a Port Macquarie resident, you may go from Belong, TPG, Harbour ISP, Tangerine, Dodo, Aussie Brand, Optus, iiNet, iPrimus, Uniti Wireless, Telstra, and MyRepublic. All have fantastic internet plans that fit your requirements!
Belong provides their subscribers with a 50Mbps standard plus speed with unlimited data to enjoy. It's a broadband-only plan for the price of $70 per month. You won't worry about termination issues. Online support is very responsive, and of course, free activation.
Harbour ISP offers broadband only, month-to-month connectivity of 25Mbps standard speed with 85 GB of data. It's $40 per month.
TPG fits those who seek the most budget-friendly internet deal of a bundled broadband and phone plan, offering 12Mbps basic speed with 10GB for only $29.99 a month!
Dodo has a broadband-only deal of 50Mbps standard plus speed with unlimited data and $60 a month.
MyRepublic treats its subscribers to a $65 month-to-month broadband-only plan, with 50Mbps unlimited data.
Check out websites that grant all necessary details. And you only have to input your address to find internet available in Port Macquarie.