Compare Internet Plans & Providers in Port Macquarie
Answer a few simple questions and we'll search hundreds of plans from Macquarie leading providers. Start by entering your address below.
See Internet Plans in Port Macquarie by provider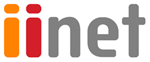 See internet plans offered in Port Macquarie
Internet Plans by Suburb in New South Wales
FAQs
Which internet plan should I get?
You have a lot of options to choose from when you live at Port Macquarie. It's possible to set up a contract or even a no-contract subscription to internet service providers that connect through ADSL2+, NBN, and Home Wireless. 5G is also scattered all over Port Macquarie, but it is still limited to selected regions.
The internet plans you should get will ultimately depend on your connection needs and monthly budget. For instance, you may select from NBN, no-contract plans, bundle plans, or unlimited plans.
No-contract plans are helpful when you move around and need internet access for school, work, or business.
Unlimited plans fit well for binge-watching, streaming for online games, or remote work.
How to check my internet plan?
When you do not have extra time to find the right internet deal by checking each ISP, that won't be a problem. You can get all the essential information from websites or pages that render you with the latest information on these internet plans.
These websites have its algorithm specifically for Port Macquarie residents. Here, you'll get to check the internet plan that you need, the price rates, and especially to find the nearest ISP in your area.
Aside from the data accessible, you may set these pages to compare the services too! For instance, set to check your internet plan for the type of connection, budget, and even your address.
Is NBN in my area?
Absolutely!
NBN never fails to offer reliable and fast internet services for the people in Port Macquarie. To update its services to its subscribers, NBN has been replacing the old copper networks to the latest fibre optic cables. It's ideal to visit pages that offer algorithm for NBN rollout map so you'd know the available ones in your location.
What internet is available at my address?
As a Port Macquarie resident, you may go from Belong, TPG, Harbour ISP, Tangerine, Dodo, Aussie Brand, Optus, iiNet, iPrimus, Uniti Wireless, Telstra, and MyRepublic. All have fantastic internet plans that fit your requirements!
Belong provides their subscribers with a 50Mbps standard plus speed with unlimited data to enjoy. It's a broadband-only plan for the price of $70 per month. You won't worry about termination issues. Online support is very responsive, and of course, free activation.
Harbour ISP offers broadband only, month-to-month connectivity of 25Mbps standard speed with 85 GB of data. It's $40 per month.
TPG fits those who seek the most budget-friendly internet deal of a bundled broadband and phone plan, offering 12Mbps basic speed with 10GB for only $29.99 a month!
Dodo has a broadband-only deal of 50Mbps standard plus speed with unlimited data and $60 a month.
MyRepublic treats its subscribers to a $65 month-to-month broadband-only plan, with 50Mbps unlimited data.
Check out websites that grant all necessary details. And you only have to input your address to find internet available in Port Macquarie.