Compare Internet Plans & Providers Coogee
Answer a few simple questions and we'll search hundreds of plans from some of Australia's leading providers in Coogee. Start by entering your address below.
See Internet Plans in Coogee by provider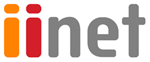 See internet plans offered in Coogee
Internet Plans by Suburb in New South Wales
FAQs
Does Coogee have NBN?
Yes, Coogee has NBN. To find out if your home or business is eligible for an upgrade to the NBN, you can use the address checker on the NBN website. Simply enter your street address and select Coogee from the drop-down list. The address checker will then show you what type of technology is available at your property and when you can expect to be connected.
Is NBN worth the money?
As the government promised, the NBN is now available to most Australians and it is delivering fast reliable broadband speeds. Whether or not you think it is worth the money will depend on your individual needs and budget. However, if you are looking for an affordable way to connect to the internet, then the NBN is worth considering.
What are my alternatives to NBN?
Some of the alternatives to the NBN include mobile broadband, satellite broadband, and ADSL. However, these technologies are not as fast or as reliable as the NBN. Mobile broadband is often slower than the NBN and can be unreliable, especially if you live in a rural area. Satellite broadband is also quite slow and can be expensive. ADSL is cheaper than the NBN but it will soon be phased out.
What happens if I don't want NBN?
If you don't want to use the NBN, you can continue to use your existing ADSL connection. However, you should be aware that the ADSL network will eventually be switched off and you will need to upgrade to the NBN. You can also choose to switch to another technology such as mobile broadband or satellite broadband.