Compare Internet Plans & Providers in Bondi Junction
Answer a few simple questions and we'll search hundreds of plans from some of Australia's leading providers in Bondi Junction. Start by entering your address below.
See Internet Plans in Bondi Junction by provider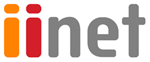 See internet plans offered in Bondi Junction
Internet Plans by Suburb in New South Wales
FAQs
Does Bondi have NBN?
Yes, the NBN is available in Bondi Junction, New South Wales. There are four types of NBN connection: Fibre to the Premises (FTTP), Fibre to the Curb/Node (FTTC/N), Hybrid Fibre Coaxial (HFC), and Fixed Wireless. The type of NBN connection available in Bondi Junction will depend on the technology used in your area.
What to do if NBN not working?
If the NBN is not working, the first thing to do is check the NBN service status for your area. If there is an outage in your area, you will need to wait until the service is restored. If there are no outages in your area, there are a few things you can do:
Check that all cables are connected properly
Check that the power supply to your NBN modem is working
Check that your NBN modem is turned on
If you have an FTTN or FTTC connection, check that the filter is connected properly
How to setup wifi network at home?
To set up a wifi network at home, you will need:
A wireless router
An internet connection
A computer or other device that can connect to the wireless router
Follow these steps to set up a wifi network at home:
Connect the wireless router to the internet.
Turn on the wireless router.
Connect your computer or another device to the wireless router.
Follow the instructions that came with your wireless router to finish setting it up.
How to change internet provider in Bondi Junction?
If you want to change your internet provider in Bondi Junction, you will need to: Choose a new internet service provider, contact the new ISP to set up an account, set up your new modem or router, and cancel your old account with your current ISP.