Compare Internet Plans & Providers in Blue Mountains NSW
Answer a few simple questions and we'll search hundreds of plans from some of Australia's leading providers in Blue Mountains NSW. Start by entering your address below.
See Internet Plans in Blue Mountains by provider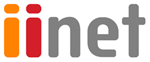 See internet plans offered in Blue Mountains
Internet Plans by Suburb in New South Wales
FAQs
What's the best internet providers in Blue Mountains?
Some of the best internet service providers in the Blue Mountains include iiNet, TPG, and SpinTel. They offer various types of plans, including fixed-line ones. All of these providers even offer home wireless. If you are looking for a satellite plan provider, then go for iiNet because this company also offers this type of internet plan. Just keep in mind that the perfect plan is still the one that will be able to provide you with the speed and data allocation that you need at a reasonable cost. In this case, you should go for the provider who will be able to guarantee this.
What is the best internet plan for home Use?
The best internet plan for home use is often one that comes in the standard speed tier. The plan runs under the fixed line technology. This connection type proves to be the most effective in providing a reliable and stable internet connection. Just keep in mind that the speed and data allocation needs of one household may prove to be very different from another, which is why you should still think about these requirements before you choose an internet plan for your home. Generally, the more people using the internet in your home, the faster the speed that you need. In the same manner, the more intensive your internet activities are, then the greater the data allocation you require.
Is it Mandatory to Switch to NBN?
No, it is not mandatory to switch to the NBN but you may be left with no choice in the long run but to do so. This is because the old copper wires supporting connection technologies such as ADSL2+ will soon be phased out. When it does, you will be left with no means to connect to the internet if you don't make a switch to the NBN unless you go for plans under other types of connection technologies such as home wireless, satellite, or even mobile broadband. However, you have to keep in mind that these alternatives sometimes yield unfavourable and unstable internet connections.
What are the best NBN plans in Blue Mountains?
Some of the best plans in the Blue Mountains include:
Lowest Price: Superloop nbn™ Home Fast

If you want to enjoy a typical evening speed of 96Mbps for only $69.95 a month, then go for the nbn™ Home Fast plan offered by Superloop. Apart from unlimited data, this plan also offers a no-contract term as well as zero signup fees.


Highest Speed: Optus Internet Everyday Fast – nbn™

Optus provides one of the best plans with the highest speeds. For only $89 a month, you will already get to enjoy a typical evening speed of 100Mbps and unlimited data.