Compare Broadband Plans in Wareemba
Answer a few simple questions and we'll search hundreds of plans from some of Australia's leading providers. Start by entering your address below.
Check if you can get the NBN at your address

See Internet Plans in Wareemba by provider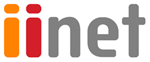 See internet plans offered in Wareemba
Internet Plans by Suburb in New South Wales
FAQs
Does Wareemba have NBN?
There are many benefits of having the NBN, such as being able to work from home, stream movies and TV shows, and play online games. However, there are also some downfalls, such as the high installation cost and monthly fees. Despite the negatives, the NBN is still a great way to stay connected to family and friends, do business, and enjoy entertainment.
What type of NBN connection do I have?
Your NBN connection can make a big difference to your internet speeds. If you're not happy with the speeds you're getting, you can do a few things to try and improve them.
How can I get internet access in remote areas of Australia?
If you live in a remote area in Australia, you are not connected to the National Broadband Network (NBN). This can be a real pain if you work from home or need to access the internet for other reasons. There are a few ways to get around this, however.
What happens if I don't want NBN?
Mobile broadband is a great way to get online if you don't want to connect to the NBN. You can get mobile broadband from Telstra, Optus, and Vodafone. Mobile broadband plans start at around $20 per month. Mobile broadband can be a great option if you live in an area with good mobile coverage. You can get speeds of up to 20Mbps with mobile broadband.