Compare Internet Plans and Providers in Newcastle NSW 2300
Answer a few simple questions and we'll search hundreds of plans from some of Australia's leading internet providers in Newcastle NSW 2300, including the NBN. Start by entering your postcode or suburb below.
Types of Internet connections in Newcastle
Are you looking for new internet plans in Newcastle? You've come to the right place. Compare Broadband experts can help narrow down your options for you.
Connection types available in Newcastle include NBN, ADSL2+, Cable, and Home Wireless. All major Australian internet service providers cater to Newcastle. However, not all providers have the same level of area coverage. To know which connection type is available in your area, use our comparison tool above.
Types of NBN connections in Newcastle
Good news! Newcastle residents now have access to Australia's fastest internet service — the NBN. The NBN rollout is predominantly complete in Newcastle, and you can find various NBN plans and providers ready to cater to your needs.
NBN connections in Newcastle include Fixed Wireless, Fibre to the Curb (FTTC), Fibre to the Basement (FTTB) Hybrid Fibre-Coaxial (HFC) and Fibre to the Premises (FTTP). To find out what NBN connection type is available in your area, you can use the official NBN rollout map.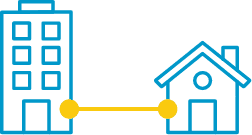 Fibre to the premises / home
When the NBN project initially commenced, the government at the time intended to roll out fibre optic cabling all the way up to your home or business property. This type of connection is call Fibre to the premises/home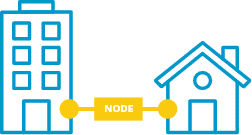 Fibre to the node
Mid-way through the NBN roll-out, a change in Government leadership saw some funding constraints which lead to a slightly different roll-out approach for the NBN. This approach involves an amalgamation of original copper systems and fibre optic systems. This is referred to as Fibre to the node (FTTN).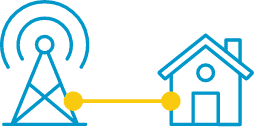 Fixed wireless connection
In some cases - particularly in remote locations - it would be impractical or too expensive to physically connect a property to the fibre-optic network. In such cases properties will be connected by a wireless network. This is referred to as a Fixed Wireless NBN connection.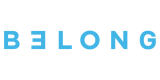 50 Mbps (Standard Plus Speed)








See Internet Plans in Newcastle by provider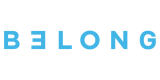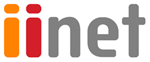 See internet plans offered in Newcastle
NBN plans
Compare NBN broadband plans and providers with Compare Broadband. Find the right NBN plan for your needs.
Bundle plans
Compare Home phone broadband plans bundles. Find the right home phone and NBN broadband bundle that suits your needs.
No contract plans
Don't get locked into a contract! Search flexible no contact internet plans & find one that best suits you. Compare no contract broadband plans in Australia.
Unlimited plans
Unlimited broadband plans compared for you from our panel of leading internet service providers. Find the right unlimited broadband plan for your needs today!
Internet Plans by Suburb in New South Wales
FAQs
What are the top internet providers in Newcastle?
Some of the top internet providers in Newcastle are Belong, iiNet, and TPG. All of these providers offer fixed-line plans as well as home wireless and fixed wireless plans. On the other hand, Aussie Broadband also proves to be a viable contender for the best provider. Apart from fixed-line and fixed wireless plans, Aussie Broadband also offers unlimited fibre plans that range from $59 to $429. In case you are looking for the cheapest plan, then go for Belong.
How to choose the right internet plans in Newcastle?
To be able to choose the right internet plan that will prove to be suitable for all your needs, you first have to think about the speed you require and the data limit you need. In this case, a bigger household with more people having to connect to the internet simultaneously needs to have a faster internet plan. In the same manner, you may also need to consider a plan with a larger data allocation if this is the case for your household. On the other hand, if you live alone or are merely an internet surfer, then a plan with an average speed and data allocation is sufficient.
What are the best NBN plans Newcastle?
Some of the best NBN plans in Newcastle include:
Belong NBN Standard Plus – Unlimited

This plan from Belong proves to be the most popular in the area today because, for only $65 a month, you already get to enjoy a typical evening speed of 48Mbps and unlimited data. The best part about this plan is that you also get to set up, connect, and manage your service all online.


Belong NBN Starter – Unlimited

Belong NBN Start plan is one of the most popular cost-effective options in Newcastle. This plan allows you to enjoy a typical evening speed of 25Mbps and unlimited data for only $60 a month. Like with their Standard Plus plan, you also get to manage everything online.
How to compare NBN providers Newcastle?
Call us up at Compare Broadband! Our friendly experts are always on the line to help you with your questions. Or, you can simply use our comparison tool above. Just enter your postcode, and we'll show you the internet plans and connection type available in your area.
Do I have to pay for NBN installation?
No. You don't have to pay since generally, the NBN installation comes free of charge. However, you have to pay the connection fee for your Internet Service Provider's installation and for the ongoing services you avail from the ISP. The figures vary from one provider to another.
However, back in April 2016, the New Development charge of $300 was introduced by NBN Co but this only applied to homes and businesses situated within the boundaries of a new development that did not have any existing phone or internet infrastructure. The fee was to be paid only once to an address but only if the number of houses within the property has not grown in number.
What are the advantages of switching to a new internet provider?
There could only be two possible reasons why people change providers – poor service and high cost. Therefore, if you have chosen a new provider, it only means that you are finally satisfied with the service you avail from them and sometimes you won't mind the cost as long as the connection is fast and reliable.
What you get when changing ISPs is that you can always have a good comparison of Internet deals in all aspects, not only in speed and price but also the perks, bonuses and discounts. In addition, you would know good customer service in the way telco companies deal with customer inquiries, complaints, and so on.
Ultimately, you will have an idea which provider gives the quickest response to customer concerns. By comparing Internet providers, you will see how you can save money from the various discounts and perks they give away.
How much does it cost to switch internet plans in Newcastle?
It depends on the fees imposed by your current Internet Service Provider. If you are locked into a contract for the plan you are using at the moment and then you decide to switch before it reaches expiry, then surely you are required to pay early termination fees. And this will add up to the cost when you get a new plan from another provider.
But then, there are also companies that offer buyouts from previous providers. It means they will shoulder the cost of your termination charges and other costs that go with switching to their service. So, just imagine the 'pile up' of fees you are going to pay your new provider when the due date comes. On the other hand, if you are currently on a no contract plan, there's no cancellation fee. The only thing you have to pay is the installation costs of the new ISP and again the amounts vary with every provider.
What internet speeds can you get at a cheap rates?
The slower speed tiers always come at a cheaper rate but different service providers have their own respective rates. For instance, TPG has the cheapest broadband and phone bundle at $29.99 per month for the basic speed of 12Mbps. For the same bundled items, Tangerine offers it at $54.90 per month for the standard speed of 25Mbps. Harbour ISP sells broadband only at $40 per month for the standard speed of 25Mbps. It's good to compare different plans from different providers to get the cheapest rate.