Compare and find the best Internet plans in Newcastle NSW Australia
Answer a few simple questions and we'll search hundreds of plans from some of Australia's leading internet providers in Newcastle, including the NBN. Start by entering your address below.
See Internet Plans in Newcastle by provider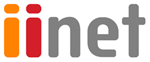 See internet plans offered in Newcastle
Internet Plans by Suburb in New South Wales
FAQs
How to switch providers in Newcastle
Many Newcastle residents stay with the same ISP year after year simply because they feel it'll be too complex or confusing to switch. One of the beauties of the NBN is that switching is usually a very simple process. Sticking with just one ISP could mean that you're missing out on serious discounts or better and faster plans – and sometimes both. Here at Compare Broadband, we're ready to help, so give us a call at 1800 061 200, and we can help you find the right plan and get started on switching providers.
What are the best NBN plans Newcastle?
Best is always a little variable – a single pensioner living alone in a flat may have different needs to a student household of six always-online twentysomethings – but for most, NBN 50 plans hit the sweet spot of pricing and speed for a majority of Newcastle residents.
What is a good Internet speed in Newcastle?
Newcastle's Internet speeds vary, but that's no different to anywhere else in Australia. Your connection type can also make your speeds a little more variable, and of course everyone's needs or estimates of what "good" means can vary too! That being said, for most Newcastle Internet users, the kinds of speeds offered at the NBN 50 tier would count as "good" – and that's typically 50Mbps downstream and 20Mbps upstream. However, if your needs are more expansive, consider an NBN 100 or better plan if available to you.