Compare Internet Plans & Providers in Waterloo
Answer a few simple questions and we'll search hundreds of plans from some of Australia's leading providers in Waterloo. Start by entering your address below.
See Internet Plans in Waterloo by provider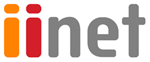 See internet plans offered in Waterloo
Internet Plans by Suburb in New South Wales
FAQs
Does Waterloo have NBN?
The NBN rollout is already complete, so yes, it is available in Waterloo, New South Wales. In general, the NBN can provide higher data speeds than what was available with ADSL technology. The main difference between the two technologies is that the NBN uses a fibre optic network while ADSL uses a copper line. This means that the NBN should be able to provide you with faster internet speeds.
What type of NBN connection do I have?
If you want the NBN, you can enter your address into the NBN Coverage Checker to see if it is available in your area. Once you have done that, you will be able to see what type of connection is available at your address and which service providers offer NBN plans.
How can I get internet access in remote areas of Australia?
You can use satellite broadband to get internet access in very remote areas of Australia. This type of broadband uses a satellite dish to connect to the internet. The main advantage of satellite broadband is that it is available in areas with no other type of broadband available. However, the downside is that it can be pretty slow and expensive.
What happens if I don't want NBN?
There are many alternatives to the NBN, such as cable and mobile broadband. However, the main disadvantage of these alternatives is that they are not as fast as the NBN. If you don't want to get the NBN, you can consider other options, such as cable or mobile broadband. However, you should know that these alternatives are not as fast as the NBN. If speed is essential to you, you might want to reconsider your decision and get the NBN.