Compare Internet Plans & Providers in St Leonards
Answer a few simple questions and we'll search hundreds of plans from some of Australia's leading providers in St Leonards. Start by entering your address below.
Check if you can get the NBN at your address

See Internet Plans in St Leonards by provider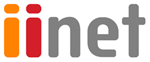 See internet plans offered in St Leonards
Internet Plans by Suburb in New South Wales
FAQs
Does St. Leonards NSW have NBN?
Yes, NBN service is now available in different areas throughout St Leonards. But bear in mind – the different types of NBN connections are created with different technologies. Make sure you know which type is working in your location - FTTN (Fibre to the Node), FTTP (Fibre to the Premises), FTTB (Fibre to the Basement), HFC (Hybrid Fibre-Coaxial) or Fixed Wireless.
What is the fastest internet speed in St. Leonards NSW?
NBN 100 is by far the fastest internet speed tier available in St. Leonards NSW. It offers 100Mbps maximum download speed. According to experts, this speed tier enables a user to download content up to 12.5MB every second.
Which internet plan is best for home use?
Choosing the internet plan best for home use will actually depend on your budget, how and what you use the internet for. Since there are numerous providers in NSW, each offering plans in different speed tiers, it's a bit daunting to choose which is suitable. But you can compare the best St Leonards broadband plans and providers at Compare Broadband or dial 1300 106 571 for a free broadband consultation with our friendly broadband consultant.
What is the cheapest internet only package in St. Leonards?
An internet only package lets you enjoy the speed, bandwidth and reliability needed for devices connected to the internet and more interestingly, it comes contract-free. By far, Harbour ISP offers its broadband only plan of 25Mbps with 85 GB of data at $40/month. Tangerine's unlimited plan providing 25Mbps speed is priced at $44.90/month.