Compare Internet Plans & Providers in Nelson Bay
Answer a few simple questions and we'll search hundreds of plans from some of Australia's leading providers in Nelson Bay. Start by entering your address below.
See Internet Plans in Nelson Bay by provider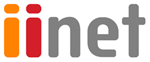 See internet plans offered in Nelson Bay
Internet Plans by Suburb in New South Wales
FAQs
Does Nelson Bay have NBN?
Yes, Nelson Bay does have NBN. The rollout has been completed for some time now, so you'll have a hard time finding places where the NBN isn't available in some form. It will help, however, to check and see which connection type your home or office has, as that will determine what plans you'll eventually be able to choose from.
Which internet plan is best for home use?
There are several factors to consider when it comes to choosing the best internet plan for your home. There's the size of your household, since single-person households won't usually need as much speed as, say, three- or five-person households. Your internet usage will also affect how fast you'll need your connection to be. Finally, your premises' connection type will serve to further narrow down your choice of internet plans, since not all speed tiers do well with all connection types.
What is the cheapest home internet plan?
There's no straightforward answer to this question, since different households have different needs and may end up choosing different speed tiers.
If you're just after an internet connection, Tangerine is hard to beat. The NBN Tangerine Telecom Standard Speed Broadband Plan and the NBN Tangerine Telecom XL Speed Boost Broadband Plan are the cheapest for their respective speed tiers (NBN25 and NBN50). The former costs $44.90 a month while the latter costs $54.90 each month.
If you're looking for a plan that bundles both internet and a home phone together, there's the NBN Standard Plus TPG SL Bundle and the NBN iiNet Unlimited NBN50 Broadband Plan including home phone. The former costs $69.99 a month and is available as a month-to-month plan. Meanwhile, the latter costs $74.99 and is available as a six-month plan. For more plans, check out this page.
How to change internet providers?
If you want to change your internet provider, you first have to make sure you're on a month-to-month contract to avoid having to pay cancellation fees, among other things. Then, contact your new chosen NBN provider since they will handle switching your premises over to your new plan on their network, and set up any new equipment your plan needs and that you don't already have. Back up your data - just in case - and give your new ISP enough time to make the switch. This shouldn't take more than an hour of downtime, although it can take longer depending on the area. Finally, don't forget to inform your previous ISP that you're ending your contract with them.