Compare Internet Plans & Providers in Bowral
Answer a few simple questions and we'll search hundreds of plans from some of Australia's leading providers in Bowral. Start by entering your address below.
See Internet Plans in Bowral by provider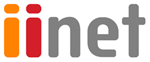 See internet plans offered in Bowral
Internet Plans by Suburb in New South Wales
FAQs
Does Bowral have NBN?
The rollout of the NBN has been completed in most areas of Bowral, and residents have access to some of the fastest internet speeds in Australia. The NBN is a game-changer for many businesses and households across Australia, providing them with access to high-speed internet that was previously unavailable.
What type of NBN connection do I have?
If you're looking to get the NBN, it is available in Bowral, and you have a few different options for connections. You can enter your address into the NBN Coverage Checker to find out what type of connection is available at your address and which service providers offer NBN plans. Once you have that information, you can start shopping for the best NBN plan deal.
How can I get internet access in remote areas of Australia?
If you're living in a remote area of Australia, you can check what internet access is available by visiting the NBN Co website. You'll need to enter your street address and contact details, and then you'll be given a list of available service providers and plans. Once you've chosen a plan, you can contact the service provider to start the process of connecting to the internet.
What happens if I don't want NBN?
If you don't want the NBN, there is an option for you to sign up for a mobile broadband plan. Mobile broadband uses the same technology as your smartphone, but it can be used to connect a laptop or tablet to the internet. This connection is available in most parts of Australia but is not as fast or reliable as the NBN.