iiNet Broadband Plans
iiNet is one of Australia's longest lasting internet service providers. With iiNet's quirky ads and great value ADSL2 and NBN plans, it's not hard to believe they've acquired more than 1.3 million customers (as of 2011). They're also a wholly owned subsidiary of another titan of Aussie telecommunications subsidiary, TPG. TPG took over iiNet back in 2016, and while there may have been initial worries that the corporate synergy would impact iiNet's reputation for value and service, such concerns turned out to be completely unfounded, with iiNet's track record for competitive pricing and customer support remaining as strong as ever.
Сall centre is closed
Request a callback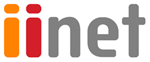 See how iiNet stacks up against other providers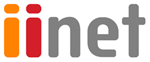 50 Mbps (Standard Plus Speed)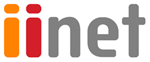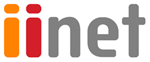 A bit about iiNet
As Australia's second-largest internet service provider, iiNet has a lot of pressure to deliver outstanding value to customers. And we think they're doing just that - according to two nation-wide surveys reviewing Australia's NBN providers, iiNet has come out on top, receiving high scores for connection reliability, customer support, connection speed, and more. If that's not enough, iiNet also claims to set themselves apart from competitors by providing industry-leading customer service. Start comparing ADSL2 and NBN plans with iiNet today!
Our Other Providers


Start comparing Broadband plans now!
Answer a few simple questions and we'll search hundreds of plans from some of Australia's leading providers.
Start by entering your postcode or suburb below.