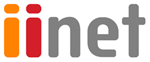 TPG NBN vs iiNet NBN
TPG has now been merged with iiNet
A summary of the difference between TPG NBN and iiNet NBN
TPG is the second largest internet service provider in Australia
Although TPG has now been merged with iiNet, creating what one could only describe as a telecom mogul in the industry, but did you know that both brands still operate as separate entities? Both TPG and iiNet also still provide unique products and services of their own, giving us Aussies a wider range of choice when it comes to choosing the most suitable broadband plans for ourselves, whether that may be TPG Nbn or iiNet Nbn. Being spoilt for choice does come with a downside, however - many usually fluster and worry as they do not know which NBN plan would suit them best. Fret not, for when it comes to TPG and iiNet, we've got you covered. Here is our handy article on the summary of both NBN plans compared.
TPG NBN
TPG is the second largest internet service provider in Australia and operates the largest mobile virtual network operator. Cool, huh? The approach that TPG takes towards internet is not too different from its brother iiNet's approach. TPG offers an affordable NBN M Bundle at a low price of $49.99 a month, which may be ideal for students who do not want to splash out too much on internet bills. This bundle also comes with 100GB of data, which is a fair amount for those who do not stream too much on the internet.
For those who are looking at faster and better options, TPG offers a variety of limitless plans as well, ranging from their NBN SL Bundle ($59.99 - $69.99 per month), NBN FTTN M Business Bundle ($69.99 per month) and their NBN Extra Bundle, also $69.99 a month.
VIEW THE FULL RANGE OF TPG PLANS AVAILABLE
iiNet NBN
iiNet on its own is Australia's second-largest internet service provider with more than half a million users all around the continent. The NBN plans that iiNet offers ensure that you get the fastest possible internet connection for yourself and your family in your household.
For those who are looking at something on the more basic side of things, iiNet offers a NBN Fibre Basic 250 plan which includes 250GB of data at $59.99 a month and basic download speeds of 12Mbps. For those who are in a household of multiple internet-addicts, iiNet's other broadband plans may be more suited to your needs.
The next upgrade after Fibre Basic would be the NBN Fibre Basic Liimitless (with unlimited data at $69.99 a month), followed by NBN Fibre Boost Liimitless and NBN Fixed Wireless Boost Liimitless (both unlimited data at $79.99 - $89.99 a month). The pricier of the plans also come with local and standard national calls on your mobile, which is a great plus point!
_______________
Whilst both TPG and iiNet provide fantastic NBN bundles for you to enjoy, it is always advised to really take a close look at all the plans that are offered to ensure that you pick the best plan that suits your needs to a tee. Still have questions? Don't hesitate to hit us up on with any queries you may have.
Why iiNet's great for mobile broadband
So iiNet are awesome for broadband
but did you also know they do great deals on mobile broadband?
Click here to check out their prices!
iiNet. Perhaps best known for their home broadband plans and award winning customer service. What you probably didn't know though is that they're also an awesome choice for mobile broadband as well.
For those that are unfamiliar: mobile broadband is a type of internet connection delivered through the mobile towers rather than through a fixed line connection such as ADSL or ADSL2+. While there is a compromise of speed a fixed connection and a mobile broadband based solution the plus side is that you get a heap of flexibility. That's flexibility in contracts, data amounts and where you can actually use the service. The biggest difference between a internet connection like ADSL and mobile broadband is that the latter can be used on the go (exactly the name suggests). For those that frequently travel move between houses, mobile broadband offers an internet connection that isn't tied to a 12 month contract or to a specific location.
The usual problem with mobile broadband though is that it can be quite expensive. This is where iiNet comes in! Running on the Optus mobile network, iiNet offer a range of mobile broadband plans to suit most users without costing an arm and leg. To get an idea of their prices..check out the below charts:
iiNet offers options for both the 3G and 4G spectrum of the Optus network depending on where you are and what's available. We would generally recommend going for the 4G option if it's available in your location as the speed and reliability increase of the 4G network is pretty substantial when compared to the 3G network. Plus iiNet offers no contract options for their 4G plans at a pretty damn cheap price. For $29.95 a month you can get 5GBs of mobile broadband data a month! Those that have even done a little research into the prices will realise how good that price is.
If you're interested in see what iiNet can offer you with their mobile broadband plans, give them a call today on 1300 055 713.
Like all residential mobile broadband plans though you'll notice there will be a limit of 15GB-20GBs per month. The reason for this is that the technology itself was not built to sustain more than 20GBs of traffic a month. For those looking for more than 20GBs we recommend checking out either a fixed line connection or if there are no fixed lines in your area then perhaps a fixed-wireless plan offered by a provider such as Internode. For more information on what Internode could offer you, give them a call on 1300 734 304.



Internode, TransACT, iiNet offer relief package for flooded areas
Internet relief packages offer support for those affected by flooding
Free relocation, set-up, and "saving" a phone number
Alternatively, cancellation without penalties available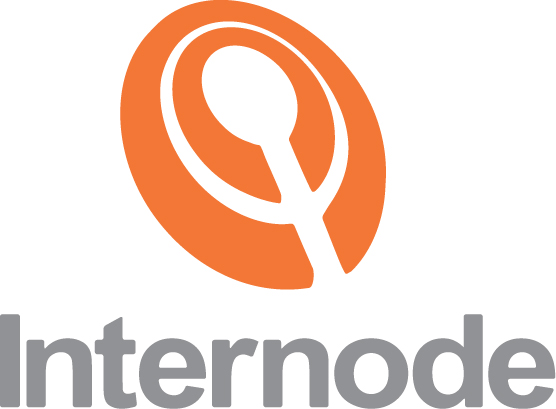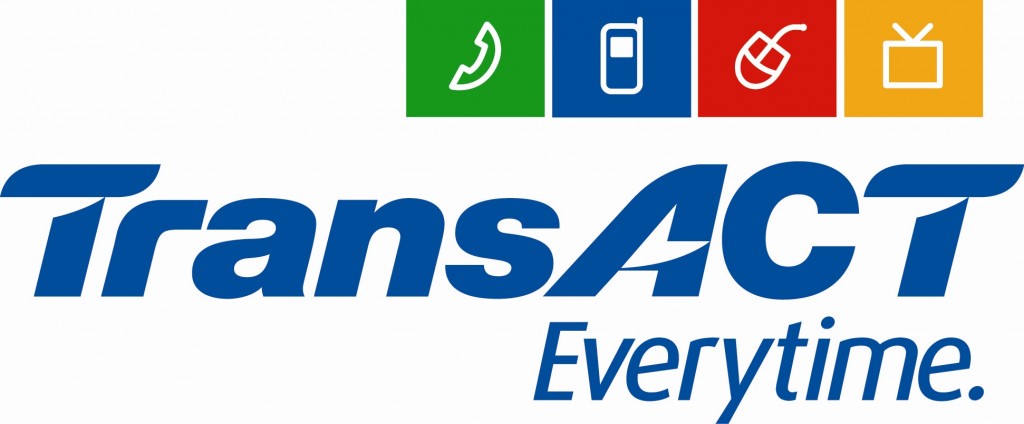 TransACT (1300 305 545) and Internode (1300 106 571), along with parent company iiNet, have released the details of a relief package for those recently affected by flooding in New South Wales.
The package aims to relieve worries about dealing with current contracts under any of those Internet Service Providers (ISPs). It offers a way to cancel without having to pay termination fees for setting up connections in a new area.

The floods have affected New South Wales, Victoria and Queensland, damaging roads, crops, and more than 2000 homes.

iiNet chief executive officer Michael Malone said: "Our thoughts are with all those affected by the recent flooding... While we understand phone and Internet services may not be a top priority at the moment, we'll do what we can to make things a little easier when the time comes to restore household and business services."

The entire package includes:
Cancellation without penalty of the telephone service,
Cancellation without penalty of any broadband or Dialup connection,
Reservation of the customer's telephone number for three months,
Free connection to alternative premises/accommodation until the customer can move home again,
Free installation for any ADSL internet service at a customer's new residence within a twelve month period, along with
Continuation of any existing contract where relevant.

The package is welcome relief for those trying to deal with the overwhelming mess of evacuating an area. Telstra has also released a similar package.

For those who find that their previous ISP is no longer available in the new house they move into, it may be time to look at other providers. Considering low start up fees and short contracts – probably two factors ranked highly in the minds of those moving after flood damage – we would recommend:

Club Telco: 1300 138 155
Optus: 1300 137 897
Eftel: 1300 106 571

At Compare Broadband, we'd like to extend our sympathies to all those affected by the destructive flooding in New South Wales and Victoria, and an invitation to call us on 1300 106 571 for information about how to set up temporary or new permanent broadband and home phone connections. We also have a guide to setting up the internet after moving house available.
Internode footprint doubled as iiNet acquisition completed
Acquisition completed ahead of schedule
Internode now available at 450 exchanges, up from 208
Integration a priority for both companies
Internode has announced today that its presence will extend to 450 exchanges throughout Australia, up from 208. The news follows the surprise announcement in December 2011 that iiNet, a frequent market rival and ideological twin, would incorporate the company in a $105m acquisition.
Internode managing director Simon Hackett said the DSLAM integration was the first "customer-visible benefit of iiNet and Internode joining forces". "Blending our DSLAM coverage benefits customers of both Internode and iiNet," he said.
Both companies have longed positioned themselves as the true champions of quality internet service in Australia. iiNet, lead by Michael Malone, shares many of the same characteristics as Internode – superior customer service, a focus on providing easily understood products and not skimping on the latest and greatest equipment, both in the customer's home and behind the scenes. The two companies often seemed like a perfect match, despite occasionally butting heads in the press.
The press release offered no timeline for the full integration of Internode DSLAMs at iiNet locations, but expressed that the integration process is priority for both iiNet and Internode.

Want to find out if Internode is available as a provider in your area? Call us on 1300 106 571 for a coverage check, to take advantage of great products like Internode's 200GB Easy Naked plan, great value for those who don't need a phone line.
iiNet is now the second biggest provider of DSL broadband in Australia. iiNet promises innovation in the ADSL broadband, Naked DSL and phone market. iiNet built their own broadband network which could give you faster, high speed internet...
Ask the expert
Enter your contact details and one of our friendly staff will get back to you soon