Compare Internet Plans & Providers in South Australia
Answer a few simple questions and we'll search hundreds of plans from South Australia leading providers. Start by entering your postcode or suburb below.
Types of Internet connections in SA
There are many different internet connections available in South Australia, including the NBN, Cable, and Home Wireless. The best connection for you will depend on your internet needs, but also your specific location. Most homes are not compatible with every different internet connection, so you will need to find out which connection your home is best equipped for before you look for a plan and provider that suits you. You can do all of the above simply by entering your postcode or suburb into the search engine above and clicking "Compare".
Types of NBN connections in SA
The NBN South Australia rollout is complete. The NBN is a multi-technology mix, which means there are several different types of NBN connections. Some of the different NBN connections commonly found in South Australia include HFC (Hybrid Fibre Coaxial), FTTB (Fibre to the Basement), FTTP (Fibre to the Premises), FTTH (Fibre to the Home), and Fixed Wireless. To find out your home's NBN status, you can use our NBN coverage map for South Australia above.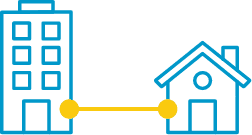 Fibre to the premises / home
When the NBN project initially commenced, the government at the time intended to roll out fibre optic cabling all the way up to your home or business property. This type of connection is call Fibre to the premises/home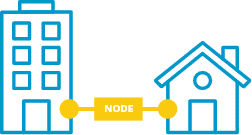 Fibre to the node
Mid-way through the NBN roll-out, a change in Government leadership saw some funding constraints which lead to a slightly different roll-out approach for the NBN. This approach involves an amalgamation of original copper systems and fibre optic systems. This is referred to as Fibre to the node (FTTN).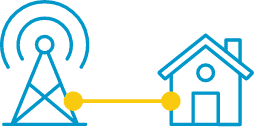 Fixed wireless connection
In some cases - particularly in remote locations - it would be impractical or too expensive to physically connect a property to the fibre-optic network. In such cases properties will be connected by a wireless network. This is referred to as a Fixed Wireless NBN connection.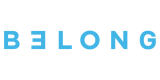 50 Mbps (Standard Plus Speed)







See Internet Plans in SA by provider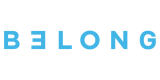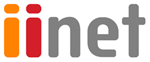 See internet plans offered in SA
NBN plans
Compare NBN broadband plans and providers with Compare Broadband. Find the right NBN plan for your needs.
Bundle plans
Compare Home phone broadband plans bundles. Find the right home phone and NBN broadband bundle that suits your needs.
No contract plans
Don't get locked into a contract! Search flexible no contact internet plans & find one that best suits you. Compare no contract broadband plans in Australia.
Unlimited plans
Unlimited broadband plans compared for you from our panel of leading internet service providers. Find the right unlimited broadband plan for your needs today!
Internet Plans by Suburb in South Australia
FAQs
Is NBN available in South Australia?
As of December 2021, NBN is available in all areas of South Australia. You can check your address at nbn.com.au to see if you're eligible for an NBN plan. If you're not eligible for NBN or don't want to switch to NBN, there are a number of other Internet providers in South Australia. iiNet, Telstra, and Optus are the three largest providers in the state.
Each provider offers a range of plans, so it's important to compare what's on offer before you make a decision. Plans can vary in price, data allowance, and speed. If you're not sure which plan is right for you, speak to one of our experts at Compare Broadband. We can help you find the best plan for your needs and budget.
Does the nbn box stay with the house?
The answer to this depends on the type of nbn plan you have. If you have a Fibre to the Premises (FTTP) plan, the nbn box will stay with the house. If you have a Fibre to the Node (FTTN), Fibre to the Building (FTTB), or Hybrid fibre-coaxial (HFC) plan, the nbn box will be installed in a nearby Telstra pit or exchange. For more information, please visit our website.
What is a good internet speed in South Australia?
Generally, the faster the speed, the better. Faster speeds will allow you to do things like stream HD videos and music, play online games, and use multiple devices at the same time without any lag. However, not everyone needs the fastest speed possible. If you only use the Internet for basic activities like checking email and browsing the web, a slower speed plan may be more than enough for you.
Moreover, how good your experience with a particular speed will depend on a number of factors, including your location, the devices you're using, and how many people are using the Internet at the same time.
For instance, if you're living in a rural area, you may only be able to get speeds of 25Mbps. However, if you're living in an urban area, you could get speeds of up to 1000Mbps. In the same manner, if several people are trying to use the Internet at the same time, your speeds may be slower.
To get an idea of what speed you can expect in your area, use a speed test tool. This will give you a good starting point for comparing different plans and providers.
How to get internet without phone line?
To get internet without a phone line, you'll need to have an nbn plan that doesn't require a phone line. There are a number of these plans available, so it's important to speak to an expert at Compare Broadband before you decide which one is right for you.