Compare and find the best Internet plans in Adelaide
Compare the best Internet plans from top providers in Adelaide Australia
Looking for the best internet deals and NBN plans in Adelaide? With our help, you'll find one.
Generally, the broadband plan that suits most households due to its affordability and speed is an NBN 50 plan with unlimited data. Perfect for households of 3-5 people, the difference in price will often come down to the level of customer support.
If you are still confused about finding the best internet plan in Adelaide, call Compare Broadband to speak to a broadband expert or use our Live Chat service. We can get you connected today!
We've compared NBN plans from leading internet service providers and presented the popular picks. Here are the three most popular plans in our database.
See Internet Plans in Adelaide by provider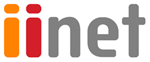 See internet plans offered in Adelaide
Internet Plans by Suburb in South Australia
FAQs
How to switch providers in Adelaide
Switching providers for your Adelaide-based NBN connection may feel daunting, but one of the beauties of the system is that it's designed so that you can jump between NBN ISPs with minimal fuss. Here at Compare Broadband, we're ready to help. You need to check your contract status with your existing broadband provider first. Most NBN contracts right now work on a simple month-to-month basis, but if you signed up for a longer term, exit fees or modem payments may still be made before you can exit your existing plan and switch to another provider. We can help you work out the optimal deal for your needs and budgets if you're looking to switch broadband providers in Adelaide – give us a call on 1800 061 200 to find out how. Want to know more? Here are the complete details on how to switch NBN providers in Adelaide.
What is a good Internet speed?
Adelaide's Internet speeds are much the same as those in the rest of the country for a major capital city, so it doesn't matter if you're based in Henley Beach or Marion; you should enjoy top-quality NBN speeds regardless. For most Adelaide Internet users, the kinds of speeds offered at the NBN 50 tier would count as "good" – and that's typically 50Mbps downstream and 20Mbps upstream. However, if your needs are more expansive, consider an NBN 100 or better plan if available to you.