Compare Internet Plans and Providers in Adelaide QLD 5000
Answer a few simple questions and we'll search hundreds of plans from some of Australia's leading internet providers in Adelaide QLD 5000, including NBN. Start by entering your postcode or suburb below.
Types of Internet connections in Adelaide
Adelaide almost has as many broadband types as its churches, so it can sometimes be overwhelming to find the right internet plan. Fortunately, if you know how much data you need and your monthly budget, then you're off to a good start! And with Compare Broadband, we can help make the searching process easier.
Adelaide's most prominent internet connections include the NBN, ADSL, ADSL2+, Naked Broadband, Cable, and the emerging 5G network. Simply use our comparison tool above and enter your address to determine which deals are available in your area.
Types of NBN connections in Adelaide
The NBN is Australia's new infrastructure, designed and implemented to improve connectivity in the country. By replacing old copper wires with fibre optics, Australia's internet is bound to get a do-over providing fast and reliable internet connection to Aussies.
NBN has now been successfully rolled out across Adelaide, as detailed in their 3-year rollout plan. It is now ready to connect all business and resident premises within the city. Simply enter your postcode above to know which type of NBN connection is available in your area.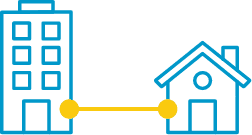 Fibre to the premises / home
When the NBN project initially commenced, the government at the time intended to roll out fibre optic cabling all the way up to your home or business property. This type of connection is call Fibre to the premises/home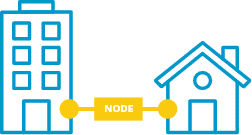 Fibre to the node
Mid-way through the NBN roll-out, a change in Government leadership saw some funding constraints which lead to a slightly different roll-out approach for the NBN. This approach involves an amalgamation of original copper systems and fibre optic systems. This is referred to as Fibre to the node (FTTN).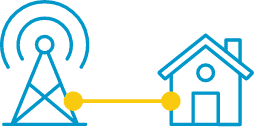 Fixed wireless connection
In some cases - particularly in remote locations - it would be impractical or too expensive to physically connect a property to the fibre-optic network. In such cases properties will be connected by a wireless network. This is referred to as a Fixed Wireless NBN connection.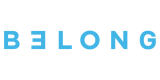 50 Mbps (Standard Plus Speed)








See Internet Plans in Adelaide by provider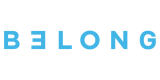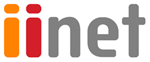 See internet plans offered in Adelaide
NBN plans
Compare NBN broadband plans and providers with Compare Broadband. Find the right NBN plan for your needs.
Bundle plans
Compare Home phone broadband plans bundles. Find the right home phone and NBN broadband bundle that suits your needs.
No contract plans
Don't get locked into a contract! Search flexible no contact internet plans & find one that best suits you. Compare no contract broadband plans in Australia.
Unlimited plans
Unlimited broadband plans compared for you from our panel of leading internet service providers. Find the right unlimited broadband plan for your needs today!
Internet Plans by Suburb in South Australia
FAQs
How to Choose the Right Internet Service Provider?
Choosing the right internet service provider as well as the right plan for your home or business can take a long time. Even after you've already signed up for one, you may find yourself second-guessing your choice.

The good news is, you're not the only one who experiences these very difficulties and you can make the selection process easier if you keep certain factors in mind. Comparing internet providers and the plans they offer is always a good first step, but after that, certain questions are bound to pop up. Many people are likely to have the same queries, so here, we'll try to answer those frequently asked questions.
Is NBN Available In My Area?
According to NBN Co's chief executive Stephen Rue in February 2020, the network is 90% complete. While the NBN™ is more widely available in Adelaide now than it was a year ago, it's still worth checking NBN Co's website to see if the network is available for your residence or your business. There's also a rollout map to see which areas are already covered.
Are There Any Alternatives To The NBN?
If your residence or business doesn't have a Fibre-to-the-Premise (FTTP) connection yet, the best speed you can get with an NBN plan is 100Mbps. That's a big improvement compared to ADSL's top speed of 8Mbps, but it's still less than ideal when you have more than a few people using the connection at the same time. In such cases, you'll want to consider home wireless broadband and mobile broadband, both powered by mobile networks.
Home wireless broadband connects to 4G or 5G networks like a phone would, and you won't need a technician to help you set up your wireless modem. However, take note that home wireless plans will also come with speed caps, unlike traditional NBN, and they can be more expensive than wired connections.
On the other hand, mobile broadband is a good option if you move around a lot or are a low-level internet user. It's also a good option as backup in case your home broadband goes down. Unfortunately, data inclusions for mobile broadband plans are much lower than those of home wireless ones.
Do I Need A Technician To Install The Nbn?
You may be surprised to learn that no, you don't need a technician to install the NBN™ connection box. Even NBN Co understands that very few people will be willing to wait at home or at work for an appointment with a technician. That's why they made it possible for customers to request self-installation, as long as they're within the organisation's Hybrid Fibre Coaxial (HFC) footprint.
This option means that phone and internet providers won't need to schedule an appointment for an NBN™ technician to attend, and customers can pick a time that suits them best to install the connection box.
What Is A Good Internet Speed?
We'll be honest: this question doesn't have a direct answer, because what's fast for one user may not be enough for another. In summary, what qualifies as a good speed will depend on what you do online the most, and how many people will be using the connection.
Many online activities don't require as many Mbps as you may expect; for example, HD video streaming may require only 5Mbps. So as you can see, between those two main factors, the most important one to consider is how many people will use the connection simultaneously. Since internet speed is a shared resource, a household with 5 people who are constantly online will need more Mbps than a household with only 3 people.
When will I get my NBN in Adelaide?
To know when your area will be connected to the NBN, you can use the NBN rollout map on the NBN website. As of December 2021, the NBN is available to almost all of the Australian population. This means that if your address is not yet connected, it should be soon.
There is also the option for you to get in touch with your service provider to see if they can give you an estimate of when your area will be NBN-ready. Once you have connected to the NBN, there is a range of plans and providers to choose from. This can make it difficult to decide which one is right for you.
Rest assured that you can use our website to compare NBN plans and providers in Adelaide. This will help you find the best deal for your needs, as well as the right provider for your location.
What is the best internet deals for home internet in Adelaide?
Tangerine
Tangerine offers a range of NBN plans, starting with the Tangerine Lite plan. This plan is good for people who only use the internet for basic activities, such as browsing the web and checking emails. If you are looking for a plan with more data, then you might want to consider their Tangerine XL Speed Boost UNLIMITED plan. This plan offers unlimited data at speeds of up to 25Mbps.
Telstra
Telstra is another great provider for NBN plans in Adelaide. They have a range of plans, starting with the Telstra Entertainment plan. This plan includes unlimited data, as well as Telstra TV and Foxtel from Telstra. If you are looking for a plan that offers more data, then you might want to consider their Telstra Plus plan. This plan includes unlimited data at speeds of up to 100Mbps.
If you are happy with your current service provider but want to switch to NBN, you will need to contact them and ask to transfer your service. They should be able to help you with the process and answer any questions that you may have.
What is the best NBN provider in Adelaide?
There are a number of internet providers in Adelaide that offer different plans with varying speeds and data but the best provider for you will depend on your needs. For instance, if you are looking for a low-cost plan with no lock-in contract, then Telstra may be the best option for you. However, if you want a high-speed plan with large data allowances, then iiNet or TPG would be better suited.
It is important to compare NBN plans and providers before making a decision, as this will ensure that you are getting the best deal possible. You can use our website to do just that!
Can you have wireless internet without a phone line in Adelaide?
Yes, you can have wireless internet without a phone line in Adelaide. However, you will need to check with your service provider to see if this is an option. Some providers only offer plans that include a landline, so it is important to do your research before signing up.