Fastest NBN Plans and Deals
Need the fastest NBN speed connection? We have the best and cheapest plans for you!
Compare Broadband compares plans from the above providers and can connect you with our participating providers. Not all plans available from these providers are compared by Compare Broadband and depending on your location or service availability not all plans may be available to all customers.
Looking for the fastest NBN internet plan for your home? Whether you're working from home or simply trying to unwind with some online recreation, it can be incredibly frustrating to have an internet service that is not up to speed. NBN has recently introduced two new speed tiers NBN250 and NBN1000 that offer superfast connectivity for heavy internet users.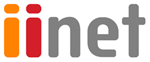 Finding the right NBN plan for home use will invariably always depend on your location, your budget, and your activities online. Contrary to popular belief, NBN does not come with one set speed. There are four different NBN speed tiers that cater to every customer requirement — from light to moderate to heavy users. So if you know your home is NBN ready, and you know that you definitely want one of the faster plans, look no further than NBN50 or NBN100.
In this guide, you will find:
What are the Fastest NBN Plans?
There are now three fast tiers of NBN plans available for households: NBN 1000, NBN 250, and NBN 100. Soon, it will be easier to sign up for any one of these plans regardless of your location.
As of writing, NBN Co. announced that approximately 1.1 million Australian premises will receive an NBN fibre upgrade. Plans are in place to enable 75% of households and businesses to access gigabit speeds by 2023. NBN upgrades will allow customers who currently use FTTN and FTTC technologies to upgrade to FTTP without any additional costs. Learn more about the FTTP upgrade here.
We want you to make the best decision when choosing a fast NBN service so we've listed down a few crowd favourites from our very own database.
Popular Fastest NBN Plans
| | | | | |
| --- | --- | --- | --- | --- |
| NBN Provider | NBN Plan | Speed | Price | |
| | NBN Unlimited Belong Premium broadband plan on the NBN™ | 100 Mbps | $90/month | |
| | NBN Premium Speed (nbn100) Unlimited Dodo broadband plan | 100 Mbps | $70/month | |
| | NBN The 100 (nbn100) Uniti Wireless NBN™ Broadband Plan | 100 Mbps | $99.95/month | |
| | NBN Unlimited Family nbn™ Aussie Broadband plan - Premium Speed | 100 Mbps | $99/month | |
| | NBN Optus Family Internet Ultimate Bundle Plan | 100 Mbps | $99/month | |
Who are NBN 100 plans for?
NBN 100 plans provide download speeds up to 100Mbps and upload speeds up to 40Mbps. These speeds make NBN 100 plans ideal for a handful of users
Larger families: Note that one of the factors that affect your connection speed is the number of devices connected to your network. With NBN 100 plans, you can stream a movie from Netflix and other family members connecting to your network won't notice any slowdown.
Heavy Gamers: An NBN 100 plan is a great option if you frequently download large files like online games. Considering most new releases and upgrades may be well over 50Gb, NBN 100 plans can easily provide you with the bandwidth you need for faster downloads.
However, it's also a good thing to know that internet speed is not the only factor that affects your game's performance. In fact, any NBN plan will be sufficient for you to enjoy a good game.
Small and medium businesses: NBN 100 plans are great for business use due to their faster upload speeds. This is especially important for businesses that handle large files every day, such as graphic designers, architects, and video editors.
NBN 100 speeds are great if your goal is to have regular offsite backups using services like BackBlaze and OneDrive, Dropbox or Google Drive.
NBN250 and NBN1000 Plans: Why would you speed faster than NBN 100?
Looking to push the limits of your internet connection? Then NBN250 and NBN1000 plans are worth looking into.
NBN 250 plans will provide you with download speeds up to 250Mbps and upload speeds up to 25Mbps. Here are some of the popular NBN250 plans in our database.
Popular NBN250 Plans
| | | | |
| --- | --- | --- | --- |
| NBN Provider | NBN Plan | Price | |
| | NBN The 250 (nbn250) Uniti Wireless NBN™ Broadband Plan | $119.95/month | |
| | NBN Tangerine Telecom XXXL Speed Boost Broadband Plan | $94.90/month | |
| | NBN TPG NBN Home Ultrafast Brodaband Plan | $114.99/month | |
| | NBN The 250 Harbour ISP NBN Broadband Plan | $109/month | |
On the other hand, NBN 1000 plans can reach download speeds of up to 1000Mbps and upload speeds of up to 50Mbps. Here are some of the popular NBN 1000 plans in our database.
Popular NBN1000 Plans
| | | | |
| --- | --- | --- | --- |
| NBN Provider | NBN Plan | Price | |
| | NBN Unlimited Power House nbn™ Aussie Broadband plan - Home Ultrafast Speed | $149/month | |
| | NBN MyRepublic Unlimited 1000/50mbps Home Ultra-Fast Plan | $105/month | |
While there isn't much online activity that requires a plan faster than NBN 100, a super-high-speed plan might still be beneficial for those who regularly download large files like video games. Below is a comparison of download times between speed plans.
Comparing NBN Download Speeds
| Internet Activity | NBN50 | NBN100 | NBN250 | NBN1000 |
| --- | --- | --- | --- | --- |
| Music Download (100MB) | 16 sec | 8 sec | 3 sec | 1 sec |
| Downloading Game (50Gb) | 2 hrs, 20 mins | 1 hr, 10 mins | 29 mins | 7 mins |
| HD movie streaming | 3 mins | 1.5 mins | 34 sec | 42 sec |
| Photoshop (3Gb) | 3 mins | 1.5 min | 34 sec | 8 sec |
An NBN 250 plan is a good option for a household of four members with high-speed requirements. Plans with this speed can easily provide download speeds of 250Mbps and upload speeds 25Mbps. An internet speed of 1000Mbps will allow you to download a whole music album in one second, or a new game in less than seven minutes. That's 16x faster than an average NBN50 connection. A full HD movie can be downloaded with an NBN 1000 plan in just 42 seconds.
It may seem unnecessary that anyone would want a faster plan when NBN 100 already delivers. However, it makes a great option especially for those who are frequently downloading huge files whether it is for work or leisure.
You may also need NBN 250 and NBN 1000 plans for activities like conducting teleconferences in HD, or meeting clients and team members daily.
So if you prefer speeds of 250 Mbps and 1000 Mbps, you can call us at Compare Broadband for enquiries.
FAQs
Which NBN provider is fastest?
A large number of NBN customers get their money's worth when it comes to their internet speeds, but if you want to know which providers typically offer a fast, reliable connection relative to your chosen plan, consistency is key. So it's not enough just to see what speed tier is the highest that one ISP or another offers, you have to pay attention, too, to how much of the maximum promised speed someone will use at any given time.
That said, TPG is the current fastest NBN provider and able to achieve 99.5% of their plans' maximum speeds during peak hours. Optus is a very close second, achieving 99.4% of maximum speeds. Telstra and Aussie Broadband are up next, with the former actually achieving maximum speeds more than 95% of the time and the latter hitting 97% maximum speeds.
What is the fastest NBN speed in Australia?
Currently, the fastest NBN speed is NBN 1000, also known as Ultrafast NBN. However, only a few providers offer plans at this speed tier. These providers include Aussie Broadband, Vodafone, and Kogan.
How fast is NBN Wireless?
NBN wireless plans are capable of download speeds of up to 75Mbps. However, the actual speeds will depend on what speed tier you're connected to, congestion, and your chosen provider. In general, though, fixed wireless plans fall under any of the three speed tiers: NBN 12 or Basic I; NBN 25 or Basic II; and NBN 50 or Standard. There's a fourth tier, but it's only available for particular connection technology.
Is 5G faster than NBN?
For many households, the question isn't so much internet speed as it is what kind of connection they have, whether it's through the NBN or through a 5G network. Unlike NBN connections, though, the speed of a 5G network isn't easy to measure. In theory, 5G networks can see speeds as high as 20Gbps - but that doesn't mean all 5G users will see such speeds.
However, 5G connections do consistently find themselves with comparatively fast internet speeds. For example, in late 2020, Optus reported that a large number of its customers experienced download speeds of 164Mbps, on average. Meanwhile, Telstra's 5G network has customers in Sydney who were able to access speeds of anywhere between 100Mbps and 1Gbps.
Unfortunately, connectivity is an issue for 5G networks. You can access the 5G network only in particular areas, so if your home isn't in one of those areas, then there's little point in opting for that as your home connection. While it's true that this network will improve over time as more and more telcos delve into offering it as an alternative to the NBN, there's no guarantee when it comes to which areas will be covered.
All told, yes, 5G is faster than NBN connections, but that doesn't mean you should completely disregard the latter. If you need high speeds and want to choose a network that will just get better over time, then 5G is worth at least considering. If, however, you need a connection that doesn't fluctuate very much and you need a specific internet speed, then an NBN plan is still your best bet.
Is the fastest NBN plan worth it?
NBN Co has announced that the 3 fast tiers of NBN plans now available for Aussie households are the NBN 1000, NBN 250, and NBN 100. If you want to sign up for any of those mentioned above, you may do so regardless of where in Australia you live.
Of course, the fastest NBN plan is worth your investment but it all depends on what activities you use the Internet for, how many people in your household use the Internet, your budget and so on. For all you know, you might only be needing an NBN plan enough to cover the usual activities such as email checking, social media browsing and occasional streaming of content. Therefore, you don't need a super-fast plan because each plan is designed for certain Internet activities. Consult your Internet Service Provider (ISP) on this matter.
Can NBN go faster than 100Mbps?
Yes, NBN can go faster than 100Mbps. While the NBN 100 plans provide download speeds of up to 100Mbps with upload speeds of 40Mbps, the NBN 250 plans, the second-fastest NBN speed in Aussie, have maximum speeds of 250Mbps for download and 25Mbps for uploads. It is interesting to note that this service is an upgrade of the NBN 100 service. Meanwhile, its Ultrafast plans, the NBN 1000, provide speeds as high as 1000Mbps for download and up to 50Mbps for upload.
What are the real world speeds of the fastest NBN plans?
Providers offering the Ultrafast NBN or the NBN 1000 are only limited in number and they admit that this tier has a typical evening speed of 250Mbps but some experts have seen speed test results at 900Mbps.
In the meantime, the Superfast NBN known as the NBN 250 typically offers download speeds of 250Mbps and upload speeds of 25Mbps in contrast to the NBN 100 which offers 100Mbps download speeds but with 40Mbps upload speeds.
How fast is the NBN near my place?
You can always choose whichever speed tier can cater to your own needs. Depending on your location, the fast NBN plans you can get are the NBN50 or NBN100 and that is, if your home is NBN ready. You can figure that out by simply entering your postcode into the free NBN search engine.
You will be asked a few questions like how much data you require, how much you're willing to spend every month, and so on. By your response, they can determine which NBN plans are fastest in your area and also the ISP that can provide service for your particular needs and location.
Start comparing Internet now!
Answer a few simple questions and we'll search hundreds of plans from some of Australia's leading providers.
Start by entering your postcode or suburb below.