Compare iPrimus Internet Plans & NBN Deals
iPrimus was one of Australia's first true broadband challengers, as it was the first telecommunications carrier to be granted a license when full deregulation and competition of the telecommunications industry was introduced in Australia in 1997. iPrimus is a subsidary of Vocus, a telecommunications company headquartered in Sydney. For home phone and internet, iPrimus brought real competition on price and quality of service - they pioneered this service long before everyone else started offering similar deals. As one of the first telcos in Australia, people around the country trust iPrimus to deliver fast, affordable and reliable broadband, home phones and mobile services.
Сall centre is closed
Request a callback
Although we can compare iPrimus plans for you we cannot connect you to iPrimus at this time.

See how iPrimus stacks up against other providers
iPrimus Broadband Plans
iPrimus provides internet plans on month to month, 12 month and 24 month contracts. Positioned as the most flexible internet you can get, iPrimus offers exclusive features, plans that can be fully personalised and bundled, and choice of signup bonus. Continually striving to deliver internet to suit how people use it, iPrimus prides itself on their network being optimised for streaming, speed rated by Netflix, and YouTube HD verified.
Other iPrimus Benefits
Choose your bonus
iPrimus offers your choice of signup bonus, like double data or free call packs.
Pause the internet
If you're going away, you can pause your service for up to four weeks so you won't have to pay. If you want to have a good old family dinner without screens getting in the way, you can also pause your internet in the short-term whenever you like.
Satisfaction guarantee
If you don't love your iPrimus NBN plan, you can leave in the first 30 days without any penalty or termination fees.
FAQs
Why Choose iPrimus Internet?
Launched in 1997 as an Internet Service Provider for consumers, iPrimus or Primus is touted to be among the first true broadband challengers in Australia. Now merged with the M2 Group since 2012, Iprimus is one of the trusted ISPs in the country that's known to deliver fast, reliable and affordable broadband home phones and mobile services.

It's worthy to note that long before anyone else thought of offering those home phone and Internet deals, iPrimus was already offering them with competitive prices and good quality of service. If all these things mentioned here aren't enough to convince you to choose iPrimus, then think about giving this ISP a try.
What iPrimus NBN plans are Available?
To make the most of what nbn has to offer, consider iPrimus' flexible and cost-efficient plans that are priced clearly. You can have your plan fully customised in order to enjoy the ultimate experience in working, streaming and gaming, at the same time using fast, reliable and solid service. On top of that you get technical support all the way that responds promptly.

The telco has three contract lengths - 1 month, 12 months and 24 months. Choose whatever you desire. They also have three data options - Basic 100Gb, Unlimited data, and Unlimited data + entertainment. They offer three speed tiers - NBN 12 (Basic), NBN 50 (Supercharged) and NBN 100 (Max).

And not only that – iPrimus is more than just Internet since aside from the home phone packs, they also have entertainment packs that will make you enjoy every minute of watching numerous movies and dozens of premium television channels, by way of Fetch direct to your house. The excitement doesn't end here. For more details about their value-packed plans from this first-rate network, know the benefits of choosing iPrimus NBN plans.
How to switch to iPrimus NBN?
Generally, there are only four factors to consider before you decide to change to nbn: look into your current devices and services; do a comparison of the various nbn plans and providers; check your address with your chosen provider and then sign up to your desired plan. Lastly, don't forget to inform your previous provider so you can officially terminate the service.
To switch to iPrimus NBN:
Log in to your account.
Click whatever your purpose. In this case, choose 'Change my plan'.
Fill out the username, password and then sign in.
If you have no login info yet, set up your own account by clicking 'I don't have login info yet'.
Fill out all the information required. Take note that your application will be subject to verification and validation.
What are my data options?
iPrimus unlimited data provides 50Mbps (Standard Plus Speed) broadband with a bundled home phone at $75/month for a 12-months contract. Their 100Mbps (Premium Speed) also comes in a bundle at $90/month for a 12-months contract.
iPrimus News
Our Other Providers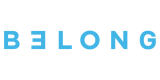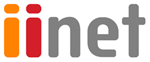 Start comparing Broadband plans now!
Answer a few simple questions and we'll search hundreds of plans from some of Australia's leading providers.
Start by entering your postcode or suburb below.