iPrimus Broadband Plans
iPrimus was one of Australia's first true broadband challengers, as it was the first telecommunications carrier to be granted a license when full deregulation and competition of the telecommunications industry was introduced in Australia in 1997. iPrimus is a subsidary of Vocus, a telecommunications company headquartered in Sydney. For home phone and internet, iPrimus brought real competition on price and quality of service - they pioneered this service long before everyone else started offering similar deals. As one of the first telcos in Australia, people around the country trust iPrimus to deliver fast, affordable and reliable broadband, home phones and mobile services.
Сall centre is closed
Request a callback
See how iPrimus stacks up against other providers
50 Mbps (Standard Plus Speed)
50 Mbps (Standard Plus Speed)
iPrimus Broadband Plans
iPrimus provides internet plans on month to month, 12 month and 24 month contracts. Positioned as the most flexible internet you can get, iPrimus offers exclusive features, plans that can be fully personalised and bundled, and choice of signup bonus. Continually striving to deliver internet to suit how people use it, iPrimus prides itself on their network being optimised for streaming, speed rated by Netflix, and YouTube HD verified.
Other iPrimus Benefits
Choose your bonus
iPrimus offers your choice of signup bonus, like double data or free call packs.
Pause the internet
If you're going away, you can pause your service for up to four weeks so you won't have to pay. If you want to have a good old family dinner without screens getting in the way, you can also pause your internet in the short-term whenever you like.
Satisfaction guarantee
If you don't love your iPrimus NBN plan, you can leave in the first 30 days without any penalty or termination fees.
Our Other Providers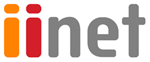 Start comparing Broadband plans now!
Answer a few simple questions and we'll search hundreds of plans from some of Australia's leading providers.
Start by entering your postcode or suburb below.