Compare Tangerine Telecom Internet Plans & NBN Deals
Tangerine Telecom is an Australian internet service provider that provides the NBN internet broadband service for Australian homes and offices. If you're after a fast unlimited NBN plan but you don't have the time and the energy for tech jargon or hidden fees, then Tangerine Telecom just might be for you. Tangerine Telecom's affordable plans, trusty service, and hassle-free approach earned them a bevvy of awards at the 2019 Mozo Expert Choice Awards. All of Tangerine Telecom's NBN plans come with no lock-in contracts, no set-up fees, and unlimited data. What's more, Tangerine Telecom will offer new customers a 14 day "risk free" trial on all of their NBN plans. Tangerine will also give you a $15 discount for the first 6 months on all speed tiers.
For enquiries about Tangerine Telecom plans call
1300 767 058

See how Tangerine Telecom stacks up against other providers


50 Mbps (Standard Plus Speed)


50 Mbps (Standard Plus Speed)



250 Mbps (Superfast Speed)
Tangerine Telecom is a broadband company that is focussed on fast, reliable, and affordable NBN broadband service. Founded by Richard and Andrew Branson, Tangerine Telecom is a smaller but formidable internet service provider (or ISP) that is backed by the infrastructure of telecommunications giant Vocus Group. Though Tangerine Telecom was only formed in 2013, they have already amassed a sizable base of happy customers due to the company's commitment to great deals and customer service.
Tangerine Telecom offers three primary NBN plan speeds, and each of them comes with unlimited NBN data. The first is the Standard Speed, with 21 Mbps Typical Evening Speed. This plan is $49.90 per month for the first six months, then $59.90 per month ongoing.
The next is the XL Speed Boost deal, which appears to be Tangerine Telecom's most popular plan. It provides 42 Mbps Typical Evening Speed, and costs $59.90 per month for the first six months, and then $69.90 ongoing.

The third is Tangerine Telecom's fastest NBN speed plan, the XXL Speed Boost. It comes with 83 Mbps, and costs $74.90 for the first six months, and then $89.90 ongoing.
Tangerine Telecom's coverage extends to every state and territory, they can provide NBN broadband service for both Fixed Wireless NBN and Fixed Wire NBN around Australia, and they offer a $15 discount for the first 6 months on all speed tiers. As the NBN is Multi Technology Mix (or MTM), it means that it has multiple different NBN connection types made up of different technologies. Some of these technologies work a bit better than others, which means not all NBN connections are equal. Regrettably, customers are unable to choose what NBN connection type is assigned to their home, which means some people are saddled with a "slower" kind of NBN connection. However, often a lesser NBN connection type can be countered with a fast NBN plan that has an ample amount of data - which is where Tangerine Telecom shines. So if you're after a good NBN plan for a Fixed Wireless, Fibre to the Node (FTTN), Fibre to the Curb (FTTC), Fibre to the Premises (FTTP) or Hybrid Fibre Coaxial (HFC) connection, you should definitely compare Tangerine Telecom's NBN plans to see if they're the right broadband provider for you and your NBN connection type.
The NBN (or National Broadband Network) is a countrywide upgrade to Australia's internet infrastructure that is still under construction. Built and maintained by a government enterprise called the NBN Co, the NBN acts as a wholesale provider to internet service providers (or ISPs, for short) and phone companies, such as Tangerine Telecom. As the NBN is still in the midst of being rolled out, not every residency in Australia currently has an active NBN service. If you're unsure if your home is NBN ready, you can enter your address into our NBN rollout map. Alternatively, you can enter your postcode or suburb here and click "Compare Now" or you can give one of Compare Broadband's internet experts a call on 1300 106 571 for a free broadband consultation.
Our Other Providers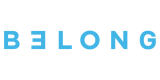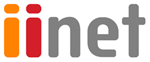 Start comparing Broadband plans now!
Answer a few simple questions and we'll search hundreds of plans from some of Australia's leading providers.
Start by entering your postcode or suburb below.