Compare Unlimited Broadband Plans
Start comparing Unlimited Broadband Plans now!
Having an unlimited data plan means you don't have to worry about data limits, excess usage charges or your speed being slowed if you go over. Your family can watch Netflix, Stan, Kayo Sports, or play online games as much as they want.
50 Mbps (Standard Plus Speed)
50 Mbps (Standard Plus Speed)

50 Mbps (Standard Plus Speed)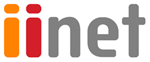 50 Mbps (Standard Plus Speed)
With new broadband technology and infrastructure being developed, bandwidth is at an all-time high, meaning unlimited internet plans are becoming more and more common. With unlimited broadband, you don't have to worry about hitting a data cap and losing your internet connection: you can use as much data as you want.
A few years ago, some ISPs offered plans that were technically unlimited - they would never cut your connection off, but they would slow down your internet speeds once you hit your data cap. Nowadays, most of the plans are truly unlimited - meaning no cutoffs and no slowdowns, so you'll always have access to your favourite games, shows and sites.
What is unlimited broadband?
Just as it sounds, unlimited broadband means you can use the internet as much as you like, whenever you like. No caps, no added fees, no restrictions.
Which network offers unlimited internet packages? 
Lots of them! Belong offers unlimited data up to 20Mbps on a 12 month plan. Optus and My Republic offer unlimited at 50 Mbps (Standard Plus Speed) month to month. This is just to name a few. Scroll up to see for yourself, or pop in your details here if you'd like to speak to one of our qualified broadband specialists.

Unlimited broadband - no contract

 
A no contract plan will typically offer you the same speed as a fixed-contract plan, but will also grant you the freedom to change your mind without copping any extra fees. No-contract plans may also be referred to as "no-lock-in plans", "month-to-month plans" or "one month plans". Just as an example, Dodo and Belong both offer unlimited no-contract plans that are worth considering. TPG have a couple of different enticing unlimited plans; you've got the unlimited TPG broadband plan which includes monthly phone line rental, which gives you up to 20 Mbps a month for $59.99. Then you've got the standard nbn12 unlimited TPG broadband plan which includes the home phone, which offers the basic NBN speed for the same price. Both of these plans are month by month. You can look here to compare even more no contract broadband plans. 

Super-fast unlimited NBN plans
If you're keen on something with the NBN, and you want something fast, well you still have several very enticing options. For instance, if you're not ready to commit to anything longterm, Sumo have a terrific deal with their Sumo Single Saver NBN Plan, an unlimited plan that gives you up to 25 Mbps for $58.89 a month, on a month-to-month contract. You can also save $5 off your internet when bundling with Sumo electricity. Then there's My Republic who have a fantastic deal with the MyRepublic Unlimited Essential Bundle Promo. My Republic don't even offer slower speed tiers, they only offer the top two speed tiers of NBN - the Standard Plus Evening Speed, and the Premium Evening Speed, both with unlimited data (this has made them very popular with gamers and streamers). Of course, there are but two options avaialbale to you - you can can Compare other NBN broadband plans here, or click here to read more about the best NBN speeds and providers in Australia. 

Unlimited wireless internet plans
Belong, TPG, Optus, and My Republic all offer unlimited wireless deals. Click through for more deails! 
Unlimited wireless broadband without phone line

 
If you're feeling tied down by phone lines, you have the choice to be done with them! While ADSL2+ requires an active phone line in order to operate, Cable and the NBN do not (indeed, the NBN's plan is to gradually replace all of Australia's phone lines). Alternatively, Naked DSL is an ADSL2+ connection where the phone line has been deactivated, so you don't have to pay for phone line rental, and you are not required to have a home phone.
Unlimited internet - no upfront costs
Belong offer a great ADSL2+ Unlimited broadband plan up to 20 Mbps, for only $45 a month for a 12 month contract. The awesome thing about Belong is that they do their best to keep everything super simple, and as such they don't make their customers worry about phone bundles or activation fees. Additionally, there are no peak or off-peak periods, no hidden fees, no sneaky bill shock scares. Belong tout a philosophy of "what you see is what you get". Click here for more info.
What is the price of unlimited internet broadband connection?
There are many different providers with many differnet plans. The best for you will depend on what you use the internet for, how often, and how much you want to spend. Compare Broadband can compare a range of leading providers and sign you up for the right plan for you, free of charge. Click here, or give us a call on 1300 763 813.
Start comparing Unlimited Broadband Plans now!
Answer a few simple questions and we'll search hundreds of plans from some of Australia's leading providers.
Start by entering your postcode or suburb below.