Top 10 internet providers in Australia compared
Compare NBN Broadband Suppliers
Compare Broadband compares plans from the above providers and can connect you with our participating providers. Not all plans available from these providers are compared by Compare Broadband and depending on your location or service availability not all plans may be available to all customers.
Compare NBN Broadband Suppliers
Here at Compare Broadband, we aim to make the task of finding the best home broadband as clear and easy as possible. There's an ever expanding range of broadband options available in Australia (including NBN, ADSL2+, and Home Wireless) and an equally staggering number of internet service providers (or ISPs). So whether you're sorting out your own internet for the first time, or you've simply had it up to the gills with the lacklustre performance and excuses of your current broadband provider - see if we can help narrow down some new options for you!
After an analysis of statistics, surveys, and customer reviews, we've consolidated this list of the top rated broadband internet providers in Australia. It's a "best of" list to get you started, but it's very important to remember that who & what the best provider & plan for you is is always going to be pretty subjective, as that all depends on your specific budget and your internet needs. Your address is also a vital factor in finding the best broadband service for your home or business, as most ISPs cannot guarantee sufficient coverage in every single region of this wide, brown land.
Additionally, the type of internet connection available depends heavily on your location; for instance, ADSL connections are not available in NBN active zones, and both NBN and 5G are not fully rolled out yet (though both ought to be by the end of 2020). So if you'd like to first factor in your suburb, budget and data requirements into your search, enter your postcode into the white search bar at the top of this page and then click "Compare Providers". Otherwise, keep scrolling down to see our Top 10 best internet providers in Australia!

What customers say about us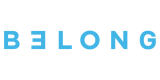 50 Mbps (Standard Plus Speed)






50 Mbps (Standard Plus Speed)


FAQs
Who is the best Internet provider in Australia?
Because of Spintel's simple and cost-effective plans, more and more internet users are going for their service. All of their plans in the different speed tiers (NBN 12, NBN 25, NBN 50, and NBN 100) are contract-free, which means that their subscribers have the flexibility to choose to leave anytime they wish. You also won't have to pay for any setup fees but you also have the option of bundling a modem in your plan if you need one.

On the other hand, when it comes to speed and performance, the best providers are TPG and Optus, followed by Telstra, iiNet, Aussie Broadband and MyRepublic. These providers are consistently ranking on top of the broadband performance data report from ACCC.
Who provides the cheapest Internet plans in Australia?
The price you have to pay for an internet plan largely depends on the speed and data that you need. Below is a list of the cheapest plans from different providers that you can consider based on the speed tier, all of which offer no data caps.

NBN Basic Speed

1st Place: $39 Spintel NBN 12/1
2nd Place: $44.90 Tangerine Standard 12/1
NBN Standard Speed
1st Place: $54.90 Tangerine XL 50/2
2nd Place: $59 Spintel NBN 50/20
NBN Fast Speed
1st Place: $74.90 Tangerine XXL 100/20
2nd Place: $74 Spintel NBN 100
NBN Super Fast Speed
1st Place: $89 Mate Superfast 250/25
2nd Place: $90 Telstra Superfast 250
NBN Ultra Fast Speed
1st Place: $99 MyRepublic Ultrafast 1000/50
2nd Place: $119 Aussie Broadband 1000
Can I get internet access at home without an ISP?
YES! In this case, there are various options for you to choose from. One is to buy a dongle for your laptop that you can use to connect to the internet through a mobile network. There is also the option for you to invest in a wireless router that you can also connect to a mobile network. Finally, you can always tether your phone to your laptop to get you to have internet access.
Can I get WiFi without an Internet provider?
Another YES! One of the most viable options that you have is to leverage public WiFi, but make sure that you do connect via VPN to secure your connection and minimise the risk of being hacked. Otherwise, you can also use your phone, tablet, or any other mobile device as a WiFi hotspot. If you want a faster connection, you can also consider cable tethering. There is also the option for you to purchase a portable cellular router or a USB cellular modem to get you to connect to the internet.
How can I get home internet without cable or phone line?
The alternatives of getting an internet connection without cable or phone line depend on where you are located, as well as the technology that is currently available in your area. Some of the best alternatives that you can consider include satellite internet or fixed wireless internet, as well as naked DSL or fibre-optic internet.