Compare Internet Plans and Providers in Perth
Answer a few simple questions and we'll search hundreds of plans from some of Australia's leading internet providers including NBN. Start by entering your postcode or suburb below.
Types of Internet connections in Perth
Perth offers an expanding range of internet broadband connections in Australia. Whether you're looking to switch to NBN or switching providers for your Cable and ADSL2+ connection, we have the solution for you.
Compare Broadband has taken the guesswork out of comparing broadband plans and deals so you don't have to. We've reviewed and analysed hundreds of plans and deals available in Perth and listed down the best ones for you. Simply enter your details in our tool and you'll get access to the best plans available in your area.
Types of NBN connections in Perth
Much of Perth has already been upgraded to the NBN, though there are still large areas where NBN construction is still underway. The NBN rollout will be fully activated in Perth (and everywhere else in Australia) by the end of 2020. You can type your address into the NBN Rollout Map below to see if/when your street is NBN ready. Perth currently has several types of NBN connections available; the most common connections are Fibre to the Premises (FTTP), Fibre to the Node (FTTN), and Fixed Wireless Connection. Perth also has a vast array of terrific NBN deals to accompany its many different connection types.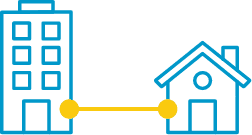 Fibre to the premises / home
When the NBN project initially commenced, the government at the time intended to roll out fibre optic cabling all the way up to your home or business property. This type of connection is call Fibre to the premises/home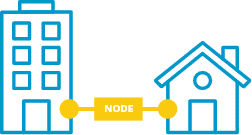 Fibre to the node
Mid-way through the NBN roll-out, a change in Government leadership saw some funding constraints which lead to a slightly different roll-out approach for the NBN. This approach involves an amalgamation of original copper systems and fibre optic systems. This is referred to as Fibre to the node (FTTN).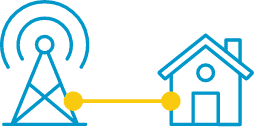 Fixed wireless connection
In some cases - particularly in remote locations - it would be impractical or too expensive to physically connect a property to the fibre-optic network. In such cases properties will be connected by a wireless network. This is referred to as a Fixed Wireless NBN connection.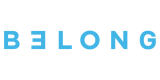 50 Mbps (Standard Plus Speed)








50 Mbps (Standard Plus Speed)
See Internet Plans in Perth by provider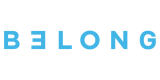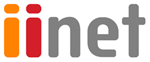 See internet plans offered in Perth
NBN plans
Compare NBN broadband plans and providers with Compare Broadband. Find the right NBN plan for your needs.
Bundle plans
Compare Home phone broadband plans bundles. Find the right home phone and NBN broadband bundle that suits your needs.
No contract plans
Don't get locked into a contract! Search flexible no contact internet plans & find one that best suits you. Compare no contract broadband plans in Australia.
Unlimited plans
Unlimited broadband plans compared for you from our panel of leading internet service providers. Find the right unlimited broadband plan for your needs today!
Broadband Plans by Suburb in Western Australia
FAQs
How Do I Connect to the NBN in Perth?
To connect to an NBN plan in Perth, the first thing that you need to do is to check your specific address. In this way, you will have a good idea of what NBN connection technology is available in your area. From there, you can already choose a plan offered by various internet service providers in your region. They will be the ones in charge of connecting you to the NBN. If necessary, you may also need to set up your modem, which is particularly essential if you are getting a new connection or an upgrade, apart from a transition.
How do I Get an NBN Connection Box?
You first need to check your address to know whether you need an NBN connection box in the first place. Generally, it is only necessary if the connection technology available in your area is Fibre to the Premises (FTTP), Fibre to the Curb (FTTC), Fixed Radio, and Hybrid Coaxial. In case you do need an NBN connection box, NBN Co will provide it for you.
Do You Need a Phone Line for the NBN?
Unlike the ADSL connection technology, you no longeconnectionr need a phone line to connect to the NBN. Nevertheless, some NBN plans include a phone connection. Otherwise, you can always opt for Voice over Internet Protocol (VoIP) services to make calls.
How To Connect a Router to the NBN Box?
To connect your router to the NBN box, you have to first figure out where the box is. Generally, it will either be attached to a wall or a standalone unit. From there, you have to locate the yellow UNI-D1 port and use the cord with the red and yellow plugs. Insert the yellow end into the corresponding yellow port on the NBN connection box but you have to ensure that the box is powered on. The red plug should go into the red port of your modem. As soon as you have inserted the red plug, plug your modem into the power outlet. As soon as your modem turns on, you are already good to go.