Compare Internet Plans and Providers in Perth WA 6000
Answer a few simple questions and we'll search hundreds of plans from some of Australia's leading internet providers in Perth WA 6000, including NBN. Start by entering your postcode or suburb below.
Types of Internet connections in Perth
Perth offers an expanding range of internet broadband connections in Australia. Whether you're looking to switch to NBN or switching internet providers, we have the solution for you.
Compare Broadband has taken the guesswork out of comparing broadband plans and deals so you don't have to. We've reviewed and analysed hundreds of plans and deals available in Perth and listed down the best options for your needs. Simply enter your details in our tool or call us for a quick consultation.
Types of NBN connections in Perth
Much of Perth has already been upgraded to the NBN, though there are still large areas where NBN construction is still underway. The NBN rollout will be fully activated in Perth (and everywhere else in Australia) by the end of 2020. You can type your address into the NBN Rollout Map below to see if/when your street is NBN ready. Perth currently has several types of NBN connections available; the most common connections are Fibre to the Premises (FTTP), Fibre to the Node (FTTN), and Fixed Wireless Connection. Perth also has a vast array of terrific NBN deals to accompany its many different connection types.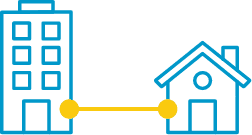 Fibre to the premises / home
When the NBN project initially commenced, the government at the time intended to roll out fibre optic cabling all the way up to your home or business property. This type of connection is call Fibre to the premises/home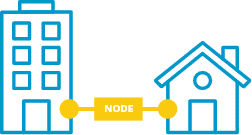 Fibre to the node
Mid-way through the NBN roll-out, a change in Government leadership saw some funding constraints which lead to a slightly different roll-out approach for the NBN. This approach involves an amalgamation of original copper systems and fibre optic systems. This is referred to as Fibre to the node (FTTN).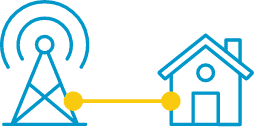 Fixed wireless connection
In some cases - particularly in remote locations - it would be impractical or too expensive to physically connect a property to the fibre-optic network. In such cases properties will be connected by a wireless network. This is referred to as a Fixed Wireless NBN connection.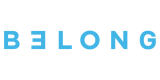 50 Mbps (Standard Plus Speed)








See Internet Plans in Perth by provider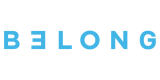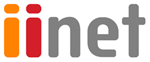 See internet plans offered in Perth
NBN plans
Compare NBN broadband plans and providers with Compare Broadband. Find the right NBN plan for your needs.
Bundle plans
Compare Home phone broadband plans bundles. Find the right home phone and NBN broadband bundle that suits your needs.
No contract plans
Don't get locked into a contract! Search flexible no contact internet plans & find one that best suits you. Compare no contract broadband plans in Australia.
Unlimited plans
Unlimited broadband plans compared for you from our panel of leading internet service providers. Find the right unlimited broadband plan for your needs today!
Internet Plans by Suburb in Western Australia
FAQs
How Do I Connect to the NBN in Perth?
To connect to an NBN plan in Perth, the first thing that you need to do is to check your specific address. In this way, you will have a good idea of what NBN connection technology is available in your area. From there, you can already choose a plan offered by various internet service providers in your region. They will be the ones in charge of connecting you to the NBN. If necessary, you may also need to set up your modem, which is particularly essential if you are getting a new connection or an upgrade, apart from a transition.
How do I Get an NBN Connection Box?
You first need to check your address to know whether you need an NBN connection box in the first place. Generally, it is only necessary if the connection technology available in your area is Fibre to the Premises (FTTP), Fibre to the Curb (FTTC), Fixed Radio, and Hybrid Coaxial. In case you do need an NBN connection box, NBN Co will provide it for you.
Do You Need a Phone Line for the NBN?
Unlike the ADSL connection technology, you no longeconnectionr need a phone line to connect to the NBN. Nevertheless, some NBN plans include a phone connection. Otherwise, you can always opt for Voice over Internet Protocol (VoIP) services to make calls.
How To Connect a Router to the NBN Box?
To connect your router to the NBN box, you have to first figure out where the box is. Generally, it will either be attached to a wall or a standalone unit. From there, you have to locate the yellow UNI-D1 port and use the cord with the red and yellow plugs. Insert the yellow end into the corresponding yellow port on the NBN connection box but you have to ensure that the box is powered on. The red plug should go into the red port of your modem. As soon as you have inserted the red plug, plug your modem into the power outlet. As soon as your modem turns on, you are already good to go.
What are the most popular no-contract internet plans in Perth?
These days, the go-to place to get information, research, product, and service reviews is virtual. That's why you see more and more people feel the need to select and choose internet plans that will fit their needs and lifestyle.
The no-contract plans will often grant customers the same data allowances and speed as many fixed-contract programs do. The most significant difference is that you are allowed a flexible choice to change the preferences without asking you to shell out money for extra payments.
If you're living in Perth, it's only logical to find the most popular no-contract internet plans. These are the options you may select.
NBN Basic TPG S Bundled broadband and home phone, offering 10GB, up to 12 Mbps of essential speed, for a $29.99 month to month plan.
Belong's Standard Plus is broadband-only but offers unlimited data of 50Mbps plus speed for $70 monthly. The activation is free. You won't have to worry about termination issues and get fast and responsive online support.
Tangerine introduces its NBN Telecom Standard Speed Broadband plan of unlimited data of 25Mbps standard speed, for only $44.90 per month. It's the entire broadband-only plan with free activation, BYO Modem, and seven-day support.
Dodo's broadband plan grants you unlimited data of 25Mbps standard speed for $50 a month.
What are the best home internet plans in Perth?
The types of internet broadband connections you can select while you're in Perth, Australia, vary immensely as you may choose from NBN, Cable, ADSL2+, and Home Wireless broadband. However, NBN leads the most preferred connections in Perth because of its recently acquired upgrades.
Belongs's NBN Unlimited Standard Plus Broadband Plans offer users unlimited data, with 50Mpbs standard plus speed, for $70 on a month-to-month contract. Subscribers can expect free activation, no termination troubles, and online support.
Harbour ISP Sky Muster Satellite Broadband Plan grants 85 GB data of 25Mpbs standard speed for $40 per month. When it's on a peak, the data range changes to 10GB, and off-peak, it's 75 GB.
Tangerine Telecom XL Speed Boost Broadband Plan gives unlimited data to their subscribers with 50Mbps standard plus speed for a $54.90 month-to-month contract.
How to find the cheapest internet plans in Perth?
When you're on a tight budget but in dire need of an internet connection in Perth, you'll find it through different sources from database providers.
Most of these sites provide a long list from their database of the cheapest internet plans in the area. Here, you have the opportunity to compare the programs that'll fit your preference.
What Internet plan is best for gaming?
As a gamer, it is a big plus to access an internet plan that isn't only fast. In truth, stability and consistency when you have tournaments or when you download big games are significant factors too.
NBN proves to be a top pick. Many gaming enthusiasts have agreed on as among the most dependable when achieving a better game experience.
TPG NBN50 Unlimited is a one-month contract. They are offering the gamers of unlimited data with a 50Mbps standard speed for $69.99. You can upgrade the plan too!
iiNet NBN50 Limitless is a 6-month contract of 50Mbps standard speed unlimited data. It's $74.99 a month with free activation and other perks.
Tangerine NBN XL Boost gives you 50Mbps standard speed unlimited data and all for $54.90 a month. It's with free activation and even a 14-day NBN trial.