Compare Internet Plans & Providers in Bunbury WA 6230
Answer a few simple questions and we'll search hundreds of plans from some of Australia's leading providers in Bunbury WA 6230. Start by entering your postcode or suburb below.
Types of Internet connections in Bunbury
There are several different kinds of internet connections found in Bunbury, including the NBN, ADSL2+, Cable, and Home Wireless. The best internet connection, plan and provider for you will depend on your location. Before signing up for a home broadband deal, you should also factor in your monthly budget, and how much data you think you'll need per month. Here at Compare Broadband we try to simplify the process of helping people find the right home internet, so if that sounds good to you, simply enter your postcode and suburb into the white box above and then click "Compare Now" to get started.
Types of NBN connections in Bunbury
The NBN - which stands for National Broadband Network - is an Australian government enterprise designed and implemented to upgrade Australia's internet infrastructure by replacing the old copper lines with a typically more efficient fibre optic cable network. The NBN is designed, built and subsequently operated by a government corporation very aptly titled the NBN Co.
To find out if your home is ready for the NBN, enter your address into our NBN rollout map below. Be sure to enter your full and accurate address for best results. Our rollout map will tell you if you are in an NBN ready zone, and if you are not, it will tell you roughly when you can expect your area to be upgraded to the NBN. The map will also tell you what NBN connection type has been designated to your area.
As the NBN is a multi-technology mix, there are several different types of NBN connections found in Bunbury, including Fixed Wireless, Hybrid Fixed Coaxial (HFC), Fibre to the Basement (FTTB), Fibre to the Curb (FTTC) and Fibre to the Premises (FTTP). Some NBN connections are better than others, but lamentably, we don't get to choose which connection we get - this is a decision made by the NBN Co, a policy that has been colloquially and scornfully dubbed as the NBN Lottery. However, if you have been allocated a lesser NBN connection and you are receiving a laggy broadband performance because of it, you can always counter this by finding a good NBN deal that is on a higher speed tier and has a good amount of monthly data.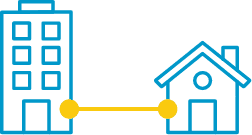 Fibre to the premises / home
When the NBN project initially commenced, the government at the time intended to roll out fibre optic cabling all the way up to your home or business property. This type of connection is call Fibre to the premises/home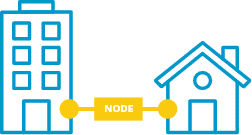 Fibre to the node
Mid-way through the NBN roll-out, a change in Government leadership saw some funding constraints which lead to a slightly different roll-out approach for the NBN. This approach involves an amalgamation of original copper systems and fibre optic systems. This is referred to as Fibre to the node (FTTN).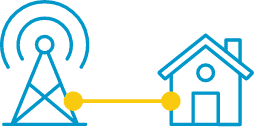 Fixed wireless connection
In some cases - particularly in remote locations - it would be impractical or too expensive to physically connect a property to the fibre-optic network. In such cases properties will be connected by a wireless network. This is referred to as a Fixed Wireless NBN connection.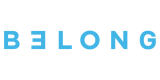 50 Mbps (Standard Plus Speed)








See Internet Plans in Bunbury by provider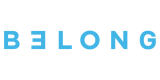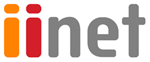 See internet plans offered in Bunbury
NBN plans
Compare NBN broadband plans and providers with Compare Broadband. Find the right NBN plan for your needs.
Bundle plans
Compare Home phone broadband plans bundles. Find the right home phone and NBN broadband bundle that suits your needs.
No contract plans
Don't get locked into a contract! Search flexible no contact internet plans & find one that best suits you. Compare no contract broadband plans in Australia.
Unlimited plans
Unlimited broadband plans compared for you from our panel of leading internet service providers. Find the right unlimited broadband plan for your needs today!
Internet Plans by Suburb in Western Australia
FAQs
Can you set up Internet Plans before moving in?
If only the current occupant of the house you're moving into wouldn't find it a nuisance to be letting people or strangers inside the premises to install, then why not? Then again, it would seem unethical though, so experts advise that you would have to wait a little while for the existing resident to vacate the place.
Sure, we understand your eagerness and excitement to start a new life in a new environment but if you really want to pursue setting up your internet plans before you move in, chances are that the occupant's current phone line and internet connection will have to be disabled first.
Or another scenario could happen - your installer might not be given permission to enter by the present dweller. That being said, the right time to set up your internet would at least be two weeks prior to your transfer date. But your installer and provider should be notified beforehand to determine your exact new address in Bunbury at least two to three weeks before the actual moving-in date arrives.
Is it mandatory to switch current Internet Plan to NBN?
No it's not. You are not required to switch your current internet plan to NBN and still enjoy fixed-line internet for your home. If you don't like NBN at the moment, home wireless broadband will work just fine for you.
Nonetheless, now that the NBN has nearly completed its rollout across all states, countless Australians have already started to connect to the network, either for home or business use. Based on reports, Bunbury NBN rollout has largely been completed which means that if you're living in an active NBN zone, the ADSL2+ connection will be totally disabled once the rollout has been done on a national scale.
By then, there's no other way but to switch to the network. Take note, in the existing NBN active zones, all ADSL connections have been discontinued for good. Now may be the best time to move away from the old ADSL or Cable service.
How long does it take to change Internet Plans?
If you switch between broadband providers, that would normally take you about two weeks, but it varies depending on the providers and the characteristics of your switch. In case there's a need to set up equipment or if the switch requires engineering work to be done, then it would be longer than two weeks. Yet, switching broadband doesn't mean you'll be left internet-less. You'll only be experiencing several minutes of downtime.
If you're changing to a new NBN provider which is known as 'churning', waiting time on the average is from 24 to 48 hours during business days. While you enjoy your internet with your present provider, your new provider's notice of completion is coming your way. As soon it arrives, simply connect your new router to the outlet and proceed with following the instructions for connecting.
Do I need a phone line to get an Internet Plan?
No, you don't if your main type of internet service is any of the following: fixed wireless, cable, fibre and satellite. Even in rural areas, a landline phone is not necessary in order to get connected. Also, with an internet service on the NBN, you no longer need an active phone line.