Compare Internet Plans and Providers in Boulder WA 6432
Answer a few simple questions and we'll search hundreds of plans from some of Australia's leading internet providers in Boulder WA 6432, including the NBN. Start by entering your postcode or suburb below.
Types of Internet connections in Boulder
Looking for a reliable broadband plan for home in Boulder, Western Australia? Finding the right home broadband plan can sometimes be difficult for those who are strapped with time - there are a lot of factors to consider, and an almost countless number of different broadband plans from different broadband providers. That's why we here at Compare Broadband make it our mission to streamline the process of comparing internet plans, so that Australian internet users can sort out the best broadband plan for them as quickly and as simply as possible. The first thing you'll need to be across is what sort of internet connection you're going to have in your home. Different internet connection types are often specifically suited to different areas, and Boulder is not different; there are several different kinds of internet connections found in Boulder, including Cable, ADSL2+, Naked DSL, Home Wireless, and the NBN. One you know what internet connection type is best suited for your home, this will inform what kind of broadband plans are best for you. If you'd like to start comparing the best Boulder broadband plans for your location right now, simply enter your suburb or postcode into our search bar at the top of the page and click "Compare Now". Our website will then ask you a few simple questions in regards to how much data you need and how much you want to spend on it per month, and then it will sift through literally hundreds of different plans from Australia's leading broadband providers in order to make you a shortlist of the best Boulder broadband providers and internet deals for you, your budget, and your area. And what's more, it's a free service to all Australians. Easy!
Types of NBN connections in Boulder
NBN service is now largely available in Boulder, and you can compare the best Boulder NBN plans and providers here. If you are unsure if your home is ready for NBN service, enter your address into our NBN rollout map below. The NBN is a nationwide upgrade to Australia's internet infrastructure. The NBN (which stands for the "National Broadband Network") is government operation that essentially improves the nation's internet service by replacing the old copper line network (which was a hand-me-down from the old landline telephone system) with a faster and more reliable fibre optic cable network. Contrary to popular misconception, there is no standard NBN speed; there are four different NBN speed tiers to choose from, and many different NBN deals (of varying data amounts that are available). The NBN is a Multi Technology Mix (or MTM for short), which effectively means that there are different kinds of NBN connections made from different technologies; this is due to budget cuts to the NBN rollout that occurred after a change in Federal Government. Because of this, there are several different kinds of NBN connection types found around Boulder, such as Fixed Wireless, FTTB (Fibre to the Basement), FTTP (Fibre to the Premises), FTTN (Fibre to the Node), and HFC (Hybrid Fibre-Coaxial).
Your NBN connection type can also have an impact on your NBN plan's performance speed, which ultimately means that some NBN connections are better than others. Unfortunately, however, we do not get to choose what NBN connection type we are given; it is up to the NBN Co (the government body responsible for building and operating the NBN) to decide which NBN connection types go where. This policy has since been referred to by the media as the NBN Lottery. If you are having trouble with your NBN, the first thing you should do is contact your NBN broadband provider to see if they can pinpoint the problem. It may not be infrastructure, it could be anything from planned network maintenance to a cable that's not properly plugged in properly. It's also possible for your home Wi-Fi to get disrupted by something in your house, such as a fish-tank or a TV or even a thick wall. However if you suspect that your NBN issues are due to the fact that you have been saddled with one of the lesser NBN types, then you may wish to upgrade to an NBN deal with a higher speed tier, or see if you are able to get an alternative type of home broadband connection in your area, such as Home Wireless.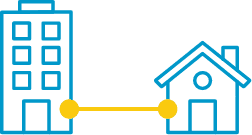 Fibre to the premises / home
When the NBN project initially commenced, the government at the time intended to roll out fibre optic cabling all the way up to your home or business property. This type of connection is call Fibre to the premises/home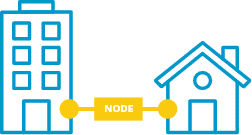 Fibre to the node
Mid-way through the NBN roll-out, a change in Government leadership saw some funding constraints which lead to a slightly different roll-out approach for the NBN. This approach involves an amalgamation of original copper systems and fibre optic systems. This is referred to as Fibre to the node (FTTN).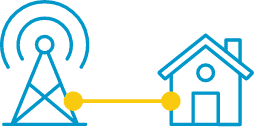 Fixed wireless connection
In some cases - particularly in remote locations - it would be impractical or too expensive to physically connect a property to the fibre-optic network. In such cases properties will be connected by a wireless network. This is referred to as a Fixed Wireless NBN connection.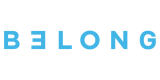 50 Mbps (Standard Plus Speed)








See Internet Plans in Boulder by provider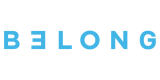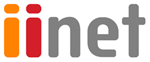 See internet plans offered in Boulder
NBN plans
Compare NBN broadband plans and providers with Compare Broadband. Find the right NBN plan for your needs.
Bundle plans
Compare Home phone broadband plans bundles. Find the right home phone and NBN broadband bundle that suits your needs.
No contract plans
Don't get locked into a contract! Search flexible no contact internet plans & find one that best suits you. Compare no contract broadband plans in Australia.
Unlimited plans
Unlimited broadband plans compared for you from our panel of leading internet service providers. Find the right unlimited broadband plan for your needs today!
Internet Plans by Suburb in Western Australia
FAQs
Is NBN In My Area?
To have a good idea of whether NBN is available in your area, the best thing that you can do is to access NBN Co's official site. This is where you will be able to enter your postcode or suburb. On the other hand, there is also the option for you to simply the same information about your location in the text box above. From there, we will display a list of available internet providers in your area, including the plans they offer, particularly those that connect to the NBN.
What NBN Speeds are Available in Boulder?
Various internet service providers in Boulder offer different NBN speed tiers ranging from the basic to the ultra fast speeds. In this case, you can opt to get a plan in the basic speed tier if this proves to be sufficient in your household. There is also the option for you to go for a plan in the standard speed tier, which is what average households typically go for. On the other hand, if you frequently perform more intensive internet activities, then you should get a plan in the fast, super fast, or even the ultra fast speed tiers.
What's The Best Nbn Connection Type?
The best NBN connection type is Fibre to the Premises (FTTP), which is sometimes referred to as Fibre to the Home (FTTH). It is one of the fastest connection technologies when it comes to the NBN, which is why it is considered to be the best ones available. The reason behind this is that with FTTP, the signal from the network won't have to travel far to get to your home. Perhaps the only drawback of this is that FTTP is one of the least common connection types rolled out by the NBN.
Should I Buy My Own Internet Router?
The answer to this depends on a couple of factors. For instance, if you intend to lower your monthly internet bills, then it is a good idea to buy your own router, as well as a modem. If you want to keep things simple, you can even go for a bundle, although buying the two separately will pave the way for more options for you.
Does The Speed Of The Internet Depend Upon Modem?
While your modem may have an impact on the speed of your internet connection, it is not solely responsible for fast performance or even lags. Rather, it is just one of the components working together with other elements to deliver the connection that you need in a fast and reliable manner. When you encounter lags in your internet connection, it will be a good idea to check also with your internet service provider.