No Contract NBN Plans and Cheapest Deals
Find the best no lock-in contract NBN plans and change plans without penalty fees.
Compare Broadband compares plans from the above providers and can connect you with our participating providers. Not all plans available from these providers are compared by Compare Broadband and depending on your location or service availability not all plans may be available to all customers.
Looking for a little more freedom with your home broadband deal? Then you may wish to consider a No Contract NBN Plan. The great thing about a No Contract NBN Plan is that it offers you all the same speed and data as a contract plan, but if you're not happy with it, you have the flexibility to change to a different plan or a different internet service provider, without having to worry about copping a cancellation fee.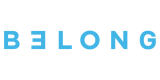 50 Mbps (Standard Plus Speed)





$15 off the first 6 months, then $65 on-going. Min total cost includes once-off $60 modem cost
Min total cost $50
View breakdown

$15 off the first 6 months, then $65 on-going. Min total cost includes once-off $60 modem cost
Min total cost $60
View breakdown


50 Mbps (Standard Plus Speed)


As the National Broadband Network (more commonly known as the NBN) continues its sweeping roll out across Australia, it continues to be met with a mixed response from its customers. While many NBN customers have found the NBN to provide the faster and more reliable service that has long been promised, others have found it to be a step down (or in some cases, a step sideways) from their old ADSL2+ service. With so many different NBN plans out there - and with many of them reportedly unsatisfactory - there are many broadband customers who aren't overly comfortable signing up for a plan that they're still unsure about. NBN contracts typically last between 12 to 24 months, which is a long time if you're not happy with your home broadband service.
Thankfully, there is another option, one that many Australian broadband customers have flocked to with increasing frequency over the years; No Contract Plans, also often referred to as Month to Month Plans, No Lock In Plans, and One Month Plans. A No Contract Plan does what it says on the box - it forgoes those 12-24 month contracts, offering you the same plan on a month by month basis. The data allowances and speeds of a No Contract Plan are exactly the same as on a fixed contract plan, you simply have the option to change to a different plan without incurring any extra charges.
FAQs
Should I get a No Contract NBN Plan?
As with any other kind of home broadband plan, the best option for someone else may not be the best option for you. But if you're the kind of person who moves around a lot (like many renters), or your income fluctuates, or you like to try before you buy, or you simply like to keep an eye out for a better deal - then a No Contract Plan may be for you! Conversely, if you and your income aren't moving around and you've already found a provider and plan that's right for you, then you may find that it beneficial to sign to a contract plan, as internet service providers will often throw in extra perks for customers who sign to 12 or 24 month contracts.
Aren't all NBN plans the same?
No, not at all! As opposed to popular misconception, there is not a standard NBN service. Rather, the NBN is a wholesale data network enterprise that distributes the NBN service out to internet service providers (usually referred to ISPs for short), and the providers then offer different NBN plans - that will range in data, cost and speed - to the public. With so many different plans and providers out there, it is not at all tricky to get saddled with a broadband deal that's not quite right for you; which is exactly why No Contract plans are the favourable option for a lot of Australian home broadband users.
What are the advantages of No Contract NBN Plans?
The primary advantage of No Contract Plans is that flexibility to change plans and providers. It can be a bit of a process trying to find an NBN broadband plan that's perfect for you; you have to factor in your location, how much data you need, what kind of NBN connection your home has, and which NBN speed tier is best for you. As such, you may not find your perfect NBN deal on the first try (though we are always happy to help you out with that!). With a No Contract plan, you have the freedom to change your plan and/or provider if the broadband deal that you're on isn't working out for you. Keep in mind that you can usually get out of a NBN contract plan if you need to, but you will almost always incur some sort of termination fee when you break the contract. But a month to month plan means no contract, no commitment, and no cancellation fee! No contract plans are especially beneficial to people who have just moved into a new place and don't yet know what kind of internet service to expect in that location. So if you don't want to lock yourself into a 12 month plan before you've tested the broadband waters, a No Contract NBN plan is likely the plan for you!
What are disadvantages of No Contract NBN Plans?
Unfortunately, the trade off for all that freedom is that No Contract set up fees are typically a bit more expensive than those of contract plans. To make up for a No Contract customer's lack of contractual commitment, broadband providers will sometimes try to sneak in extra installation fees, activation fees, or sometimes even "casual plan fees". While these are not constant across all No Contract plans, what is fairly standard is the higher cost of a new modem. One of the incentives broadband providers offer customers for signing to contract plans is their new modem at a reduced cost (indeed, sometimes they will even throw in a new modem for free). However, a new modem on a No Contract Plan can cost anywhere between $40 and $450. But do keep in mind that you may not need a new modem, sometimes the modem from an old NBN plan will work just as well. And when you're comparing No Contract plans, it's advised that you keep an eye out for the "minimum total cost" information that should be written on the plan page. This information will generally outline the price you'll be expected to pay for the first month of the plan, including the service, set-up costs and modem costs, which will make it easier to compare the No Contract plan against other plans. Feel free to 1800 061 200 if you would like to consult one of our broadband experts on any of the above!
Is a No Contract NBN Plan better than a Contract NBN Plan?
Again, this is rather subjective, and will ultimately boil down to very personal factors such as your budget, your monthly internet usage, and which plans you are considering that cater to those factors. Many people, especially people who are renting, relish the freedom to switch plans and providers without complications. Alternatively, depending on your specific internet habits, and factoring in set up fees, you may just find that an NBN contract plan with a standard cancellation fee is ultimately cheaper than a No Contract plan in the long run.
Which internet service providers have No Contract NBN plans?
Pretty much all of them! No Contract NBN plans have become so popular with broadband customers that they are very much in the mainstream now, and as such, you will find many of the major Australian internet service providers will offer different No Contract NBN plans at competitive prices, which definitely widens up your options.
What is Telstra No Contract NBN Plans?
Telstra, Australia's biggest and oldest telecommunications company, will offer No Contract NBN plans with unlimited data starting at $90, and they will even waive their $99 connection fee if you order your plan online. These plans also come with add-on options such as Foxtel Now and Telstra TV. Call 1300 710 263 to find out more.
What is Optus No Contract NBN Plans?
Optus is the country's other obvious Telco titan, and they too are quite competitive when it comes to No Contract plan options. If you're after an NBN 50 plan or an NBN 100 plan, Optus NBN No Contract Plans have some enticing offers that also come pay TV add-ons; chiefly the choice between an "Internet Entertainer" that comes with Optus Sport and a Fetch TV Mighty. For an additional cost you can also opt for adeal that comes with an "Internet Everyday" plan that includes Optus Sport and a Fetch TV mini. To learn more, call 1300 790 125.
What is iiNet No Contract NBN Plans?
iiNet is another stalwart of the Australian telco scene, and have made a name for themselves as reliable broadband peddlers, due to their quality service and 24/7 technical support, which has earned them many accolades and industry awards. Of the many affordable deals that they offer, iiNet has plans for each NBN speed tier, with No Contract options available, with an option to include Fetch TV for an additional cost. To compare iiNet No Contract NBN plans, call 1300 782 306.
What is Aussie Broadband No Contract NBN Plans?
Aussie Broadband is a new kid on the block, comparatively, but is already a consistent crowd pleaser. Aussie Broadband boasts that it's Australia's leading broadband internet provider, and it may be difficult to argue that, given the company's glowing Product Review ratings which are based on their excellent service and customer support. Aussie Broadband offers No Contract plans across all four NBN speed tiers, and you can get unlimited data plans for as low as $69 a month for NBN 25 speeds. Call 1300 730 863 to compare Aussie Broadband No Contract NBN plans.
What is MyRepublic No Contract NBN Plans?
MyRepublic is another relative newcomer on the Australian broadband scene, yet was also one of the first internet service providers that was purpose-built to cater specifically to the NBN. MyRepublic pride themselves on being fast and dependable when it comes to streaming and online gaming (they even have a Gamer Pro Plan that is specifically for gamers), and their No Contract plans are competitively priced. For $59 a month, you can get an unlimited MyRepublic NBN plan with no lock in contract. To learn more, call 1300 403 127.
What is TPG No Contract NBN Plans?
If you're after an NBN broadband provider that you can rely on, you will definitely want to consider TPG; especially as the ACCC (Australian Competition & Consumer Commission) have repeatedly found that TPG has some of the fastest NBN speed in Australia. You can get a TPG NBN plan with unlimited data for $69.99 a month, but keep in mind that the No Contract option will charge you $99.99 more just for the installation fee. You can call 1300 731 193 to compare TPG No Contract NBN Plans.
What is Belong No Contract NBN Plans?
Belong like to keep things simple, as well as affordable. Rather than having to sift through a wide range of different options, when it comes to Belong, all you need to do is choose your NBN speed, and your contract length. Should you choose to opt for a Belong No Contract plan, they will charge you $60 for the modem as well as an extra $5 a month, but considering that they are one of the cheaper broadband providers going around, this may not be too much of a hike up in the scheme of things, and you might find their No Contract plan preferable in the long run. Call 1300 652 369 to learn more about Belong No Contract NBN plans.
How to Compare No Contract NBN Plans with Compare Broadband?
No matter what kind of broadband you're looking at, it always pays to compare your options. And if you need more help compare No Contract NBN Plans, don't be afraid to get in touch with us! Compare Broadband is a free internet service to all Australian homes, and we're independently rated 5 stars by our customers with a Trust Pilot score of 4.8 out of 5 based on over 1,800 reviews. You can follow us on Facebook for broadband tips, and use our free online broadband search engine to narrow down the broadband plans and internet service providers that are optimal to your specific location, budget, and data requirements. And if you wish to speak to one of our internet experts directly, you can call 1300 106 571 for a free broadband consultation.
What are Telstra's No Contract NBN Plans?
In general, no-contract NBN plans at customers change their plan or switch to a different internet service provider at any time without incurring cancellation fees.
With Telstra, customers can choose from three-speed tiers - NBN25, NBN50, and NBN100 - and they can switch to a different plan if they find their current one isn't working for them. Customers who sign up online can expect the $99 connection fee waived, and on top of that, new customers will get a Telstra Smart Modem with 4G backup. All plans also come with a home phone service and Broadband Protect to protect users from cyber threats.
Plans range in price from $80 to $110 per month, depending on the speed. For more information on the different options, visit the Telstra page here.
What are Optus No Contract NBN Plans?
Optus offers plans at both the NBN50 and NBN100 speed tiers, all on a month-to-month basis. Both plans at the NBN50 tier - Internet Everyday and Family Internet Ultimate - are good for HD video streaming and fast downloads. Both cost $79 per month, although the Family Internet Ultimate plan will cost $89 per month after the first six months.
Meanwhile, both plans on the NBN100 tier are great for 4K video streaming and online gaming, not to mention fast downloads. Optus's Internet Everyday Fast plan is $89 per month, while the Family Internet Ultimate Fast is $99 a month for the first six months, then $109 per month after that.
At both speed tiers, the Family Ultimate Internet options come with an Optus WiFi Booster (the Family Ultimate Internet Fast plan comes with an Ultra WiFi Booster instead) and WiFi Secure powered by McAfee keep you safe from cyber attacks. In addition, all plans come with Optus Sport and Optus Fitness.
If you need more information on the different plans or want to compare them, you can check out this page.
What are iiNet No Contract NBN Plans?
iiNet offers plans on four speed tiers - NBN12, NBN25, NBN50, and NBN100. Pricing starts at $59.99/month for the NBN12 plan, all the way to $89.99 per month for the NBN100 plan. All plans come with a home phone service with pay-as-you-go calls, as well as unlimited data. The NBN12 plan, however, has a monthly data limit of 500GB.
This telco also offers Superfast and Ultrafast plans, although these are only available for those with an FTTP connection type and some areas with an HFC connection type. Plus, customers will need to provide their own modem.
Visit this page for more info on iiNet's available plans.
What are Aussie Broadband No Contract NBN Plans?
This telco's cheapest plan is at the NBN12 speed tier and is for those who need the internet only for the basics - checking email and browsing the web. Meanwhile, the most expensive plans have typical evening speeds of 600Mbps and - unfortunately - may not be available on. all premises. All of Aussie Broadband's plans are no-contract, and you can add entertainment bundles if you wish.
As for pricing, they range from $59 per month for the Basic NBN, to $149 a month for the Power House NBN plan.
Check out this page for more information, and if needed, a customer representative will assist you.
Start comparing Internet now!
Answer a few simple questions and we'll search hundreds of plans from some of Australia's leading providers.
Start by entering your postcode or suburb below.