Compare Broadband and Home Phone Bundle plans
Start comparing Home Phone Bundle and Broadband Plans now!
A home phone and broadband plan, also known as a bundle, is where you rent your landline telephone and fixed line broadband connection through a single provider. The Internet Service Providers (ISPs) that offer home phone and broadband plans will often discount the price of their broadband if you buy it alongside a phone line rental; these bundle plans will also typically offer you a pretty good deal on the amount of phone calls to local, national, mobile and international numbers that are included in your home phone and internet package.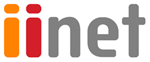 50 Mbps (Standard Plus Speed)

50 Mbps (Standard Plus Speed)
Home Phone and Internet Bundles
An advantage to getting a bundle plan is you only need to deal with one company if you have an account or technical problem. Each month you'll get one bill for both services, which can make things easier to budget for financially, as there won't be two different dates to be concerned with.
One of the most common home phone and broadband plans in Australian metropolitan locations is an ADSL2+ home phone bundle. Cable and NBN (National Broadband Network) bundle options are also predominantly available, though they are not currently available in all areas. However, the NBN roll-out is estimated to be completed by the end of 2020, at which point all ADSL2+ connections will be replaced by the NBN, and we can then expect NBN home phone and broadband plans to be the most common. 
When comparing home phone and broadband plans, you should always take into consideration the type of connection, the broadband speed, the monthly cost, the data limit, the contract length, the set-up fees, and the modem fees. Also consider the included phone calls, the on and off-peak times, and the shaping speed (ie. what internet speed the connection will slow to when you reach your limit). If you're into streaming your film & TV content, don't forget to keep in mind that several internet service providers will also now include TV streaming services with their bundle plans.
Each of these points can vary a lot between providers, so it's good to get a big picture view of what is available, and then go with the plan that suits your specific needs. Keeping all these factors in mind our consultants can simplify the process and help you find the most suitable plan for your household needs.

Compare Phone and Internet Packages
What are the cheapest home phone and internet bundles?

On average, Australian home phone and internet bundles range from around $50 to $70. If you're really interested in tightening the old purse strings, you can look at a 100GB bundle plan with TPG for $49.99 per month on an 18 month contract. Now, a deal like that that will only give you the Basic Speed of 12Mbps, but for literally one cent more, you can go to Dodo on a 24 month contract and get a 101 GB plan with up to 20 Mbps for $50 per month. If that's still not enough for you, an Optus phone and internet bundle can offer you Unlimited data up to 20Mbps for $70, also on a 24 month contract. If you don't want to lock yourself in for quite so long, you can try a 12 month contract with Belong and get up to 20Mbps on Unlimited data  for $60 a month. As you can probably tell, there are a lot of options when it comes to bundle plans, and the rule of thumb is that you'll tend to get more data and better speed if you're happy to either pay a bit more money or commit to a longer contract. But if you don't really use home broadband all that much, and you can get by with less data and slower speed, then you're probably going to be happier with one of the cheaper plans. If saving money is what's most important to you, then it's essential to remember that there's commonly an upfront cost involved with most connections, especially on shorter contract lengths. Conversely, longer contract lengths will typically have lower upfront costs, or in some cases, the upfront costs waived entirely.
Do I need a home phone? 
You may not, but it's entirely up to you. In this day and age, it's not uncommon for a household to get rid of the landline and get by entirely on mobile phones. Conversely, some people who have been in the same home with the same home phone number for a very long time sometimes take comfort in keeping the same phone number that their family and friends have known to call them on for many years. Again, it's very much up to you. If you want to keep a house phone, we can help you find a great bundle plan, and if you want to get by without it, we can still help you find a great internet plan for your house!
What is the best phone and internet package?
The answer to this very much boils down to what you're personally after. Do you use the phone more than you use the internet, or vice versa? Would you prefer a plan that's cheap, or a plan with high speed internet? The best phone and internet package for someone else is likely not going to be the best phone and internet package for you, but if you know what you're looking for, you're on the right track.

What is the best broadband bundle?
One of the biggest factors is what kind of internet connection is available in your area, but other important factors to consider is how many people in your household will be using the internet, and what sort of things will you (and/or the other people in your house) might be using the internet for, ie. if you're doing a lot of video streaming or online gaming, that may require more data.
NBN bundles & packages
The National Broadband Network aims to provide all of Australia with a reliable, fast and efficient broadband connection, regardless of where you are in the country. The NBN is replacing the old infrastructure, which is limited by the copper wire to transport data, with fibre-optic cable designed to transport data at a much quicker rate. If your home or business is in a zone that's already been upgraded to the NBN, you'll find there are many great bundles and packages that offer all tiers of the NBN, from TPG's 12 Mbps of Unlimited Data, to Optus' 50 Mbps of Unlimited Data.

What is the best bundle for internet TV and phone?
Video streaming has become one of the most popular methods of home entertainment, allowing people more choice in what they watch and when. Depending on how much you want to stream, and at what quality, you could be using anywhere between 1GB and 70GB in an evening, it really depends on your viewing habits, as well as the viewing habits of the other people in your household.
In addition to how much data you need for your internet TV, you also need to consider which streaming services to choose from. As the market for competing streaming services has become rife with tempting options, it has become common for the average Australian home to have more than one streaming service, and just as common for people to still watch a lot of traditional free-to-air. As such, many Aussies have opted to sign up with Fetch, a set top box that not only lets you pause, rewind and record free-to-air TV, but also offers apps to Netflix, Stan and hayu. Such streaming services are often included in internet plans, as many ISPs will offer plans that are specifically tailored to TV streaming. For example, Optus not only offers great Fetch options, but was also ranked #1 in Australia by the Netflix ISP Speed Index, a whopping 24 months in a row. 
Do you need a home phone for internet?
No, not at all. Though dial up internet is indeed still available in Australia, it's no longer a required method of accessing the world wide web. With home Wi-Fi, you can access the internet from multiple devices from the comfort of your own couch; not only is it typically faster than dial-up, but you can use it at the same time as using your home phone. But if you're more comfortable with traditional dial-up, then that option is certainly still around.
Who is the best internet and phone provider?
Again, it really depends on what sort of plan is best for you. If your family stead is streaming a lot of online entertainment, and/or using multiple devices at the same time, you might want to compare our family broadband plans. If you and/or your partner are in your retirement years and just need an internet plan that's simple, reliable and fuss-free, we can help you compare the internet and phone package that are best for seniors and pensioners. Or if you'd prefer going with a brand that offers a tried and true record, consider one of the larger telecommunications companies such as Telstra, who typically have the facilities and the experience when it comes to offering a solid range of great plans at competitive prices. No matter who you decided to go with, it's always worth remembering that when signing up with a plan, it is often easier to increase your speed than it is to decrease. 
Compare Home Phone and Internet Bundles with Compare Broadband
We are independently rated 5 stars by our customers, with a Trust Pilot score of 4.8 out of 5 based on over 1,800 reviews. We're also a free internet comparison service for all Australian households, so if you would like help whittling down the best plan and provider for you, you can get started right now by checking out our home and internet bundle comparisons. Simply enter your postcode or suburb in the white box, and click "Compare". Our website will then ask you some quick questions about your household's average internet habits, so that we can get a gauge on what sort of data, plan and connection would best suit you in your area. Alternatively, you can directly speak to one of our broadband consultants right now by giving us a call on 1300 106 571. 
Start comparing Home Phone and Broadband Plans now!
Answer a few simple questions and we'll search hundreds of plans from some of Australia's leading providers.
Start by entering your postcode or suburb below.