Compare Internet Plans and Providers in VIC
Answer a few simple questions and we'll search hundreds of plans from some of Australia's leading internet providers in VIC, including the NBN. Start by entering your address below.
See Internet Plans in VIC by provider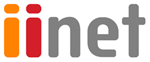 See internet plans offered in VIC
Internet Plans by Suburb in Victoria
FAQs
Which is the best internet provider in Victoria?
Some of the best internet providers in Victoria include iiNet and Aussie Broadband. Both providers offer more than 40 plans in Victoria. These plans not only cater to fixed-line connections but they also support fixed wireless. Aussie Broadband also offers fibre plans while iiNet provides home wireless and satellite plans. Belong may only offer three different fixed line plans but these prove to be some of the most popular as well.
How to choose the right internet plans in Victoria?
For you to be able to choose the right internet plans in Victoria, the first thing that you need to do is to figure out the speed that you need in your household. When you do, you will be able to compare different plans offered by various providers in this speed tier. Apart from the speed, you may also want to take a look into the data allocation that you need. In the same manner, when you figure out the data limit that will suit your requirements, you will be able to compare different plans offered by varying providers in Victoria. As much as possible, go for the plan that charges the most reasonable amount depending on your needs. It is also a good idea to research some reviews and feedback about the provider you are interested in.
Is it Mandatory to Switch to NBN?
The answer to this is no, it is not mandatory to switch to the NBN. However, there may come a time when the technology that your primary internet connection network is using will be phased out. This is the case for the ADSL2+ which is still running on old copper lines. When these copper lines are no longer maintained, they won't be operational. This means that you won't have the means to connect to the internet if you are still relying on ADSL2+. Rest assured that there are various alternatives to the NBN such as a home wireless connection as well as mobile broadband and satellite. Just keep in mind that among any of these, a fixed-line connection will still most likely yield the fastest and most reliable internet connection.
What are the best NBN plans in Victoria?
One of the best NBN plans in Victoria include:
Most Popular: Tangerine Tangerine Telecom XL Speed Boost UNLIMITED

With Tangerine's offering, you only need to pay $54.90 a month to enjoy a typical evening speed of 50Mbps and unlimited data. You will also get to enjoy a 14-day trial period as well as 7-day technical support, which is some of the reasons why this plan is so popular.
How much is Internet monthly in Victoria?
The cost of internet service per month will vary depending on the kind of plan you're considering and the internet service provider you're signing up with. The cheapest internet plan currently available costs just $29.99 a month, but with a speed of just 12Mbps. Plans at the NBN25 speed tier (25Mbps) can cost anywhere from $40 to $70 a month, while those at the NBN50 speed tier (50Mbps) start at $54.90 and can cost as much as $79.95 per month.
How much data do different internet plans include?
Most internet service providers (ISPs) offer plans with unlimited data, but they're aware, too, that not everyone needs unlimited data. Such plans may include as little as 10GB of data or as much as 500GB of data a month. It's important to remember that the higher the data cap, the more expensive the plan; you may even have to pay extra for the month if you find you need more data than is included in your plan.
How do I know which internet plan is right for me?
Finding the right internet plan for you is a matter of determining what you and your household are looking for in a plan on top of what you need out of it. If you need enough speed and data for a household with at least three heavy internet users, for example, a plan with speeds of 25Mbps might not be enough. On the other hand, a small household with just one heavy user may find speeds of 50Mbps excessive.
So pinpoint first what you and your household needs, including services like pay-per-view TV or a home phone that you could potentially bundle with your internet plan. Then look for ISPs that offer plans at your desired speed tier and which plans fulfill your needs best.
How can I get the best deal on an internet plan in Victoria?
A bundle deal on an internet plan isn't one unless you make the most of it, so it's best if you take a step back and think if you and your household will really need that home phone, or will use the entertainment bundle often enough to justify the expense.
As with finding the right internet plan, you need to remember what you need and what you're looking for, as well as your budget for internet service and any additional services. Then see which bundles or deals offer you the best value for your money.