Compare Internet Plans Providers in Pakenham
Answer a few simple questions and we'll search hundreds of plans from some of Australia's leading internet providers in Pakenham, including the NBN. Start by entering your address below.
See Internet Plans in Pakenham by provider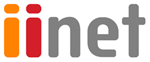 See internet plans offered in Pakenham
Internet Plans by Suburb in Victoria
FAQs
What's the best internet providers in Pakenham?
There are several internet providers in Pakenham offering different types of plans leveraging various connection technologies. When it comes to NBN fixed line plans, iiNet and Aussie Broadband offer more than 40 plans available. Apart from NBN fixed line plans though, you will still come across providers in the area offering NBN fixed wireless plans as well as ADSL2+ and mobile broadband plans. Aussie Broadband also offers fibre plans and several others provide NBN satellite plans in the area.
What is the best internet plan for home use?
For many homeowners, the best internet plan for home use is an NBN fixed line plan under the standard speed tier. You will be able to accomplish several things with this kind of plan. Around two to three active internet users can connect to this plan without encountering any challenges such as extreme lagging. However, you have to consider that if more people are living in your household, and all of them need to connect to the internet at the same time, then you need to opt for a fixed-line plan in the higher speed tier. You also have to keep in mind that plans in other connection technology such as mobile broadband or satellite technology may fail to offer the same speed as a fixed-line plan.
Is it Mandatory to Switch to NBN?
The answer to this is no, it is not mandatory to switch to the NBN but further down the line, you may be forced to do so. This is because the old copper wires currently powering connection technologies such as the ADSL2+ may be phased out soon. This means that the primary connection technology you are relying on will not be available anymore. If in case you don't want to switch to the NBN though, you have a couple of other options such as going for a home wireless plan, or even a mobile broadband plan. Just keep in mind that the speed and reliability of the latter may prove to be not as great as a fixed-line internet plan.
What are the best NBN plans in Pakenham?
The best plans in Pakenham are offered by Tangerine when it comes to most data and the highest speed.
Most Data: Tangerine Telecom Standard Speed UNLIMITED

If you want a typical evening speed of 25Mbps, then go for Tangerine's Standard Speed UNLIMITED which only costs $44.90 a month. You will also get to enjoy unlimited data with this plan along with a 14-day trial.


Highest Speed: Tangerine Telecom XXXL Speed Boost UNLIMITED

When it comes to the highest speed, go for Tangerine's XXXL Speed Boost UNLIMITED that can provide a typical evening speed of 205Mbps for only $94.90 a month. Like with the Standard Speed UNLIMITED, you also get to enjoy unlimited data and a 14-day trial period with this plan.