Compare Internet Plans & Providers in Pakenham
Answer a few simple questions and we'll search hundreds of plans from some of Australia's leading providers. Start by entering your postcode or suburb below.
Types of Internet connections in Pakenham
Pakenham is a superb satellite suburb with many great options for home internet broadband. Internet connection types commonly found in Pakenham include the NBN, ADSL, ADSL2+, Cable, Mobile Broadband, and Satellite. The best internet connection type, best internet plan and best internet provider for you is invariably going to depend on your specific location. To find the best broadband options that suit your particular area, budget and data usage, enter your suburb or your postcode into the white box above and click Compare Now. Our free broadband comparison algorithm will narrow down a selection of broadband plans and providers that best cater to your Pakenham location and monthly internet habits.
Types of NBN connections in Pakenham
The NBN in Pakenham is largely rolled out, with only a few areas left to be finished and activated. The NBN Co have announced that the NBN rollout will be fully completed across all of Australia by the end of 2020, so if you're in an area that has not yet been upgraded, you should not have too long to wait. Some of the NBN connections commonly found in Pakenham and its surrounding areas include include Fibre to the Curb (FTTC), Fibre to the Node (FTTN), Fibre to the Basement (FTTB), Fibre to the Premises (FTTP) and Fixed Wireless. Until an area has been made NBN-ready, ADSL2+ is often the best plan for that area. However, it's important to know that once that area has eventually been upgraded to the NBN, the copper lines in that area are disconnected, which means you won't be able to get ADSL or ADSL2+ service in that zone once its been made NBN ready.

While it's known that some kinds of NBN connections work better than others, customers do not get to choose what kind of NBN connection their home gets; different NBN connections are allocated to different areas (this is what is colloquially known as the NBN Lottery). However, if you are underwhelmed with the performance of your NBN connection, you can generally easily counter this by opting for an NBN plan with more NBN speed and/or more data. It is also important to understand that slow internet performance can be caused by a great number of things, from a loose cable to a Christmas tree interfering with your Wi-Fi. If you're experiencing difficulties, the first and best thing you can do is call your internet service provider to see if they can sort out the problem for you. The issue may be very easily solvable.

If you are unsure if your home has NBN yet, or if you're unsure what NBN connection type your home has been designated, you can easily find out by entering your home address into our free NBN rollout map below. Make sure you write your full and accurate address, as until the NBN rollout is fully completed, the difference between an NBN ready zone and a zone that's still under construction might be as slight as one street. Once your home is NBN ready, you can find the best NBN provider in Pakenham for you by searching for the best NBN providers in Pakenham here.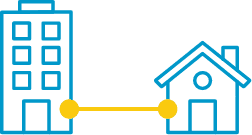 Fibre to the premises / home
When the NBN project initially commenced, the government at the time intended to roll out fibre optic cabling all the way up to your home or business property. This type of connection is call Fibre to the premises/home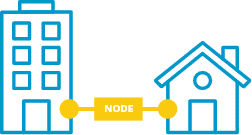 Fibre to the node
Mid-way through the NBN roll-out, a change in Government leadership saw some funding constraints which lead to a slightly different roll-out approach for the NBN. This approach involves an amalgamation of original copper systems and fibre optic systems. This is referred to as Fibre to the node (FTTN).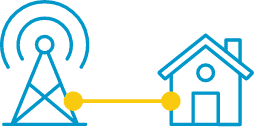 Fixed wireless connection
In some cases - particularly in remote locations - it would be impractical or too expensive to physically connect a property to the fibre-optic network. In such cases properties will be connected by a wireless network. This is referred to as a Fixed Wireless NBN connection.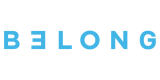 50 Mbps (Standard Plus Speed)






50 Mbps (Standard Plus Speed)
See Internet Plans in Pakenham by provider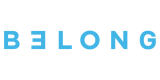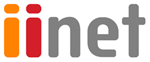 See internet plans offered in Pakenham
NBN plans
Compare NBN broadband plans and providers with Compare Broadband. Find the right NBN plan for your needs.
Bundle plans
Compare Home phone broadband plans bundles. Find the right home phone and NBN broadband bundle that suits your needs.
No contract plans
Don't get locked into a contract! Search flexible no contact internet plans & find one that best suits you. Compare no contract broadband plans in Australia.
Unlimited plans
Unlimited broadband plans compared for you from our panel of leading internet service providers. Find the right unlimited broadband plan for your needs today!
Broadband Plans by Suburb in Victoria