Compare Internet Plans and Providers in Bendigo
Answer a few simple questions and we'll search hundreds of plans from some of Australia's leading internet providers in Bendigo, including the NBN. Start by entering your address below.
See Internet Plans in Bendigo by provider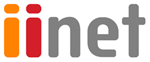 See internet plans offered in Bendigo
Internet Plans by Suburb in Victoria
FAQs
How do I switch providers if I'm not happy with my current one?
When it is time to move on, you have to let go of things or providers that will hold you back. For instance, you need to move to another location or are unhappy with your current internet service provider. There are incidences when people would stop without informing the current ISP but it'll stem more problems for you when you do that.
The best move you can do is to inform your current ISP. Also, you have to keep in mind that you may need to pay extra fees for it. Situations like these can be easily avoided when you pick an ISP that provides a no-contract internet plan as it gives you ample freedom to switch ISPs without hassle. But before changing from one ISP to another, make sure you already have another replacement ready and settled.
How To Connect To NBN?
To connect to the NBN, the first thing that you need to do is to check whether the NBN connection technology is already available in your area. If it is, then the next thing that you need to do is to choose the right plan for you. Otherwise, you need to wait for the time when the NBN is already rolled out in your vicinity. Generally, the provider of the plan that you have chosen will tell you everything that you need to know to get you connected to the NBN. They will even notify you in case you need the services of a technician. After this, all that is left for you to do is to set up your modem and enjoy a faster internet connection.
Do I Need A Phone Line for Wireless Broadband?
For a wireless broadband connection, a phone line is no longer necessary. Even a cable or a fibre line is unessential if you are going for a wireless broadband connection. However, you can still opt to have a landline installed if you need it at home. Otherwise, you can always leverage voice over internet protocol (VoIP) to make calls. There is also the option for you to get in touch with your family and friends using various messaging apps instead of using a landline. Just keep in mind that there are instances wherein a landline will still prove to be beneficial, particularly in emergencies wherein your internet connection suddenly becomes unavailable.
How to Increase Internet Speed?
There are a couple of things that you can do to increase your internet speed. For one, you can try moving your router into another location that is free from interference or obstruction. You can even buy a newer router if your budget permits to boost the speed of your internet. In case you are willing to try a more technical solution, there is also the option for you to change the channel of your WiFi network signal.
Which Internet Plan Should I Get?
The Greater City of Bendigo is home to a number of major internet service providers (ISPs), including MyRepublic, iiNet, Aussie Broadband, Dodo, and Telstra. Each provider offers several different plans to suit any household's needs, so there's really no one-size-fits-all answer to this question.
Choosing an internet plan means considering a few things. These include your location, whether you need it for your business or for home, and what you need the internet for. Then you can pinpoint which speed tier is best for you and which plans in that tier will give you the most for what you pay.
What is the Best Internet Plan for Home?
As mentioned above, choosing a speed tier and then an internet plan depends, in part, on whether it's for home use or for a business. If you're looking for an internet plan for your household, that narrows down your choices, but not by much. You'd still need to think of what you need it for and how many people will be using it at the same time.
If you have a small household of up to three people, and you only need internet for browsing the web, checking email and social media, and some video streaming now and then, a plan at the NBN 25 speed tier should be enough. However, if anyone in your household is a heavy internet user, or they need to be able to teleconference for work, a plan at a higher tier, such as NBN50 or NBN 100, will be a better choice. The ISP you choose will depend on whether they have a plan at the speed tier you need, as well as your budget.
Can I Move My Internet When I Move?
When moving to a different address, you need to check that the new address can connect to the NBN™ network and that there is NBN™ supplied equipment available. You'll also have to contact your preferred provider to inform them of the move. This is so there'll be little to no interruption in your service, and for the ISP to send a technician to install your NBN™ connection if necessary.
In general, users can't take any of the NBN™ supplied equipment when they change addresses. NBN™ supplied equipment usually includes the connection box, cabling from the street to the building, and wall plates or sockets. Such equipment will typically have the NBN™ logo on them somewhere. While you can bring the modem with you since it's supplied by your ISP, the NBN™ supplied equipment is registered to the current address, so it won't work at your new one.
How Can I Check My Internet Speed?
Checking your internet speed is fairly simple. First, you need to check what speed tier you're paying for, whether it's NBN 12 or NBN 50. This will give you something to compare your results to. Then, make sure you're connected to the internet using the device on which you'll be conducting the speed test; make sure you're connected to the NBN, too, and not a backup connection.
After that, search for a website where you can test your internet speed and simply run the test. Wait for at least ten seconds for the results. You'll see the download speeds as well as the ping, latency, and upload speeds. If your download and upload speeds are as advertised by your ISP, or close to it, then there's no problem. Otherwise, inform your ISP that there's something wrong with your connection and you're not getting the speed you pay for.
How do I know if I need an unlimited data plan?
When you live in Bendigo, the "Queen City of the Goldfields," and search for the perfect internet connection, it is natural to weigh which plan would fit you and your lifestyle. Among the most popular choices for the citizens in Bendigo is the unlimited data plan. But, how do you know if it is the one you require for internet connectivity and usage?
First, you want to gain peace of mind and not worry about data caps. Data caps are great for when you wish to keep internet use to a minimum or when you're the only one using it. But, if you prefer to use the connection for heavy streaming, working or business, and gaming, then the unlimited data plan fits you best. The pricing ranges of unlimited data range from $44.90 to $70 per month.
What happens if I go over my data limit?
When you have selected a data-capped internet plan, your data usage is inevitably limited according to the indicated specifications. The data cap ranges from 10GB to 100GB. The only choice that allows high data usage without issues is unlimited data plans.
Because you are under a data limit contract, for your ideal preference and internet use, you have to understand that as soon as you go over it; expect that you could be allowed to get additional data. Still, you'll be charged for the excess use. Also, anticipate the internet speed to become a lot slower than it originally is.
Will I get better deals if I sign up for a longer internet plan contract?
NBN offers excellent internet plans even when they are per month or no-contract plans. So, that would entirely depend on the internet plan contract you have chosen with its customer benefits in tow.