Compare Internet Plans and Providers in Bendigo
Answer a few simple questions and we'll search hundreds of plans from some of Australia's leading internet providers including the NBN. Start by entering your postcode or suburb below.
Types of Internet connections in Bendigo
There are several different types of broadband internet connections found in the Greater City of Bendigo, including the NBN, ADSL2+, Home Wireless, and Cable. Bendigo is also home to several major internet service providers (or ISPs for short), such as Belong, MyRepublic, TPG, iiNet, iPrimus, Aussie Broadband, Dodo, and of course, teclo giants Telstra and Optus. Each internet service provider will offer a wide range of different plans for different internet connection types, but the best plan (as well as the best internet connection) for you will largely depend on your location. To find out the optimal broadband options for your address, enter your postcode or suburb into the search box above and then click "Compare Now". Our algorithm will then ask you a few simple questions regarding how much data you need and how much you want to spend, and then it will provide you with a tailor-made list of plans and providers based on your address and preferences. Easy!
Types of NBN connections in Bendigo
The NBN (short for National Broadband Network) is a countrywide enterprise that was implemented to upgrade Australia's internet infrastructure by replacing our old copper lines network with a generally more reliable fibre optic cable system. The NBN is a multi-technology mix, which simply means a mix of different technologies are used in different NBN connections. The different kinds of NBN connections typically found in Bendigo include Fibre to the Node (FTTN), Fibre to the Cable (FTTC), Fibre to the Premises (FTTP), Hybrid Fiber-Coaxial (HFC) and Fixed Wireless. Some NBN connection types are found to be more effective than others, but unfortunately, customers don't get to choose what NBN connection type is installed in their home; this decision is made for them by the NBN Co (this is what's known as "the NBN Lottery"). However, if you feel like you've been lumped with one of the lesser NBN types, it doesn't mean you can't still get an NBN plan with good data and a higher speed tier.

To do an NBN check for your home, enter your address into the Bendigo NBN rollout map below. The map will tell you if you have NBN home service, and if you don't, when you can expect to have it. It will also tell you what kind of NBN connection has been allocated to your area. Make sure you enter your full address for accurate results. If your home already has NBN service, you can compare the best NBN plans in Bendigo here.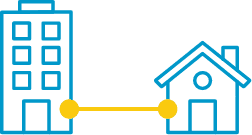 Fibre to the premises / home
When the NBN project initially commenced, the government at the time intended to roll out fibre optic cabling all the way up to your home or business property. This type of connection is call Fibre to the premises/home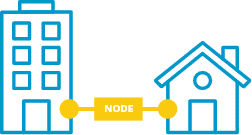 Fibre to the node
Mid-way through the NBN roll-out, a change in Government leadership saw some funding constraints which lead to a slightly different roll-out approach for the NBN. This approach involves an amalgamation of original copper systems and fibre optic systems. This is referred to as Fibre to the node (FTTN).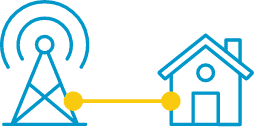 Fixed wireless connection
In some cases - particularly in remote locations - it would be impractical or too expensive to physically connect a property to the fibre-optic network. In such cases properties will be connected by a wireless network. This is referred to as a Fixed Wireless NBN connection.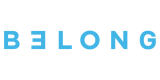 50 Mbps (Standard Plus Speed)








50 Mbps (Standard Plus Speed)
See Internet Plans in Bendigo by provider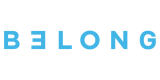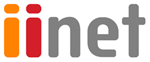 See internet plans offered in Bendigo
NBN plans
Compare NBN broadband plans and providers with Compare Broadband. Find the right NBN plan for your needs.
Bundle plans
Compare Home phone broadband plans bundles. Find the right home phone and NBN broadband bundle that suits your needs.
No contract plans
Don't get locked into a contract! Search flexible no contact internet plans & find one that best suits you. Compare no contract broadband plans in Australia.
Unlimited plans
Unlimited broadband plans compared for you from our panel of leading internet service providers. Find the right unlimited broadband plan for your needs today!
Broadband Plans by Suburb in Victoria
FAQs
Is NBN Available In My Area?
If you want to have a good idea of whether NBN is already available within your vicinity, then try to explore online sources. In this case, particularly visit the official website of NBN Co. When you land on their site, all you need to do is simply enter your postcode or suburb. The results will then reveal whether NBN is already available in your area. There is also the option for you to simply enter your postcode or suburb in the box above and click "Compare Now". The result will be a list of NBN plans offered in your area if NBN is already available in your region.
How To Connect To NBN?
To connect to the NBN, the first thing that you need to do is to check whether the NBN connection technology is already available in your area. If it is, then the next thing that you need to do is to choose the right plan for you. Otherwise, you need to wait for the time when the NBN is already rolled out in your vicinity. Generally, the provider of the plan that you have chosen will tell you everything that you need to know to get you connected to the NBN. They will even notify you in case you need the services of a technician. After this, all that is left for you to do is to set up your modem and enjoy a faster internet connection.
Do I Need A Phone Line For Wireless Broadband?
For a wireless broadband connection, a phone line is no longer necessary. Even a cable or a fibre line is unessential if you are going for a wireless broadband connection. However, you can still opt to have a landline installed if you need it at home. Otherwise, you can always leverage voice over internet protocol (VoIP) to make calls. There is also the option for you to get in touch with your family and friends using various messaging apps instead of using a landline. Just keep in mind that there are instances wherein a landline will still prove to be beneficial, particularly in emergencies wherein your internet connection suddenly becomes unavailable.
How To Increase Internet Speed?
There are a couple of things that you can do to increase your internet speed. For one, you can try moving your router into another location that is free from interference or obstruction. You can even buy a newer router if your budget permits to boost the speed of your internet. In case you are willing to try a more technical solution, there is also the option for you to change the channel of your WiFi network signal.