Compare Internet Plans & Providers in Portland VIC 3305
Answer a few simple questions and we'll search hundreds of plans from some of Australia's leading providers in Portland VIC 3305. Start by entering your postcode or suburb below.
Types of Internet connections in Portland
Looking for a reliable internet broadband plan for your home or office in Portland, Victoria? There are several different kinds of internet connections found in Portland, including the NBN, ADSL2+, Naked DSL, and Cable. The right type of internet connection type for you will depend on your specific address, as different locations have different internet infrastructures, and as such, require different internet connection types. Once you've worked out what kind of internet connection type you're dealing with, it's a bit easier to get started on finding a broadband plan that speaks to your budget and your data usage. If you're a light internet user, you may want to consider saving some money by getting a low data plan. Alternatively, if you're a heavy internet user, and/or you've got a lot of people in your household who are using the internet, you're likely going to want to consider a high data plan; thankfully, these days, there is a wide range of very affordable unlimited data broadband plans available. There are many options given the many variables that are very specific to you, so if you'd like to narrow down your search, our website can help you make a shortlist of the broadband plans that cater to your location, your data usage, and your wallet. To get started, pop your postcode or your suburb into the search bar at the top of the page and click "Compare Now". It's a fast and free service!
Types of NBN connections in Portland
The NBN (which stands for the National Broadband Network) is now prominently available in many areas of Portland. If you want to learn if your Portland home or office has been upgraded to the NBN service, you can find out by scrolling down and entering your address into our NBN rollout map below. The NBN is a Multi Technology Mix, and as such, there are currently several different kinds of NBN connection types found around Portland; these include HFC (Hybrid Fibre-Coaxial), FTTB (Fibre to the Basement), FTTP (Fibre to the Premises), Fixed Wireless, and FTTN (Fibre to the Node). You do not get to choose what kind of NBN connection type you get, but you do get to choose your NBN plan, your NBN provider, your NBN speed tier, and your NBN contract (or you can choose an NBN No Contract Plan, if that's what you're after). If you're new to the NBN, or your residence already has the NBN but you're thinking about looking around for a better NBN deal - you can compare the best Portland NBN plans and providers here.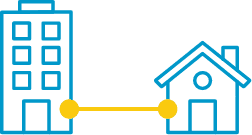 Fibre to the premises / home
When the NBN project initially commenced, the government at the time intended to roll out fibre optic cabling all the way up to your home or business property. This type of connection is call Fibre to the premises/home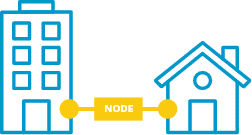 Fibre to the node
Mid-way through the NBN roll-out, a change in Government leadership saw some funding constraints which lead to a slightly different roll-out approach for the NBN. This approach involves an amalgamation of original copper systems and fibre optic systems. This is referred to as Fibre to the node (FTTN).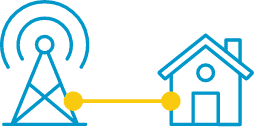 Fixed wireless connection
In some cases - particularly in remote locations - it would be impractical or too expensive to physically connect a property to the fibre-optic network. In such cases properties will be connected by a wireless network. This is referred to as a Fixed Wireless NBN connection.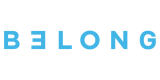 50 Mbps (Standard Plus Speed)








See Internet Plans in Portland by provider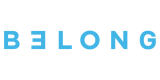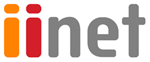 See internet plans offered in Portland
NBN plans
Compare NBN broadband plans and providers with Compare Broadband. Find the right NBN plan for your needs.
Bundle plans
Compare Home phone broadband plans bundles. Find the right home phone and NBN broadband bundle that suits your needs.
No contract plans
Don't get locked into a contract! Search flexible no contact internet plans & find one that best suits you. Compare no contract broadband plans in Australia.
Unlimited plans
Unlimited broadband plans compared for you from our panel of leading internet service providers. Find the right unlimited broadband plan for your needs today!
Internet Plans by Suburb in Victoria