Compare Broadband Plans in Drysdale
Answer a few simple questions and we'll search hundreds of plans from some of Australia's leading providers in Drysdale. Start by entering your address below.
Check if you can get the NBN at your address

See Internet Plans in Drysdale by provider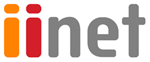 See internet plans offered in Drysdale
Internet Plans by Suburb in Victoria
FAQs
Does Drysdale have NBN?
Fortunately, the NBN rollout has already finished, so it's available practically all throughout Australia, and that means there are NBN plans in Drysdale. You'll have to check what type of internet connection your home or office has before you decide on an internet plan, however. There's sure to be a range of plans available, so rest assured that you can find one that suits your needs.
Which provider offers the best internet service in Drysdale?
The answer to this question depends largely on what you see as being the best. If you're looking for a reliable internet connection with evening speeds as close as possible to the speed tier your chosen plan is in, then your best choices are Optus and Telstra. If you want to be able to bundle other services with your internet plan, it's hard to beat Dodo. Finally, if you're looking for affordable plans that still deliver on speed, there's Tangerine.
Who is the best NBN provider in Drysdale?
Who the best NBN provider is depends on several factors, including the connection you have and what you're looking for in an internet plan. As far as value goes, however, the best NBN providers in Drysdale are Aussie Broadband, Tangerine, and Belong. With any of these three ISPs, you can look forward to a reliable internet connection and great customer service overall.
How to change Internet providers in Drysdale?
If you're the type to try different internet plans and see which one works best for you, then knowing how to switch internet providers is handy information to have. First, make sure that you're on a month-to-month contract, as leaving a provider before a long-term contract is over will incur cancellation fees. Then, contact your new chosen NBN provider and inform them what plan you'll be switching to. The new ISP will take care of switching your internet over to their network. If your plan comes with any equipment, you'll have to set those up next, then check to make sure you have your data backed up, just in case, and wait for your new ISP to actually make the switch. Of course, don't forget to cancel your previous plan so you're not charged for a service you no longer use.