Compare and find the best Internet plans in Geelong Australia
Answer a few simple questions and we'll search hundreds of Internet plans from some of Australia's leading providers in Geelong, including the NBN. Start by entering your address below.
See Internet Plans in Geelong by provider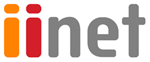 See internet plans offered in Geelong
Internet Plans by Suburb in Victoria
FAQs
What are the best internet plans in Geelong?
Geelong internet providers offer their residents various plans, including fixed-line plans, home wireless and mobile broadband plans. However, finding the best internet plan greatly depends on your needs and preferences. Factors to consider are speed and data allocations, price, contract terms, and other perks. Call us at Compare Broadband if you need help in comparing internet plans in your area!
How do I know which internet plan is best for me?
There are several factors to consider. First, you must identify your Internet habits because speed and data have to be considered. If you do only light activities like browsing social media and emails, a capped NBN plan will suit you. But if you stream a lot quite often, then you need a higher speed tier which is offered in an unlimited data plan. Second, if you want a faster Internet, it would cost you more than the slower connection. Lastly, if you want to avail of the discounts and added perks, go for contract plans. But if you're the type who most likely changes your mind if not satisfied, then go for the month-to-month plans.