Compare the Best Internet Plans and Providers in Geelong
Answer a few simple questions and we'll search hundreds of internet plans from some of Australia's leading providers including the NBN. Start by entering your postcode or suburb below.
Types of Internet connections in Geelong
Looking for internet plans in Geelong? You've come to the right place. Geelong is privy to a wide range of broadband connections for Geelong residents to choose from, including NBN, ADSL2+, and 5G.
At Compare Broadband, we've reviewed and analysed hundreds of plans from different internet providers in Geelong to make comparing broadband simpler for you. Simply enter your postcode into our free search engine above and click "Compare Now". Answer a few questions and start comparing!
Types of NBN connections in Geelong
Good news for Geelong residents! The initial NBN rollout has already been completed in your area. Upgrades and development are still underway, but either way, Aussies residing in Geelong now have access to Australia's fastest internet service.
Common types of NBN connections in Geelong include Fibre to the Node (FTTN), Fibre to the Curb (FTTC), and Fibre to the Premises (FTTP). Unfortunately, you won't get to choose which connection you can avail of as it depends on your area's internet infrastructure. To know which connection type is available to you, you can use our comparison tool above. Simply enter your postcode, and we'll list down the top NBN providers and internet connection types in your area.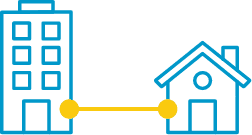 Fibre to the premises / home
When the NBN project initially commenced, the government at the time intended to roll out fibre optic cabling all the way up to your home or business property. This type of connection is call Fibre to the premises/home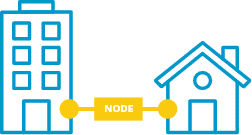 Fibre to the node
Mid-way through the NBN roll-out, a change in Government leadership saw some funding constraints which lead to a slightly different roll-out approach for the NBN. This approach involves an amalgamation of original copper systems and fibre optic systems. This is referred to as Fibre to the node (FTTN).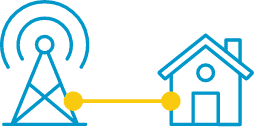 Fixed wireless connection
In some cases - particularly in remote locations - it would be impractical or too expensive to physically connect a property to the fibre-optic network. In such cases properties will be connected by a wireless network. This is referred to as a Fixed Wireless NBN connection.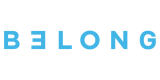 50 Mbps (Standard Plus Speed)





50 Mbps (Standard Plus Speed)

50 Mbps (Standard Plus Speed)


See Internet Plans in Geelong by provider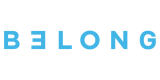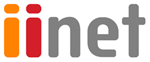 See internet plans offered in Geelong
NBN plans
Compare NBN broadband plans and providers with Compare Broadband. Find the right NBN plan for your needs.
Bundle plans
Compare Home phone broadband plans bundles. Find the right home phone and NBN broadband bundle that suits your needs.
No contract plans
Don't get locked into a contract! Search flexible no contact internet plans & find one that best suits you. Compare no contract broadband plans in Australia.
Unlimited plans
Unlimited broadband plans compared for you from our panel of leading internet service providers. Find the right unlimited broadband plan for your needs today!
Broadband Plans by Suburb in Victoria
FAQs
What are the best internet plans in Geelong?
Geelong internet providers offer their residents various plans, including fixed-line plans, home wireless and mobile broadband plans. However, finding the best internet plan greatly depends on your needs and preferences. Factors to consider are speed and data allocations, price, contract terms, and other perks. Call us at Compare Broadband if you need help in comparing internet plans in your area!
What are the available internet providers in Geelong?
If you are after fixed line plans, Tangerine, Telstra, SpinTel, Aussie Broadband, and TPG are some internet providers catering to Geelong. For home wireless plans, you can find internet plans from SpinTel, iiNet, and TPG. For your mobile broadband needs, Telstra and SpinTel offer the most popular plans.
Are there any alternatives to the NBN?
Yes, two of which are home wireless and mobile broadband. These prove to be the most viable internet connection technologies if you're not interested in switching to NBN. Just keep in mind that if NBN is already available in your area, it is still wise to opt for a fixed-line since this connection type provides faster speed.
Do I need a technician to install the NBN?
Yes. Only an NBN certified technician can install and configure your connection box. However, for other hardware like routers and modems, you can do it DIY style or ask your internet provider for assistance.