Compare Internet Plans & Providers in Warrnambool
Answer a few simple questions and we'll search hundreds of plans from some of Australia's leading providers in Warrnam. Start by entering your address below.
See Internet Plans in Warrnambool by provider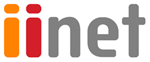 See internet plans offered in Warrnambool
Internet Plans by Suburb in Victoria
FAQs
Is NBN available in Warrnambool?
Yes, the National Broadband Network is available in Warrnambool. There are a few different types of plans offered by different providers, so it's important to compare your options before choosing a plan. However, there are still a few areas of Warrnambool that are not yet NBN-ready, so check with your local provider to see if your address is eligible for the service.
How to upgrade internet plan?
It is quite straightforward to upgrade your internet plan. The first step is to check if your current address is eligible for a higher-speed NBN service by using our NBN Planner. If it is, then you can compare the different plans available and choose the one that best suits your needs. Once you've made your decision, simply contact your chosen provider and they will help you upgrade your plan.
How to compare internet service providers?
To compare internet service providers, you will need to consider a few different factors including speed, price, and data allowance. Once you've considered these factors, you can start comparing internet service providers. We recommend using our broadband comparison tool to compare the plans and prices of different providers in your area. Simply enter your address and we'll show you all the available plans. From there, you can compare the speeds, prices, and other features of each plan to find the one that best suits your needs.
How Do I Connect to the NBN in Warrnambool?
To connect to the NBN in Warrnambool, you will need to contact your chosen service provider. They will help you select the right plan and schedule a time for installation. Once the NBN is installed at your address, you will be able to connect your devices and start using the internet.