Compare Internet Plans & Providers in Shepparton
Answer a few simple questions and we'll search hundreds of plans from some of Australia's leading providers in Shepparton. Start by entering your address below.
See Internet Plans in Shepparton by provider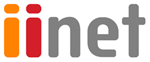 See internet plans offered in Shepparton
Internet Plans by Suburb in Victoria
FAQs
Does Shepparton have NBN?
Yes, the NBN is available in Shepparton. There are a few different providers that offer NBN plans, so it's important to compare them before deciding on one. If you're currently using an ADSL or cable connection, you will need to switch to an NBN plan once it's available in your area. You can check with your current provider to see if they offer NBN plans, or you can compare providers and plans on our site.
Which Internet is best and cheap?
The best and cheapest internet is one that provides you with the speeds you need at a price you can afford. To find out which internet plan is best for you, compare a range of providers and plans with Compare Broadband. Make sure to enter your address so that you can see plans available in your area.
What is the best unlimited WIFI plan Australia?
The best-unlimited WiFi plan in Australia will depend on your needs and budget. You should also consider what type of internet connection you need. You can also save money by bundling your internet with other services because most providers offer discounts if you bundle multiple services together.
What is the cheapest Internet Unlimited?
The cheapest unlimited internet plan is usually the one that has the slowest speeds. This will prove to be beneficial for those who only use the internet for light activities such as browsing the web, checking email, and social media. If you need a fast connection for gaming or streaming, you will need to look for a plan with high speeds.