Belong Broadband Plans
Belong keeps things super simple: just choose your data cap, speed and contract length, and don't worry about activation fees or phone bundles. There are also no peak or off-peak periods, and no hidden fees, so what you see is what you get. Compare ADSL and NBN plans today!
For all Belong sales enquiries call
1300 652 369
See how Belong stacks up against other providers
50 Mbps (Standard Plus Speed)
50 Mbps (Standard Plus Speed)
No Hidden Fees
Doing their best to keep everything super simple is a constant tenet of Belong's business. As such they don't make their customers worry about phone bundles or activation fees. Additionally, there are no peak or off-peak periods, no hidden fees, no sneaky bill shock scares. Belong tout a philosophy of "what you see is what you get".
Keeping It Simple
Adding to that thinking is Belong's endeavour to get rid of confusing terminology and difficult choices. Most of the time, you won't need to worry about bundles, activation fees, or nefarious phone plans. Just pay for what you want. So what do you want? ADSL or NBN? Unlimited date, or limits? Month-to-month, or 12 month contract? The choice is yours. Just let them know.
ADSL Plans
To use Belong to get ADSL and ADSL2, it's simple as One, Two. Seriously, there's no three, you don't need the three! Simply choose your data. You can select 100GB for $55 a month , or Unlimited for around $60 a month, depending on what contract you're on. And then choose that contract! You can go month by month, or you can lock in for a 12 month plan (the latter gets you a free WiFi modem included!).
NBN Plans
Belong's NBN options are every bit as easy. Choose your speed; $55 a month for a Starter pack, $65 a month for a Standard Plus, or $90 a month for Premium. After you've worked out what speed is best for you, simply choose your contract; month by month or a 12 month contract. Depending on the deal, you may also get a free Wi-Fi modem thrown in.
Getting Set Up
When you get hooked up with a Belong service, you typically only need to pay for your modem (unless, as mentioned above, you choose a deal where the modem is thrown in for free). There is no hidden cost for standard activation and set-up. Once you're properly set up with Belong internet, they begin to charge you a monthly service cost on the first day of every month, and will even offer the remainder of your first month free.
Free Mobile Credit
Also, when you sign up to a Belong broadband plan, they send you a mobile SIM included with your new modem, with $80 free credit! The SIM card is typically delivered within 2-5 days, and as soon as you get it you can activate it using the Belong phone app.
Everyone Needs A Place To Belong
Launched by Telstra in the heady, halcyon days of 2013, Belong Broadband has since established itself as one of the better known low-cost internet service providers. In a short period of time, Belong's plans and service had garnered them hundreds of thousands of customers, and they are still going strong today. Have a scroll down and find out why!
Belong Broadband Plans
Belong keeps its selection limited to make it easy to choose a plan: do you want ADSL or NBN? Unlimited data or not? Contract or month-to-month? You won't need to worry about bundles, phone plans or activation fees (in most cases).

Compare Belong plans today!
Our Other Providers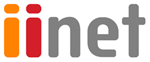 Start comparing Broadband plans now!
Answer a few simple questions and we'll search hundreds of plans from some of Australia's leading providers.
Start by entering your postcode or suburb below.